Right now, we've obviously got a some extra time on our hands. And while this is a great chance to explore some home photography ideas you've never tried before, it's also golden opportunity to take a closer look at your camera and make sure that you're getting the most out of it.
We asked David Parry, product specialist at Canon UK & Ireland, to share some insider tips to try out with your kit while at home. So fix yourself a drink and settle down with these 8 tips to get the most out of your Canon kit…
01 Get Canon's Picture Style Editor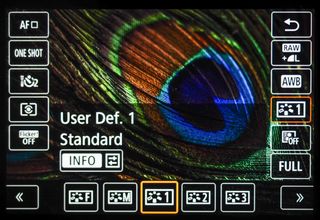 If you find yourself making the same corrections to your photos in software, then Canon's Picture Style Editor could be useful. With this free software you can edit a photo and then upload the adjustments directly onto the camera, ready to use whenever you need them.
02 Star Mode
If you're lucky enough to be able to see the stars from your balcony or garden, try Star Mode, available in compact cameras like the Canon Powershot G5 X Mark II and Canon Powershot G7 X Mark III. This is an easy, automatic mode to get you started taking shots of the sky at night. If you are feeling more adventurous try the Star Trails feature.
03 Check that your firmware is up to date
Every now and again Canon releases new firmware for cameras, which can improve the experience or even add new features. Make sure that firmware is up to date to ensure you're that getting the most out of your Canon kit.
04 Time Lapse
Time lapse photography is always interesting to watch. Canon's Time Lapse mode is another easy to use automatic mode that will enable you to experiment with this type of photography. Set different durations to see the changes in cloud formations or even watch garden flowers or house plants grow. Cameras with intervalometers, such as the Canon EOS 90D, can shoot captivating time-lapses.
05 Canon Connect App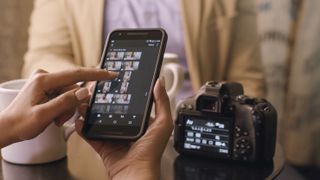 Connect your camera to your smartphone and use the free Canon Connect App to upload images to social networks, email your photographs or movies, or take control of the camera remotely.
06 Custom Controls
Towards the far right of the camera menus is the Custom Controls tab, which enables you to customize the camera's controls for your own personal style of shooting. Try changing the functions and see if this helps your shooting experience.
07 Copyright information
A lot of people don't know that you can add copyright information to the EXIF data that's stored with your image. This can be done on the camera in the Tool menu of your camera.
08 DPP – Digital Photo Professional
Test out and experiment with Canon's own free software. Easily batch process, edit and convert RAW images, and try out tools such as Depth Compositing to easily stack your focus bracketed images – ideal for cameras with a built-in bracketing function like the Canon EOS M6 Mark II.
Read more:
The best Canon camera in 2020: Canon's DSLR, mirrorless and compact cameras
The best Canon lenses in 2020: go longer, wider and closer
Best Canon RF lenses: the best lens for Canon EOS R and EOS RP in 2020
Best Canon EF-M lenses for Canon EOS M6, M50 and other EOS M cameras