For the 37th year in a row, Canon has ranked in the top 5 for the number of US patents awarded in 2022. This makes Canon the only company in the world to have ranked in the top five for almost four decades.
Best known for making some of the best mirrorless, best DLSRs and best professional cameras, Canon's continued globalization of its business places a huge amount of value on obtaining patents overseas.
Just this week we reported that Canon has toppled Sony to reclaim the mirrorless throne in Japan, and it also just snagged first place among Japanese companies in terms of patent ranking.
In 2022 Canon submitted an impressive 2,694 patents, and although that is down on previous years (from 3,021 in 2021 and 3,225 in 2020) it was still enough to secure the company's place at the top of the charts.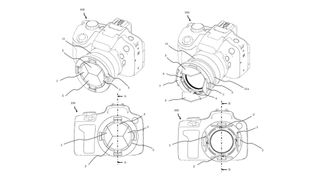 Just beating Canon to the top spots were The Chinese Academy of Sciences (CAS) in fourth place, Hitachi in third, Samsung ranking second, with Panasonic taking the number one spot.
A patent forms the very beginning stages of an idea in legal terms, and every Canon product that has ever existed started with one. Patents grant exclusive rights to an invention, product or process, and while some patents never make it to a finished product, they give a company autonomy to explore new ideas and concepts without worrying that they will be 'stolen'.
Coincidentally, we've just reported on a trio of patents for new Canon RF zoom lenses – which includes the manufacturer's intention "to realize a negative lead zoom lens", which would use negative refractive power to make lenses shorter and much more compact.
Canon's quest for innovation shows no signs of slowing down – which can only be a good thing for the future of photography and videography!
These are the best Canon lenses - browse a selection of super sharp prime lenses, super-tele photo zooms and wide-angle lenses perfect for astrophotography.