The 2019 FIFA Women's World Cup kicks off in France today, with 24 national soccer sqauds competing for the bragging rights of being the best female football team.
It is now the eighth time that the competition has been held, but the women's game has grown in popularity and stature enormously since the last competition in Canada in 2015.
Top sports photographers are also taking the game, and this World Cup, much more seriously. So we spoke to professional sports photographer Javier Garcia – who is Director of Sports Photography at Shutterstock – about how he and the agency are approaching the month-long football tournament…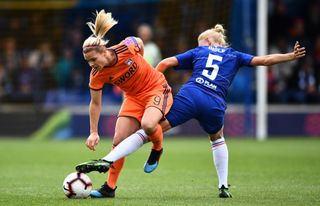 Do you know which games you will be shooting?
Yes, Shutterstock Sport will be present at all matches. Our coverage will be supported by our strategic partners, AP and EPA, as well as an embedded photographer working as part of the England team set up through our exclusive arrangement with the Football Association (who can forget those shots of the England players in the Men's World Cup last summer having races on inflatable unicorns!). We will be further supplemented by a network of contributing photographers also in France.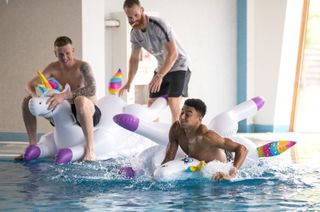 How many photographers will we have at the event? Are any of them women?
Our own team will consist of five photographers, and yes our lead photographer in France will be the very talented Anna Gowthorpe. Lynne Cameron will be working as the Football Associatoin (FA) photographer and will be on hand to deliver some great exclusives from behind the scenes.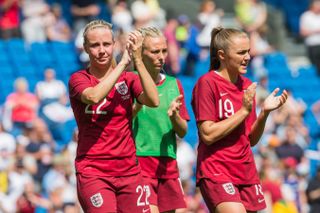 How many Women's World Cups have you photographed?
We had a photographer helping us on England matches at the last event, in Canada in 2015, but this is the first one we are covering "properly". The last 12 months has seen a sea-change in women's football and we have recognized its importance by dedicating more resource and effort than ever before.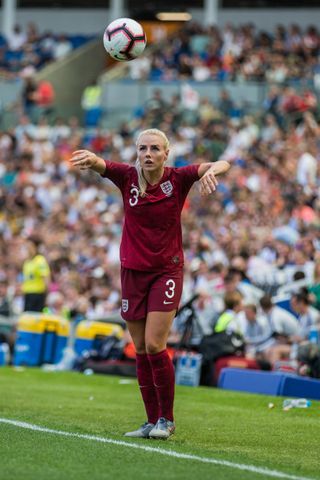 How have you seen women's football change as a photographer over the years?
Five to ten years ago in the UK, the women's game was way behind the US. There was proportionally less participation and a system not really designed to grow the professional game effectively. In the last couple of years, the UK domestic game has improved dramatically, thanks in part to more financial commitment (Barclays recently announced a major sponsorship deal), recognition of the value of the game from the FA and the Premier League clubs, as well as broadcasters seeing value in showing matches live.
It has come at a perfect time, as men's football at the top level is in danger of pricing out traditional fans; the women's game is being seen as a very effective way to re-engage lost supporters, as well as building a fanbase with a younger generation. I love how at the top level of the domestic game, the WSL (Women's Super League) sees top stars happy to engage with fans and take selfies straight after matches.
The men's game at the top is inaccessible to fans in this most direct of manners. My daughters have engaged with the women's game precisely because they feel that they can get close to the stars. The other major change is that the women's game has improved in terms of tactics and fitness – many of these ladies are full-time professional athletes. Whereas before fitness and skill levels were very variable, adopting more girls' football in schools and pushing talent through to the men's clubs has combined to improve the whole game.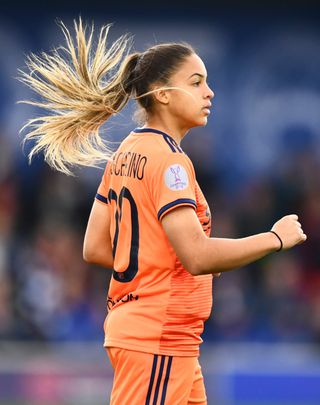 Are there any specific shots you try to get with women's football?
The women's game is different on many levels – all positive – and I like to emphasize the idea of femininity and power not being mutually exclusive. Strong women looking strikingly athletic in sports is nothing new, of course, but it's in the traditionally male game, like football. For example, I like nothing more than an action shot taken in beautiful light with opposing ladies battling for possession with ponytails in the air creating great shapes.
I also like to emphasize the differences when it comes to fair play. The women and men are equally competitive, but the women tend not to roll around feigning injury to try to con match officials – something that blights the men's game. A little like many women we all know, they just get on with it! Generally women's matches are played in a more sporting but no less competitive manner – I just hope that this fairness remains as the stakes get higher and more money comes into the game.
What challenges are you looking out for or anticipating with shooting this event?
Logistics are relatively easy for this one, compared to say the World Cup in Russia. France is easy to get around by car or by train, so I expect that side of things to be relatively easy. What will be interesting to see is how much creative freedom the FIFA organizers will allow us to have. I suspect that with the growing interest by broadcasters, their influence will mean that we are all shooting from limited positions which won't give us or our competitors too much in terms of differentiation, but you never know. Either way we will try our hardest!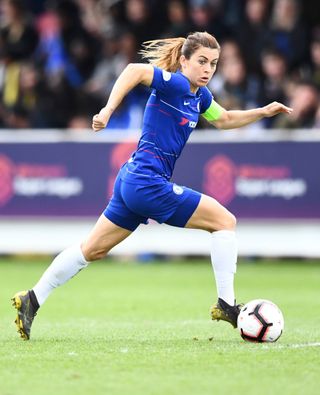 Can you offer some tips and tricks to capturing the perfect action shot?
Assuming the technical side of things are covered (exposure, composition and so on), the "perfect action shot" can have more than one answer. It can have important editorial resonance, despite not being a technically perfect image. For example, a big, match-defining moment which sums up the result of a particular game, or an aesthetic, pleasing-to-the eye value which won't necessarily translate into an editorial picture.
Being in the right place at the right time is also important, but having a photo-journalistic nose for the story as it develops is key too. Have a plan in advance, but be flexible enough to adapt and not stick too rigidly means that luck will come your way.
Backgrounds are also hugely important. A clean, uncluttered background brings the subject into much sharper focus and makes a potentially ordinary image come to life and jump out at you. Never panic. The beauty of sport is that the best image can happen at any time. The mark of a good sports photographer is your reaction when things work against you. How do you react and retrieve a seemingly lost situation? Stay calm, keep shooting and thinking and with experience, speed-of-thought allows you to be one step ahead of your competitors.
Use both of your eyes and your ears! Sports photography is a sensory experience. Be aware of what is going on around you. If shooting on a big lens the temptation is to use that very narrow field of vision to follow a ball and player – there is plenty going on outside of that and you can easily miss great pictures if you're not on alert visually and audibly.
Read more:
A day in the life of professional car photographer Amy Shore
A day in the life of professional bird photography Tesni Ward
A day in the life of professional landscapes photographer Jim Cossey
A day in the life of pro travel photographer and filmmaker Matthew Williams-Ellis