Matthew Williams-Ellis is kneeling down before a carpet of sea-beaten bluebells, shooting footage of puffins flying across the cliffs, and the air is a cacophony of seabirds and wind.
I've joined Matthew on an extended and special trip to Skomer, not only to glean his photo advice, but to help film a Photo Escapes video with his professional partner John Alexander.
The duo is here for a four-day stint to film their latest cinematic short video – think travel photography and photo challenges, presented with a hearty dose of Top Gear-style banter – filmed using Nikon DSLRs.
• More photography tips
The final Photo Escapes film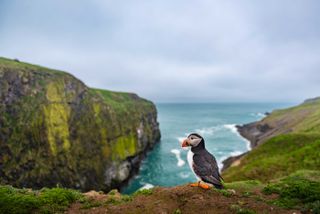 Matthew himself is a travel photographer, which leads him to shoot documentary and nature images worldwide, but he initially trained as an accountant after finishing his degree.
Driven to succeed, Matthew built up a portfolio in his spare time when not working or studying, and led his first travel holiday in 2018.
"I love exploring the world, both on assignments and for personal projects. I'm passionate about the challenges that travelling presents."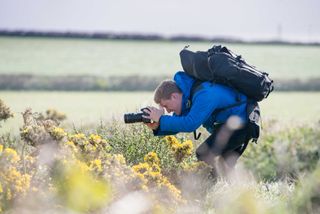 Video has become both more advanced and more accessible to DSLR owners in recent years, but it can require a different mindset to shooting stills.
I ask where the idea for Matthew and John's films, Photo Escapes originally came from. "John knew of me from university, and got in touch several years later to talk photography."
The dynamic duo soon started filming together – at first covering UK locations such as the Antrim coast – in search of the perfect locations to lead photography holidays. During a trip to Kerala, India, in 2017, their pilot Photo Escapes film was created.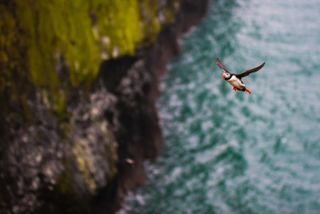 Moving back to the present for our trip, we are hoping to see and shoot puffins, along with the rugged coastal scenes that Skomer is known for. The island is only accessible by ferry – and thanks to Storm Hannah, our first day was delayed, as the crossing was too rough.
Fortunately, using a remote AirBnB in Wales as a base, shooting still began, to set the scene for the trip. I then began to see how the magic happens behind the scenes…
Behind the scenes of a Matthew Williams-Ellis shoot
Matthew and John are constantly thinking of ways to structure, complement and develop their short films.
Using cinematic camera drone footage is a key part of Photo Escapes, but as Matthew had checked ahead for permission to fly on Skomer (unfortunately not), our extra day on the mainland was used to capture plenty of aerial scenic and driving shots using the phone-operated DJI Inspire 1 and Mavic Pro.
During the next morning, on our crossing, Matthew kept out a camera to record the journey to Skomer. He understands how important it is to create a narrative with video, and to link up each section of the trip for the viewer.
Once we'd arrived, a study of the island gave us a chance to talk logistics over tea, then we bounded out to shoot the island's spectacles.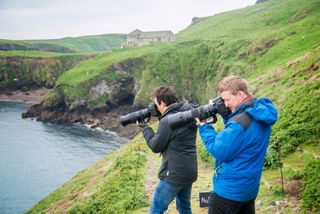 Day two on the island remains overcast, but that doesn't stop us capturing our first puffins and plenty of B-roll video (supplemental footage intercut with the main shots).
There's a great amount of effort (and footage) that goes into creating an authentic and immersive video, including walking shots from one location to the next – arriving and departing. Continuity is key, so the pair try to keep the same jackets and clothes on throughout.
On our last day, the focus is on filming the puffins in flight, which means panning across the screen with long lenses and perfecting the tracking technique.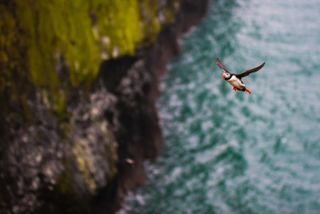 Matthew practises following the puffins with his Sigma 120-300mm f/2.8 DG OS HSM Sport lens, prefocusing on where they were likely to fly and then anticipating their movement. He tries it with and without a tripod.
"The tripod means less flexibility, but more stable movement. We tried 4K for a while in the D850, leaving room to crop in on footage."
Stills photography and video are two very different media to create, and Matthew knows how important it is to record quality audio.
When he's talking to camera or conducting interviews, Matthew attaches a small Røde lapel mic to a Zoom recorder inside his coat, keeping it central so the levels won't be affected if he turns his head.
Before recording, he checks and tests the levels to make sure the audio isn't clipping.
At the end of a long piece to camera, a loud clap means that the audio is synced, which in turn makes editing more straightforward.
"One thing we haven't done yet is to capture a 'wild track' [recording of ambient noise] of where we're shooting," Matthew tells me. The wild track will be laid over the final footage later on for a more authentic outcome.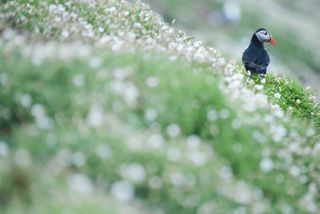 Every Photo Escapes film has an element of fun, but there's also plenty of information in there about each location. By weaving a mix of personality and background into each trip, the result is truly immersive.
There are many DSLR video skills that overlap with stills photography: Matthew tweaks the composition, focus, exposure and colour to get the most creative footage.
Video itself is shot with manual settings, for control. A 50mm lens at f/2 gets used for most of the close-up camera presenting, while a variable neutral-density filter helps to darken the exposure if required.
This trip has been a shoot of two halves, covering the tips and tricks for creating videos and the challenges of travel photography.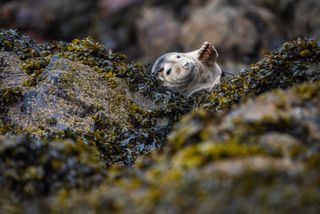 For shooting stills to be dropped into the video, Matthew was adept at using a raft of lenses, plus stabilising focal lengths up to 900mm.
I've barely had space to mention the continuous shooting modes for sharp wildlife portraits, the inclusion of low and unusual angles, or his constant striving to capture the best – stills or video – that he possibly can.
As the boat to takes us back to the mainland, I'm brimming with anticipation to see the edited film.
"We know what we need, and how we want it to look," says Matthew. "For anyone who wants to get into filming with their DSLR, come up with a concept. You'll find your own style."
Matthew's kit list for shooting travel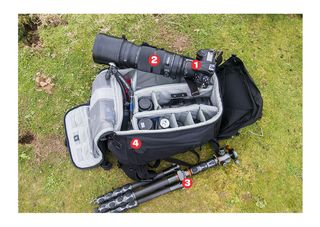 1. Nikon D810. This is Matthew's primary camera, offering him a 36.3MP full-frame sensor. The D810 records Full HD (1080p) videos at 50p/60p frame rates.
2. Nikkor lenses. "The usual lenses I have in my bag are a 17mm and a 35mm f/1.8, which I love to use in markets for storytelling portraits… I've also got a 50mm f/1.8; a 24-70mm f/2.8 for when I don't need the aperture to go as wide; and a 70-200mm f/2.8. A 105mm macro lens only goes on some trips." Matthew had also hired several optics for Skomer, including the Sigma 120-300mm f/2.8 and a 1.4x and 2x teleconverter.
3. Legged Thing tripod. "As well as my tripod for stabilisation, for shooting video we have a Steadicam and Osmo stabilizer crane."
4. Lowepro Pro Trekker AP450. Matthew's new bag is the ultimate expedition-style pack, which can hold two DSLRs, up to six extra lenses and a laptop. "I feel like I've tried out every bag, and I'm so happy with this one. It has a detachable top, which could be taken off if I was going to use it as flight luggage."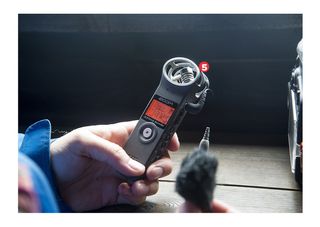 5. Zoom H1 recorder. Matthew uses a super-compact H1 Handy Recorder, with a Røde lapel mic and a wind protector. The H1 is the perfect size for taking along on travel shoots.
And here's the rest of the kit Matthew uses… (not pictured)
6. Nikon D750. "I always take two cameras with me in case one breaks," says Matthew. "Having two means you can mount a different lens on each camera." The D750's tilting LCD display is a boon when Matthew is recording video.
7. Lee Filters ND grads. Matthew's filters came out to play when he was shooting landscapes. "I just carry a 0.6 and 0.9 soft grad, a 0.9 hard, and then a Lee Filters Kit."
Settings for shooting video
Matthew shares the key settings that he uses on his Nikon DSLR when shooting his documentary films…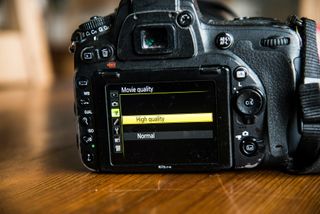 1. Video compression
The Nikon D810 menu offers Matthew High and Normal quality video settings. As quality is his first priority, Matthew sets it to High quality, which takes up more memory but is less compressed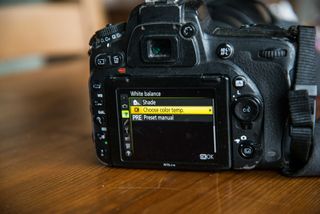 2. Consistent color
Matthew sets a manual white balance and chooses the color temperature, so that every clip is visually consistent, and requires less colour grading in post production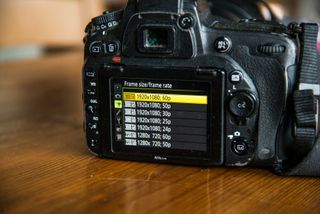 3. Frame rate
Matthew chooses a frame rate of 60fps when filming, as it makes for smoother footage. It can also help when filming handheld work, so that the footage is less juddery

Read more
A day in the life of professional car photographer Amy Shore
A day in the life of professional bird photography Tesni Ward
A day in the life of professional landscapes photographer Jim Cossey