There's something that has baffled me ever since Sony entered the mirrorless market with both guns blazing: why doesn't it make a proper professional camera body?
Yes, I'm very aware that there's the mighty Sony A1 flagship model. And there was the Sony A9 II that preceded it. And the Sony A9 that preceded that. However, despite these ranking among the best professional cameras, they're all missing the same key feature that makes for a true professional camera.
So I ask: why doesn't Sony make a "pro DSLR-style" camera body, with an integrated vertical grip, exposure controls and bigger battery capacity?
It's something that Canon, Nikon and even OM System (Olympus) all implement on their pro models, and is something that's considered essential by many professional photographers.
Perhaps it's the "DSLR" bit of "pro DSLR-style" body that scrambles Sony's brain. Mirrorless is supposed to be smaller and lighter, after all. Still, there's a reason that it's been a historic trait of professional cameras that they need to have the added heft of an integrated grip with more controls and beefier battery life.
The Canon EOS-1D X Mark III had it. The Nikon D6 had it. But so, too, do Canon and Nikon's mirrorless professional bodies – because the ability to use a camera in both orientations, for longer durations, with a body that balances properly with big pro lenses, is considered crucial for pro use. Hence, the Canon EOS R3 and Nikon Z9 both have bigger bodies.
Again, one of the key advantages of mirrorless (read: key justifications to encourage consumers to upgrade their otherwise perfectly good kit) is that it's smaller and lighter. So in marketing the original A9, Sony had to differentiate it from the bulky pro DSLRs of the era.
But guess what – mirrorless cameras can be big and bulky, too, if that's what's required. When Olympus (now OM System) revisited its own professional camera line, it launched the pro DSLR-style Olympus OM-D E-M1X. And that was a Micro Four Thirds camera, for heaven's sake, whose single biggest selling point is that it's smaller than any other camera system on the market.
So why doesn't Sony do the same? Why do working pros have to buy an extra grip to make the A1 ergonomic enough for sustained shooting in portrait mode, and physically big enough to handle those giant pro lenses? Why do they have to buy an extra battery to make it able to handle longer durations of shooting in the field?
I get it. I happen to prefer small cameras, for personal use. But when I'm using a giant 400mm f/2.8 on a job, I'm gonna want a vertical grip with controls – along with a big fat battery so that I don't have to swap cells multiple times during the day (especially with Sony's smaller, lower-capacity batteries).
So, come on Sony – we all know that the A9 III is coming sooner or later. Give it a pro DSLR-style body, for all the working pros out there who need it!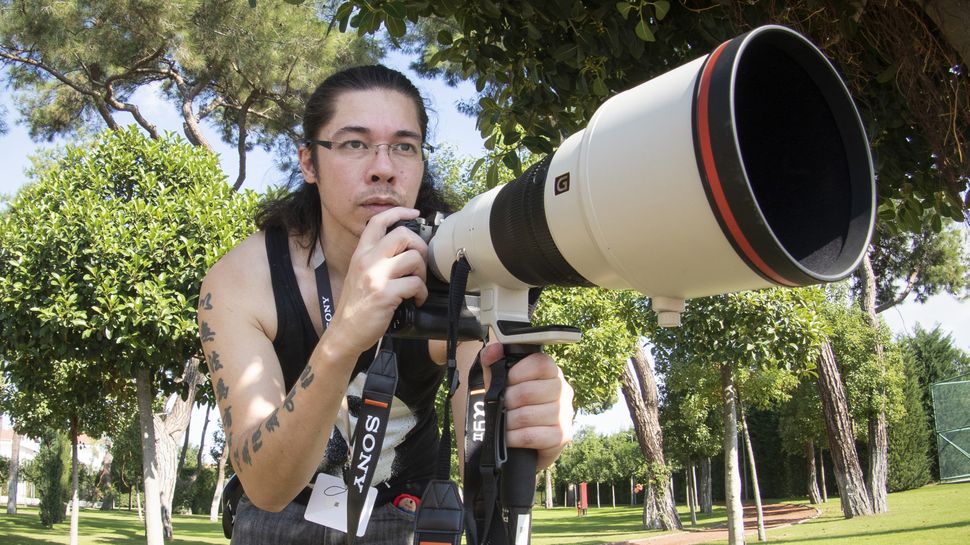 If my whinging hasn't put you off, check out the best Sony cameras along with the best Sony lenses to pair them with.