Underwater photographer Erena Shimoda is the survivor of a car accident that tragically took her father's life and left her severely injured when she was young. Based in San Francisco, California, she is now looking for other survivors to photograph, empower and inspire confidence in with her powerful underwater pictures. You can see more of her fantastic portraits on Instagram or visit her website to donate or sign up for a photo session.
We sat down with Erena to find out more about her working life as a photographer – and to discover what kind of kit she uses when working underwater.
"I was born and raised in Tokyo, Japan. Every summer my father took us to the Ocean and since then I've been spellbound by the underwater world. In 2003, I discovered scuba diving and instantly thought 'This is it!' so I bought a disposable underwater camera and haven't looked back.
"In 2013, I launched a campaign called Underwater Healer About Face, to help survivors of cancer or domestic violence and those with disabilities or PTSD to rediscover their beauty from underwater portraiture and total immersion. I, too, am a survivor of a traumatic car accident that tragically killed my father and left me severely injured. I started this project to help other survivors and make my father proud.
"The weather can be a challenge - the Ocean is beautiful, but it can turn dangerous instantly. I'm always aware of the currents, visibility and marine life around me as safety is my top priority.
"Most of my clients are new to underwater modeling. They are excited, but inexperienced. The first five minutes are the most challenging, but I guide them through breathing exercises, teaching them to relax. After 10 minutes, the heart rate slows and they can stay under longer and move more confidently. I want them to be free underwater as this is their underwater space to escape and let go of whatever they have on their minds. I give small guidance, like point their toes and no blowfish mouth to make it more serene."
• Get more photoshoot ideas
01. Ikelite E200DL underwater housing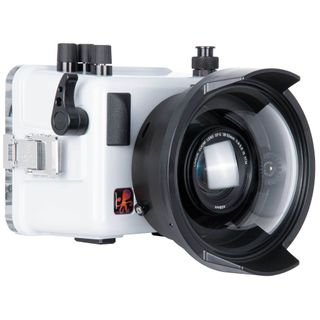 I've been using Ikelite Underwater Systems exclusively. An 8" diameter dome provides better edge sharpness and less aberrations when using a rectilinear lens. Since I shoot wide angle images, this dome works really well. The Ikelite support team is really responsive and super helpful when I have questions. I'll continue using their brand because I trust them.
02. Canon EOS 5D Mark III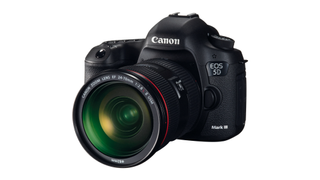 My first underwater camera was a disposable Kodak Film camera. Currently, I'm using a Canon 5D Mark III. I've been using Canon for a quite a while and I'm comfortable shooting with wide angle lenses for both scuba diving and pool photography. I love capturing the mystical underwater world and share my story when I come back on land to edit.
03. Sigma 15mm f/2.8 EX DG fisheye lens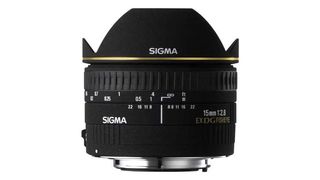 My Sigma 15mm lens is a fisheye which has a wide aperture of f/2.8 which is important for shooting underwater as it can be so dark. As a fisheye, it's superwide, but has lots of barrel distortion, so to tame it I pair it with a Kenko Teleplus Pro 300 1.4x teleconverter tube, that makes it a bit more zoomed in and more similar to a 21mm wide angle lens than a fisheye. It fits in my underwater housing with the 5D Mark III body perfectly.
04. Lume Cube 2.0 LED Light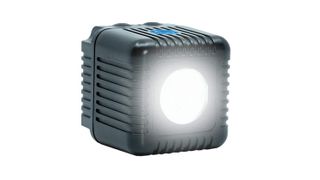 I always have these extra lights handy. I bring them as a backup light source because you never know how dark the environment you work in is going to get. These also give me creative freedom. I love playing with lights and seeing all the surprises that emerge from getting creative with the lighting angles.
05. Ikelite DS161 & DS160 strobes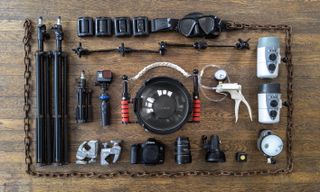 I use strobes and flashes for both scuba diving and pool photography. Lights bring out more colors and richness. I don't use an extension cord for scuba diving but I always bring it for indoor or outdoor pool photo shoots. A 15-30 feet extension cord helps me to light my subject and shoot from farther away.
06. GoPro HERO4 Session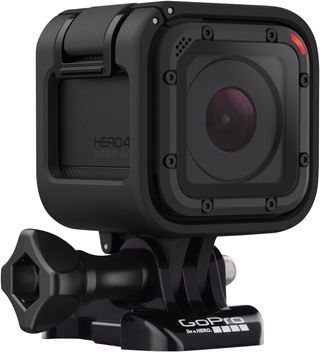 I bring my GoPro HERO4 Session to document my shoots, and get 'behind the scenes' images of me in action - it's always handy for social media. I use a monopod and also attach it to my underwater camera housing too. The GoPro model I have doesn't need a housing when I'm shooting in a pool, but for scuba diving, I need a housing. I love this so much. It is compact, and it can record video and shoot images to a high quality.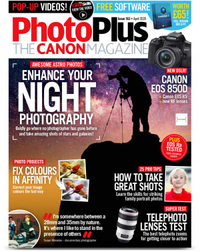 PhotoPlus: The Canon Magazine is the world's only monthly newsstand title that's 100% devoted to Canon, so you can be sure the magazine is completely relevant to your system.
Read more:
The best lens for portraits: our pick of the best 85mm lenses right now
The best camera for portraits: cameras and lenses perfect for portraits
215 photography tips, techniques and tricks for taking pictures of anything