Skylum has certainly had an exciting decade since CEO Alex Tsepko joined the Skylum team in 2010. Originally founded as Macphun in 2008 by two gaming developers and amateur photographers, Skylum has grown in leaps and bounds since its inception.
Skylum is well known in the photo industry for a variety of different software, including Aurora HDR, Snapheal, Focus Noiseless and Tonality. However, there's one product that never fails to create a buzz when a new update is due – Luminar. This multi-award-winning piece of software is a firm favorite among many photographers.
• Read more: Best photo-editing software
We sat down with Alex Tsepko, the CEO of Skylum, to find out more about Skylum's success. He reveals some plans for the future development of Luminar, its flashship image editing program, and explains the philosophy of a company striving to produce software that's different from its rivals.
You have certainly got everyone talking about the new functions in Luminar 4 – AI Sky Replacement and AI Portrait Enhancer. Now there's AI Augmented Sky, which continues to move Luminar towards creating digital art rather than being just another image editing program. How many more exciting features are planned for Luminar, and can you tell us about any of them?
For Luminar, we have a vision of making professional image editing effortless. This means we will use as much innovation and as many new technologies and smart approaches as possible to allow artists of all skill levels to get great photos faster. We will roll out as many new, unique, and exciting features as needed to solve our customers' problems. Right now we're actively doing customer development activities of all kinds, from phone interviews to email outreach to in-person meetings (not during the lockdown, but we hope to restart personal meetings with existing and potential customers when the situation gets better).
We run all sorts of customer development activities to try to figure out why people use photo software and what kinds of jobs they want to get done using that software. Then based on this feedback, we create features and approaches to get things done.
What I can tell you for sure is that AI Portrait enhancement features and AI Sky Replacement are just the beginning. We will enhance them and launch new versions of these existing features, plus we will roll out new stuff for travel photography, landscapes, portraits, product photography, and many other things.
But what's also important is that we will not only be rolling out these new AI-powered features; we will continue to pay a lot of attention to performance, and we plan to launch updates that will bring performance improvements to Luminar on a regular basis, starting from how fast you can open your RAW files to how quickly you can apply different effects. So there will be innovation and performance improvements, because these two aspects are critical for many users.
We already have enough features to be the default photo software, and some customers are absolutely fine with the current number of features. What they ask for is to make the product even faster and more responsive and better in terms of the user experience. So we'll continue to work on that. But for those who would love to get new features, we will continue to add new features, focusing both on performance and innovation.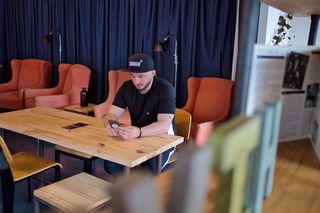 You started out as Macphun, creating apps for Apple's iOS. These apps are designed to be super-intuitive and can be used without having to read a manual first. You've brought some of those approaches into the desktop computer space – do you think this has helped make them so popular?
What helped Luminar's success is our desire to build a new type of photo software rather than follow everyone else. Traditionally, we haven't seen a lot of innovation in the field of photo editing since the launch of Lightroom. Adobe is a great company that launched Photoshop and made it an industry standard and then it launched Lightroom, which is also very good software. Many other software developers copied their approaches and tools, however, leading to a lack of innovation.
I think the reason for Luminar's massive continuous growth is our approach to building the software itself. We're not building a clone of Lightroom or copying existing tools or bringing all kinds of features inside one piece of software without thinking of customer needs and the user experience. What we do is carefully research what types of problems people want us to solve with the software and then build tools to make peoples' lives easier.
This is how AI Sky Replacement, the Landscape Enhancer tools, and other important features have been born. We didn't want to clone anyone else. We wanted to bring something not only new but also helpful and valuable for customers. We're definitely obsessed with the design and user experience and never wanted to have a cluttered interface or a complex user experience that was suitable only for a small niche.
We want Luminar to bring a new type of image editing experience that's available to everyone who likes photography and wants to make their photos great. But again, we are obsessed with design and intuitiveness is definitely one of our core values along with innovation, performance, and community support.
In Luminar 4, you can improve the look of a sky without having to deep dive into using masks, therefore allowing photographers to spend more time taking photos, rather than having to edit them. Is that one of the objectives of your approach to software?
We don't really think of photographers as photographers. That sounds confusing, but I'll try to explain what I mean. When we think of people who use Luminar, we think of everyone. What we know for sure is that even though we're all very different, one thing we all lack is time. We never seem to have enough of it. Not only to edit images, but also to spend with family or friends, learn something new, contribute to the community, work out, go fishing, or take photos.
We want our software to allow people to get great images but also to give them more time to do other things besides image editing. And that's why we put tools inside Luminar that allow photographers to achieve great results. Sky Replacement, Portrait Enhancer, Landscape Enhancer, LUTs, styles, presets – everything in Luminar is about helping you achieve your creative vision and get the job done faster and easier than with other photo software.
But even more importantly, it's about giving you extra time to spend on anything you want. Hundreds of thousands of people actively use Luminar to make their photos better, and millions of images have become more beautiful thanks to Luminar. It makes the photography workflow much faster.
Sky replacement in Photoshop may take 5 to 20 minutes, while in Luminar it takes 30 seconds. So this single action has gifted photographers extra minutes to spend doing something else. And this makes us feel good, because time is a limited resource for everyone and we all love to have a spare moment to do something nice. We love that Luminar helps photographers create extremely great photos, have fun, enjoy the moment, and get more time. This is our main objective.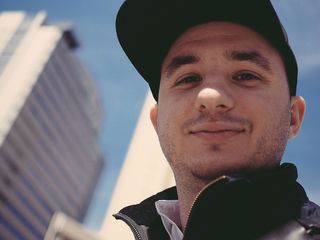 We know you get asked about this all the time, but Skylum applications can be bought without taking out a subscription. Is the price of your programs more of a factor for buyers, do you think, rather than not having to be tied down to a monthly commitment?
Some people love subscriptions, some people hate them. I think the case is in the value rather than the subscription. If the customer sees value in the product, then the price becomes secondary. If the customer doesn't see value, then price is the number one factor. Some time ago, when we were not as mature as a lifestyle photography company, we were very sensitive towards feedback regarding the price.
But then we realized that people who said we were either too cheap or too expensive in most cases simply didn't see value in the product itself. So it was always and now is our goal to show the real value of the product to as many people as possible. Because when they see value, an $80 fixed fee or paying for a subscription is not an issue.
So the first factor is definitely value. We're trying to put as many cool features and innovative solutions inside Luminar as possible to give people something new and fresh. They can look at it from a different perspective and realize that Luminar can save a lot of time and that they're paying just a small fraction of the cost for that extra time, because we know that time is the most valuable asset in the world. So for us, we don't really think of money or a monetization model as the first thing we should be thinking about.
Once we put enough value in a product for as many people as possible, they'll be perfectly fine paying either a subscription or just a one-time fee. It's worth mentioning that with most subscriptions, it's never a commitment. Very few brands are actually forcing customers to pay without being able to cancel freely.
We're perfectly fine with allowing people to pick the business model they're more comfortable with, which is why we provide a subscription-based version of Luminar on the Mac App Store and offer it for a one-time payment on the Skylum website. The choice is up to the photographer. Our goal is to bring value, save time, and give people truly innovative next-generation photo software.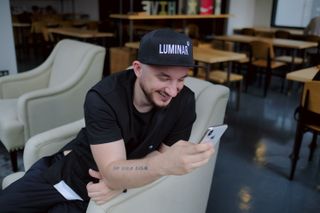 What can you tell us about the AirMagic software – why did you develop it, and how powerful is it? Does it have lots of cool AI features?
AirMagic is a fantastic piece of software for drones, which in turn are fantastic pieces of hardware. Just like digital cameras created a revolution in photography in the late 1990s, drones have brought a revolution at an even bigger scale. We created AirMagic to allow people who use drones for their photography to quickly take their images from RAW to ready without it being complex or crazy expensive.
AirMagic is a smart piece of software that allows you to make really cool aerial photos, and it doesn't have too many extra features. For that, we have Luminar. AirMagic is a straightforward piece of software enjoyed by lots of people around the world.
I don't have all the data on drone photographers worldwide, but I wouldn't be surprised if at some point we received news that AirMagic is now a standard for drone photography because it's so straightforward and so popular that almost everyone who has a drone to take photos uses AirMagic.
Read more
Best photo-editing laptops: top laptops for photographers
Best free photo editor: free software that still does a great job
Best video editing software for vloggers and filmmakers