It's September, so that can only mean one thing in the world of tech: it's new iPhone time. This year, same as every other year, Apple has upped its camera game, both in terms of hardware with the new iPhone 15 Pro Max finally getting a 5x zoom, and also with new software offering even greater computational advantages.
Even if you take Apple's overly enthusiastic marketing with a pinch of salt, year after year, the iPhone camera in your pocket is one of the best cameras you can buy. After the rise of smartphones pretty much destroyed the entire compact camera market, in the last year or so it seems to be trying to stage a comeback – this time under the guise of 'compact vlogging cameras'.
• These are the best iPhones for photography right now
The vanguard has been very much led by Sony with its lineup of ZV cameras, but recently Canon has jumped in the game with the slightly oddball Canon Powershot V10, and every other manufacturer seems to be tossing in a 'vlog mode' into their proper cameras, like seen on the Fujifilm X-S20.
Video from an iPhone is so good, though, and so far compact vlogging cameras haven't offered quality or an experience that surpasses what you can achieve with the device that is already in your pocket.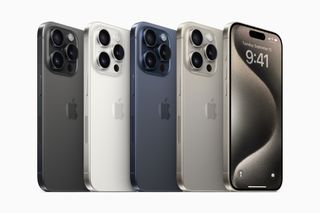 Phones vs compact vlogging cameras
Dedicated compact vlogging cameras are mostly built around a 1-inch sensor, which is much larger than the sensor built into the iPhone 15 Pro Max, but this is not large enough that you are going to see huge advantages in professional-looking video.
Background blur is the hallmark of a good-looking video, and no current vlogging camera is paired with a wide-aperture lens capable of actually creating this. As Apple has improved artificial blurring for its Cinematic video, it has surpassed what small sensors are capable of on their own.
You might argue that an advantage of a vlogging camera is that it's better in low light, but you clearly haven't used the latest nighttime modes on phone cameras. Who needs a big sensor, when you can comfortably clean up noise and get perfect lighting using computational algorithms?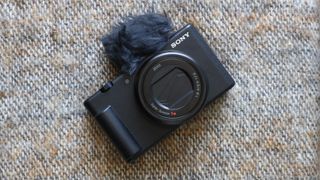 Phone footage can also be shot, edited, and posted right away, all on your phone, no additional effort necessary. To effectively use a vlogging camera you have to connect it up to a phone or computer, transfer the footage, open it in an appropriate app, edit it, export it, and then you'll almost certainly need a phone anyway to actually post the footage to social media.
The one obvious advantage of a vlogging camera is they usually have a rotatable screen, so you can film yourself with ease. And I will give it to these cameras: phones haven't quite managed to figure that one out yet, although a lot of screen mirroring tech exists to just view your iPhone screen on a second monitor. And now as more flip and folding phones emerge, these offer a great way around this issue.
Vlogging cameras appear to be selling well judging by Sony's last financial report, but with phones just getting better and better, is there really a place for these cameras for long?
Find out more about vlogging with our picks for the best YouTube cameras and the best cameras for vlogging.