Watch the Fujifilm X-Summit live: new GFX camera and FIVE GF lenses announced
Fujifilm's second X-Summit of 2023 is today… follow all the announcements here as they happened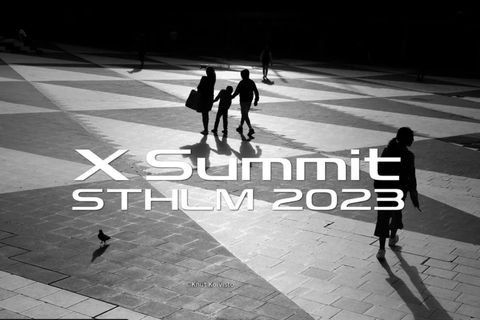 (Image: © Fujifilm)
Fujifilm's second X-Summit of 2023 took place today, Tuesday, 12 September. This time the event was held in Stockholm, Sweden, for the first time ever, with the live conference starting at 11am local time – 5am ET / 10am BST / 7pm AEST.
The key announcements at the event were:
• Fujifilm GFX100 II - a new flagship medium format camera
• Five new GF lenses announced - three previously promised on the roadmap…
• Fujinon GF 30mm F5.6 T/S tilt-shift lens
• Fujinon GF 110mm F5.6 T/S Macro tilt-shift lens
• Fujinon GF 55mm F1.7 R WR fast standard prime
• Fujinon GF 500mm f/5.6 - supertelephoto in development, launching in 2024
• Motorized GF standard zoom - in development for videomaking, but no other details
X-Summits have become regular events at which Fujifilm announces the latest lenses and cameras in its GFX and X ranges - and where we get briefings on the company's development roadmap.

Back in May this year, the first X-Summit of 2023 was held in Thailand - announcing the arrival of the Fujfilm X-S20 and the XF8mm f/3.5. Last year, we had no fewer than three X-Summits which were headlined in turn by the announcements of the Fujifilm X-H2S, X-H2, and the X-T5.
See our Fujifilm GFX 100 II hands-on review
Read our news story on GFX 100 II
See the news of the three new GF lenses launching this year
Watch a video of the full event on the link above
As usual, the whole presentation will be shown live on Fujifilm's YouTube channel – so you can also watch it via the link above! We'll bring you our expert commentary as we discover the latest news and technologies at the conference and build-up to this event.
Why you can trust our Fujifilm coverage
Why you can trust our Fujifilm coverage
Chris has been writing about photography and digital cameras since they first appeared. He has reported on Fujifilm X-mount and GF-mount cameras since the systems were first launched, and has had the honor of attending three X-Summits in person – in London, Tokyo and New York.
Refresh
So what do we expect to be announced at the Stockholm X-Summit. As ever, these events usually give us a mix of things, rather than simply just one big camera announcement. However, here are some of the things we might expect tomorrow:
• A new Fujifilm GFX camera. This is one of the most likely launches - as the headline announcement of the last four X-Summits have the X-Series cameras. The last medium-format camera to be launched was the GFX 50S II, which was unveiled at an X-Summit back in September 2021. Currently the family comprises of the flagship GFX100, the smaller GFX100S, and the cheaper lower-resolution GFX 50S II. As the 100-megapixel GFX100 is the oldest of these, this is the one most rumor sites say will get updated in Stockholm.
• But if it is the turn of the GFX to be in the spotlight this time - we know there are lots of people who would like to see a updated version of the now-discontinued, rangefinder-style Fujifilm GFX 50R.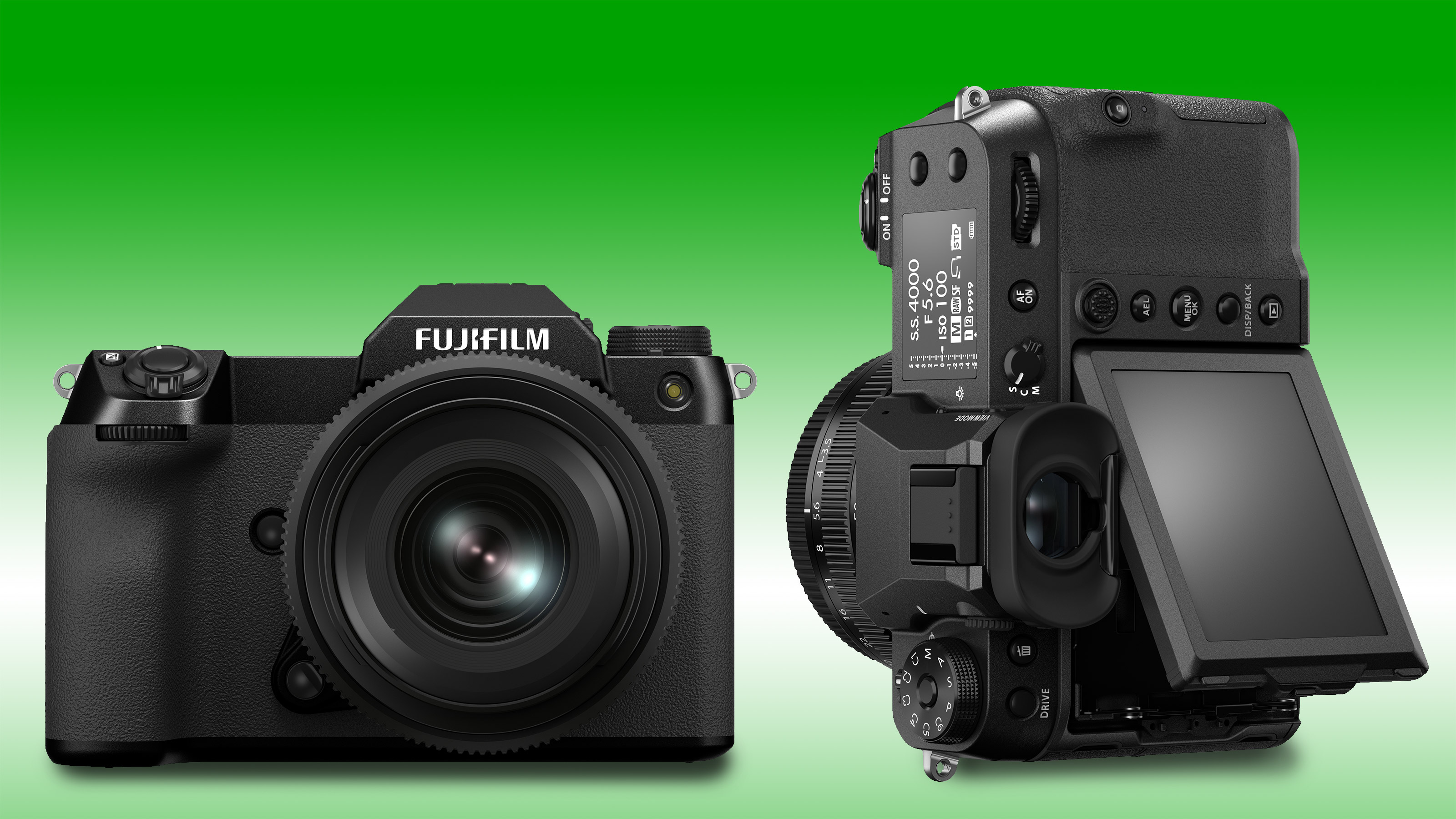 • Another product we'd love to see updated is the X-Pro3. The Fujifilm X-Pro3 was a divisive camera, with a lot of controversy around its choice of screen (or lack thereof), there are also some significant questions about its build quality. However, there is no denying that it was a popular camera amongst ex-film enthusiasts for its retro styling and rangefinder design with its hybrid viewfinder. We'd like to see a new version 40MP X-Trans sensor and X-Processor for subject recognition and tracking.
It is not just X-Series and GFX-Series cameras that get launched at X-Summits. We usually get some lens announcements at these events too. These can be actual launches of fully-developed lenses - but also can be a glimpse of the future, through updated lens roadmaps.
Last September, we were showed prototypes of two new tilt-shift lenses for the GF system. The Fujifilm GF30mm f/5.6 T/S and Fujifilm GF 100mm f/5.6 T/S Macro will be particularly useful for architectural and product photographers. And we hope that we will get an update on when these two specialist primes will actually go on sale this time around.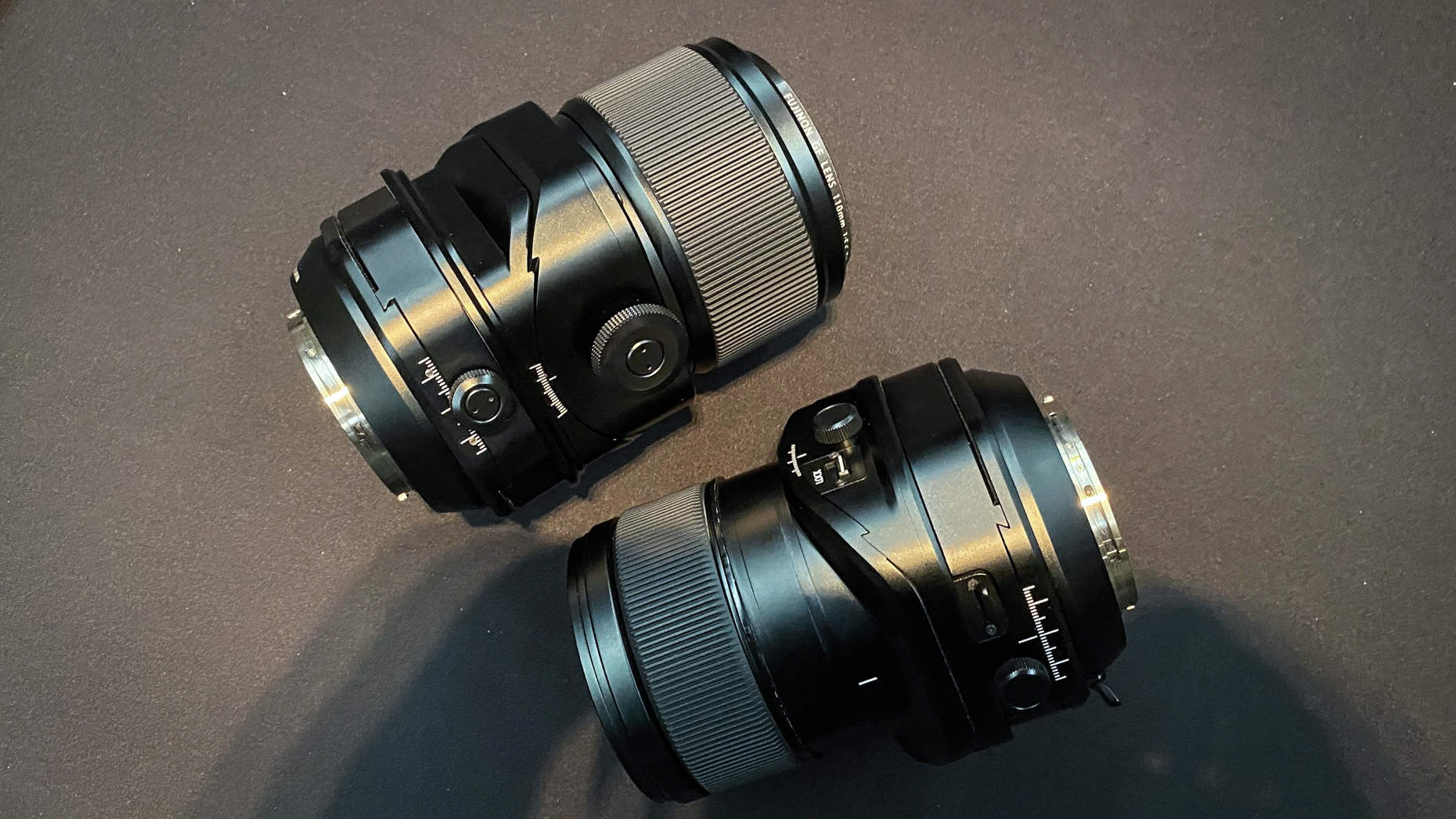 The X-Summit is not the only Fujifilm event going on in Stockholm this week. On Wednesday September 13, the company is also hosting Fujikina. This public event is for X-photographers offering demos, talks, galleries, and a chance to see the latest Fujifilm kit.
For full details and to register for the limited-ticket events check out the special Fujikina page. The event runs from 5pm to 9.30pm at the Fotografiska photography museum at Stadsgårdshamnen 22.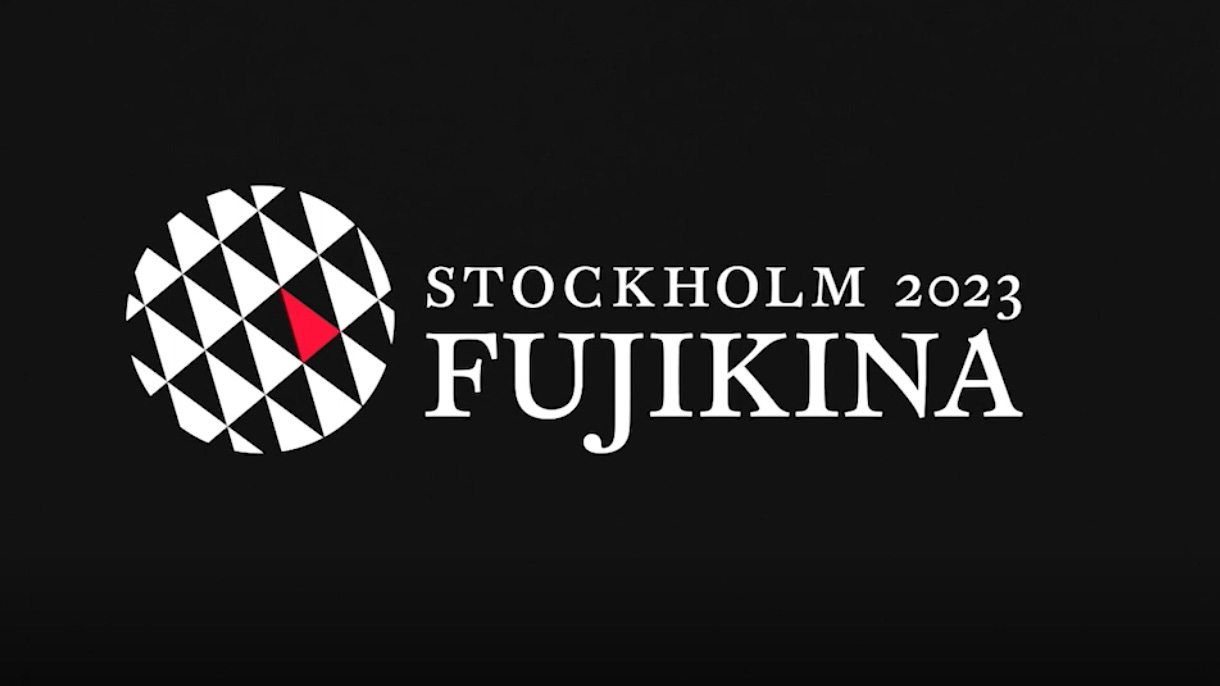 The X-Summit has already become something of a fixture in the camera calendar - but this Fujifilm event only started back in 2019, so in the history of photography is still relatively new.
This September 2023 will be the eleventh X-Summit.
Here is a list of all the X-Summits there have been to date:
1: Dubai - February 2019
2: Shibuya - September 2019
3: London - February 2020
4: Omiya - October 2020
5: Global (virtual) - January 2021
6: Global (virtual) - September 2021
7: Omiya - May 2022
8: New York - September 2022
9. Tokyo - November 2022
10. Bangkok - May 2023
11. Stockholm - September 2023
Fujifilm also often uses the X-Summits to update the lens roadmaps for one or both the X-series and GF-series of lenses. But what lenses do we think are missing?

There are over 40 lenses in the X-Series now - so the gaps are becoming harder to spot. But we do know that some of those lenses are, as judged by Fujifilm themselves, are not up to dealing with the 40 megapixel sensor on its latest cameras (the X-T4, X-H2 and X-H2S). So new additions may well be updates rather than lenses that break new ground.
Having said, that a new telephoto prime would be good. There is only one in the range to date - and that's the incredible XF200mm f/2 R LM OIS WR (pictured below).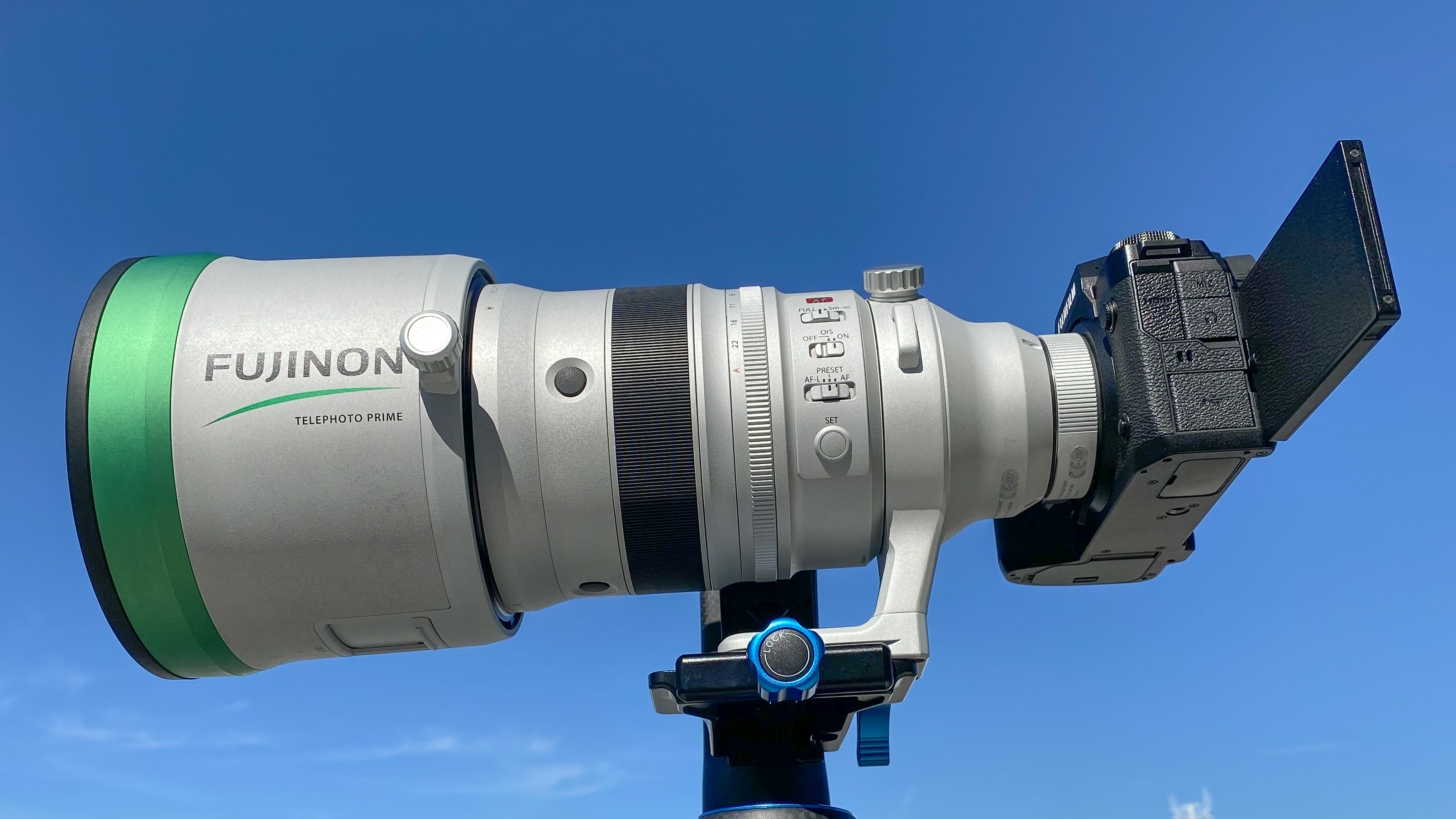 The most recent roadmap for the GF lens range tells us that Fujfilm is still to launch the GF 55mm f/1.7, which is scheduled for this year. And there's the two tilt-shift lenses we have mentioned before. What would we also like to see? Perhaps something a bit wider... the widest option in the lens to date is the recent GF20-35mm. Or perhaps something a bit more supertelephoto? The longest to date is the 250mm f/4 R LM OIS WR. See our guide to the best Fujifilm GF lenses to remind yourself about what is currently available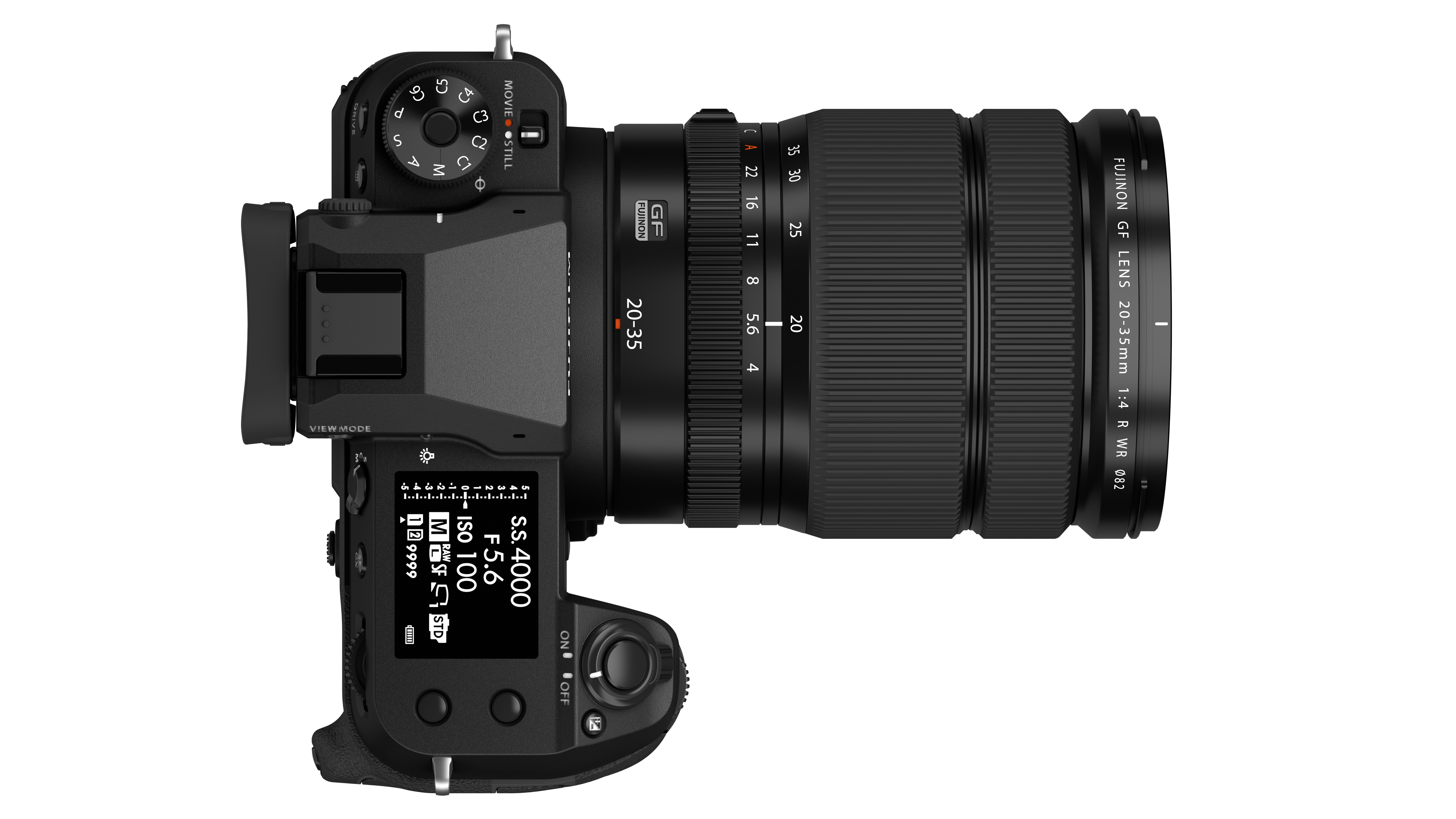 Less than 15 minutes to go - and we are all set up with a cup of coffee to watch the latest news from Fujifilm…
There are already over 1,300 people waiting with us on the YouTube page for the X-Summit…
I love looking at the chat on these pages, to see what everyone is expecting. Here are some of my favorites:
Flavio Bucciarelli wans "X-T3ii with IBIS"
Xavier Minguella Photography would like "New XF 90mm f/1.2 R WR LM"
Marco Markovich is dreaming of a Fujifilm X100VI
Zanmai Stay is fantasizing about a "GF400/2.8"
I'm not convinced we will see any of these today - but there are always some surprises at these events, so who knows
Yugi Igarashi kicks off proceedings on the quayside in Stockholm's Fotografiska photographic museum. It's the largest building dedicated to photography in the world we are told, first opened in 2010
So what's up first?
It's the GFX System that's being updated - the medium format system that was born in 2017
The GFX100 was not just a leap in resolution to 102MP, when it arrived in 2019. But it was also significantly the first medium format camera with IBIS.
But Fujifilm doesn't just add - it also substracts - and hence more recently we have had the smaller, more portable GFX100S.
So what's next?
The next addition to the package is speed…
The new generation of GFX is the 102MP Fujifilm GFX100 II with advanced IBIS..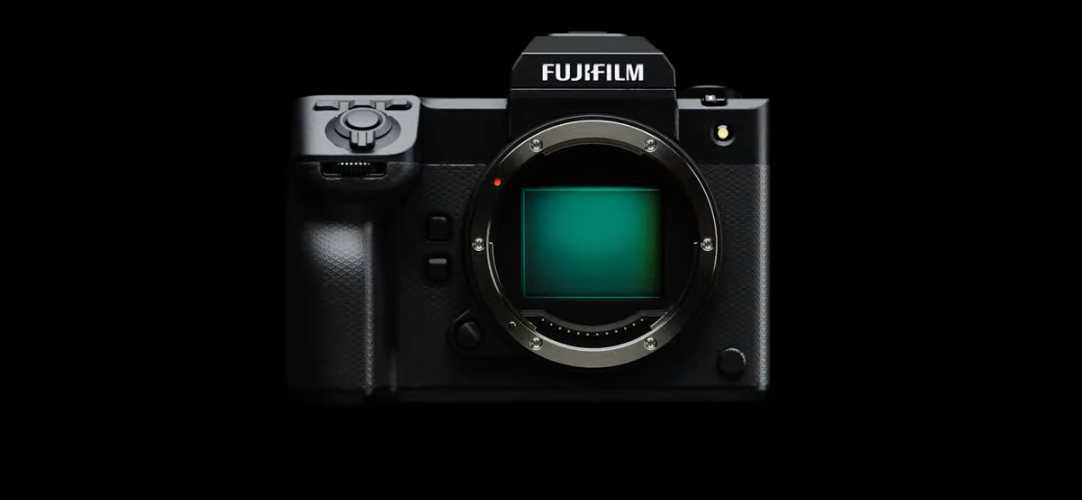 There's a new sensor which has twice the speed of its predecessor - and double the buffer capacity. It has a 128GB buffer we are told - and AF speed readout is also faster
This is a medium format camera that is suitable for shooting sports and can shoot at 8fps - a pro basketball photographer gives it a thumbs up.
IBIS now gives up to EIGHT stops of stabilization - using information from the image sensor and the motion sensor in the camera
Now for its video shooting capabilities:
The GFX 100 II is capable of 4K60p 4:2:2 10-bit video internally with no crop, as well as 8K24p with a 1.42x crop, or 8K30p with a 1.51x crop – and Full HD up to 120p.
The bigger body of the medium format camera means that it is great for using with cine lenses, we are told. On screen we see the GFX 100 II with a Cooke Anamorphic.
F-Log2 gives you a huge dynamic range to work with.
You can record directly to an SSD or to the cloud using Frame.io.
EVF is also improved - with faster readout. Fujifilm's best ever - with 9 million dots. 60fps at 1x magnification - or 120fps in cropped action mode.
There are six different customizable function buttons - and the info screen on the top panel has also been enlarged. And the body has a leather like pattern on it to give it a flagship feel.
This is the new flagship GFX model.
A new addition is an optional tiltable EVF viewfinder
And the battery grip is also an optional extra - so not built-in as standard as with the GFX100.
There's an Ethernet port for updating to FTP or to Frame.io.
New Capture One Mobile app can let you control the new camera.
As rumored in some places, there is a new film simulation too - Fujifilm Reala Ace.
It adds IPTC metadata - which is important for press photographers.
They are also partnering with World Press Photo - probably the top annual photodocumentary competition.
Pixel Shift uses IBIS system to stitch 16 images to create 400MP high-resolution images (as seen on the GFX100)
New GF lenses now
First up the Fujinon GF 55mm F1.7 R WR - which was already on the roadmap, and is billed as a "must-have" standard lens (with a full frame equivalent focal length of 43mm). Two ED lenses and two aspherical lenses in its construction. It is a sister lens to the existing GF80mm f1.7 R WR.
The existing GF50mm f/3.5 R LM WR GF standard lens is two stops slower - so this lens will be great for portrait photographers.
A new bearing mechanism makes focus smoother.
We can now see the GF55mm f/1.7 in use as a street photography lens - making the use of its fast maximum aperture
And there are two more GF lenses - again ones that have been on the roadmap, and shown in prototype a year ago at the New York X-Summit.
Yes, the two tilt-shift lenses are now coming
Fujinon GF 30mm F5.6 T/S
Fujinon GF 110mm F5.6 T/S Macro
The Fujinon GF 30mm F5.6 T/S will particularly appeal to architectural photographers - with a full-frame equivalent focal length of around 24mm.
There's a new GF roadmap - to harness the new speed that wildlife and sports. So new telephoto options
GF500mm f/5.6 will be launched in 2024
Fujifilm also says that it working on a new standard zoom lens for video shooting with fully electronic control - with power zoom. No focal length or image of this lens today, though.

That's a wrap from the Stockholm X-Summit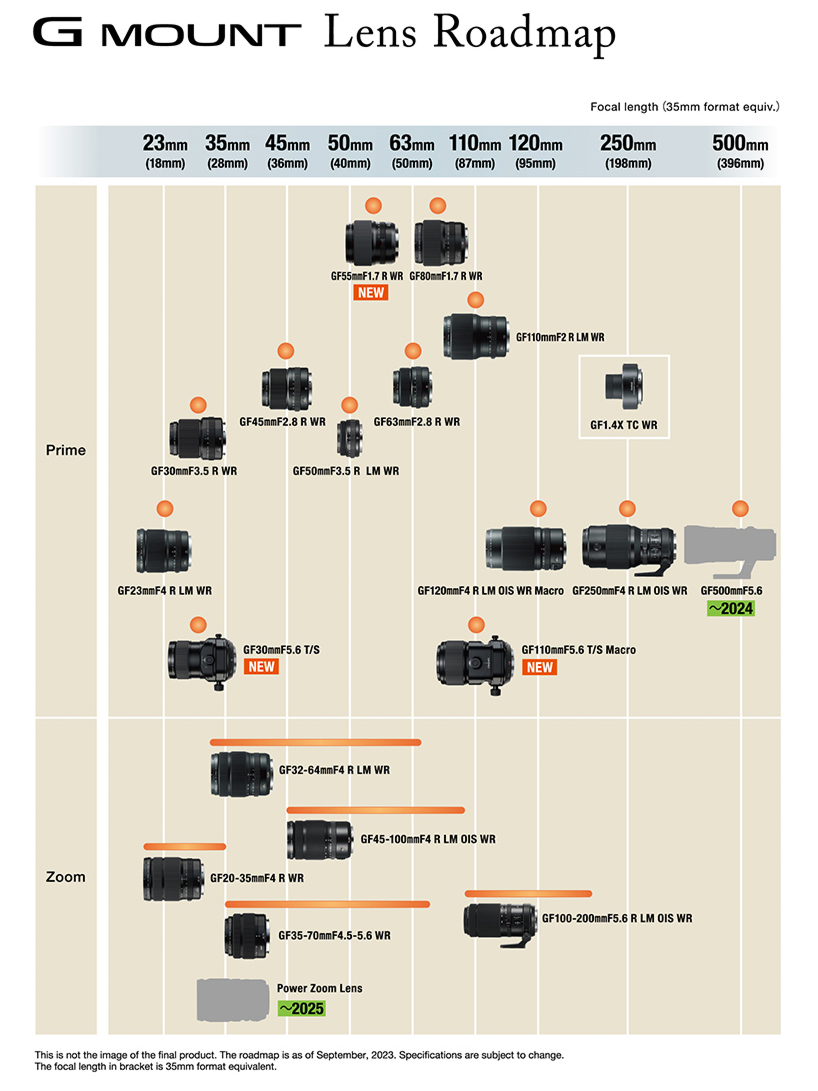 We have just got of the updated Fujifilm GF lens roadmap - which now includes all five lenses announced at the X-Summit today. Note the Power Zoom is scheduled for 2025, and the GF500mm f/5.6 for 2024.
Thank you for reading 5 articles this month* Join now for unlimited access
Enjoy your first month for just £1 / $1 / €1
*Read 5 free articles per month without a subscription
Join now for unlimited access
Try first month for just £1 / $1 / €1