Best Canon RP lenses: Jump menu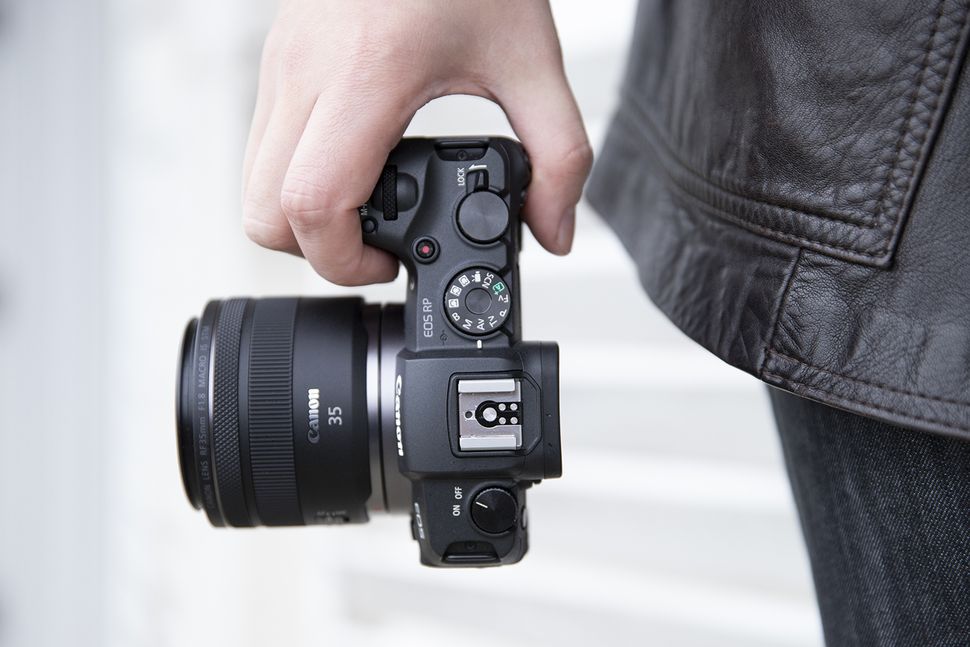 1. Best kit lens: Canon RF 24-105mm f/4-7.1 IS STM
2. Best superzoom: Canon RF 24-240mm f/4-6.3 IS USM
3. Best wide zoom: Canon RF 15-30mm f/4.5-6.3 IS STM
4. Best for wildlife: Canon RF 100-400mm f/5.6-8 IS USM
5. Best budget lens: Canon RF 50mm f/1.8 STM
6. Best wide prime: Canon RF 16mm f/2.8 STM
7. Best pancake: Canon RF 28mm f/2.8 STM
8. Best macro: Canon RF 35mm f/1.8 Macro IS STM
9. How we test
The Canon EOS RP is the cheapest full-frame mirrorless camera in the Canon line-up. It's been out for a while now, having been launched in 2019, not long after the original Canon EOS R.
More recently, Canon has launched the EOS R8, which has practically the same body as the Canon EOS RP but with more advanced internal technologies. But the EOS RP remains on sale and is still one of the best cameras for beginners as well as being amongst the cheapest full frame cameras. The best Canon cameras might be more advanced technically, but they. are also a lot more expensive than the EOS RP, which is still a powerful tool for stills photography, even today.

When choosing the best lenses for the Canon EOS RP, we're keeping three key factors in mind. First, the EOS RP is a budget-friendly camera, so as far as possible we've kept to lenses which are also inexpensive to buy.

Secondly, as well as being very affordable, the RP is also very compact and light, so the last thing you want is big, heavy lenses that will leave it feeling unbalanced and more awkward to use.

Third, the regular 24-105mm kit lens usually sold with the EOS RP is already very versatile, so we've chosen additional lenses which do things that this one can't, or let you take your photography in different directions.

So that's all the explanations done with… let's get on with the list!
Best lenses for the Canon RP in 2023
Why you can trust Digital Camera World Our expert reviewers spend hours testing and comparing products and services so you can choose the best for you. Find out how we test.
Best kit lens
If you own an EOS RP you probably have this lens already, as it's the standard kit lens option. But if you don't have this lens, or you're weighing up whether to get the EOS RP and this lens as a kit, here's our answer: do it! Kit lenses don't always have a good reputation for performance, especially when they have a longer than usual focal range like this one, but in fact the Canon RF 24-105mm f/4-7.1 IS STM is a real cracker, offering very good sharpness right across the zoom range – though like many Canon RF lenses it relies on digital corrections applied in-camera or in raw processing software. The f/4-7.1 maximum aperture is pretty weak, it has to be said, but then the RF 24-105mm f/4-7.1 IS STM hits back with remarkably effective optical stabilization, which is a definite advantage given that the EOS RP does not have its own in-body stabilization.
Best superzoom
We call a lens a 'superzoom' if it has a zoom range of 10x or more, so the Canon RF 24-240mm f/4-6.3 IS USM certainly qualifies. It doesn't just replace a regular kit lens but potentially a telephoto lens too, so it may be the only lens you need. This does come at a cost, though, in both size and outlay. It's very light for a superzoom, but it's still a fair size, especially on an EOS RP body. We also find that superzoom lenses are pretty average optically, especially at longer zoom settings, but the good news here is that the RF 24-240mm f/4-6.3 IS USM is remarkably good. It does rely on digital corrections, either in-camera or in your raw software, but if that's the price for this level of optical quality, then it's surely worth paying. If a superzoom is what you need, this is one of the best we've seen.
Best wide zoom
Canon does make some extremely good professional lenses which, unfortunately, command extremely high prices. So all credit to the company for keeping beginners and budget buyers in mind with a range of excellent lower-cost 'consumer' lenses. The Canon RF 15-30mm f/4.5-6.3 IS STM is one of these, offering an excellent ultra-wide zoom range at an equally excellent price. The only drawback is the rather slow f/4-6.3 maximum aperture range, but this lens does come with image stabilization to help get sharp shots in low light. Like Canon's other low-cost lenses, this one doesn't come with weather sealing, but do you actually need it. If you're the sort of photographer that doesn't stand in the rain taking pictures, then probably not. Good build quality, handling and performance make this lens well worth the money, for travel, architecture, interiors and landscape photography.
Best for wildlife
Long range telephoto lenses can get pretty expensive, so the Canon RF 100-400mm f/5.6-8 IS USM is a very welcome alternative. It combines a very useful 4x zoom range with in-built image stabilization which doesn't just reduce camera shake, but keeps distant subjects steadier in the viewfinder. There are downsides, such as the fairly slow f/5.6-8 maximum aperture, and there are no weather seals either. This might not be an issue for you in other lenses, but if your subjects cause you to spend long periods outdoors in bad weather, it could be an issue here. The image quality is very good, though, especially at this price, and only drops off if you use the longest zoom setting to focus on subjects close to the camera.
Best budget lens
A 50mm lens is often recommended as the first extra lens to get because it's an inexpensive accessory that can teach you a lot about photography, like 'zooming with your feet' as well as offering a much faster maximum aperture than a kit zoom. The Canon RF 50mm f/1.8 STM is small and light, it focuses quickly and delivers really good image quality, especially considering its price. The smallest optic for the EOS R system, it's a fantastic everyday lens that pairs well with any RF body – and is particularly perfect with the Canon EOS RP if you want a sleek, street-friendly setup.
Best wide prime
Ultra-wide lenses are typically very expensive and, because most ultra-wide lenses are zooms, rather big. The Canon RF 16mm f/2.8 STM is neither! It's small enough to carry around all the time, and wide enough for the widest lanscapes or tiniest interiors. It's not without optical compromises, though. The definition at the edges of the frame isn't great, and it relies completely on digital corrections for distortion and corner shading. If you shoot JPEGs you don't have to worry because the camera will fix these automatically internally, but if you shoot raw files you'll need software that has a suitable correction profile, like Adobe Lightroom. That aside, this an unfeasibly small lens that's unbeatable value for money. If ever a lens was a no-brainer, it's this one.
Best pancake
Pancake lenses are really popular with photographers who like to travel light with a camera slim enough to fit in any bag or even a coat pocket. The Canon RF 28mm f/2.8 STM certainly delivers on that, and with a useful wide-angle perspective that's great for street photography and travel. Canon's more expensive RF 24mm f/1.8 might be better optically, but it's also physically bigger. The 28mm f/2.8 is about half the price – not to mention something like half the weight – so if you want a nice wide walkabout lens, this is a fantastic option. For both stills and video this is an adaptable and affordable lens that deserves its place in almost every camera bag – especially if you're gearing up for a vacation.
Best macro
After a 'nifty fifty', a 35mm prime lens is probably the most recommended prime lens to get. Its wider angle of view makes a 35mm lens a great all-rounder, and it's considered ideal for street photography. With a maximum aperture of f/1.8, the Canon RF 35mm f/1.8 Macro IS STM is already very good value for a fast full frame 35mm prime, but it also throws in image stabilization and a half-size 'macro' capability which doesn't give you full 1:1 macro magnification, but does let you focus much closer than normal. Optically, this is a sharp and consistent lens, though we haven't found the image stabilization to be particularly effective – it's worth having, but we probably wouldn't rely on it too much. Overall, this is great value semi-wide prime that's a very versatile alternative to a 50mm lens.
How we test lenses
We test lenses using both real-world sample images and lab tests. Our lab tests are carried out scientifically in controlled conditions using the Imatest testing suite, which consists of custom charts and analysis software that measures resolution in line widths/picture height, a measurement widely used in lens and camera testing. We find the combination of lab and real-world testing works best, as each reveals different qualities and characteristics.
See also:
The best lenses for Canon EOS R10
Best lenses for the Canon EOS R6