Crop mode is a feature of EOS R-series mirrorless cameras where images are captured using a limited section of the image sensor. Full-frame models usually provide a 1.6x crop corresponding to a section of the sensor similar in size to an APS-C size sensor.
The camera expands the image to fill the view on the LCD and in the viewfinder, making it look like a longer lens is being used. The drawback of the crop is that the resolution of the files drops quite significantly. The Canon EOS R6 Mark II has 24MP on the sensor, but the 1.6x crop produces just 9.3MP.
With lower resolution, you may find that more images can be captured when using continuous high-speed drive, and certainly more images can be stored. If crop mode is selected, it is important to switch it off so regular full-resolution images are captured. If Canon EF-S lenses are used with the EF-EOS R mount adapter, the full-frame Canon EOS R cameras will select crop mode automatically and this cannot be deactivated. With some independent lenses, crop mode cannot be selected and this can result in images with significant vignetting.
About Canon Pro: Brian Worley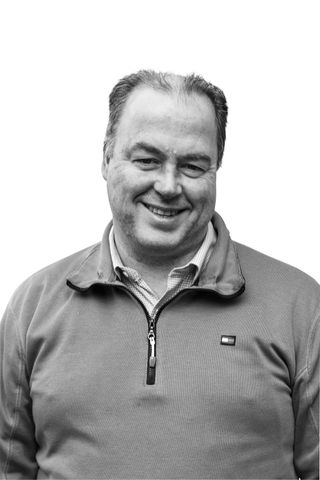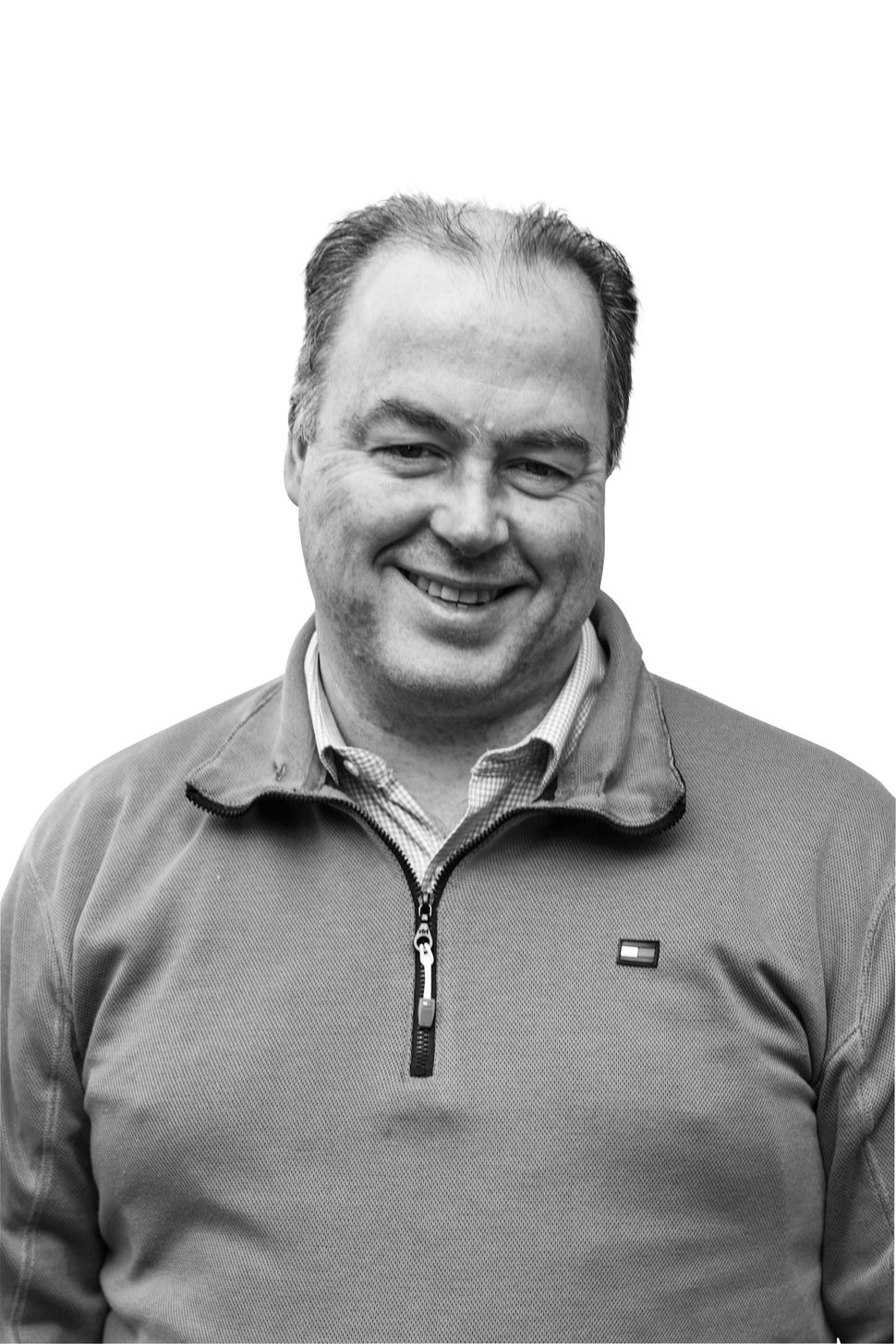 Brian is a freelance photographer and photo tutor, based in Oxfordshire. He has unrivaled EOS DSLR knowledge, after working for Canon for over 15 years, and is on hand to answer all the EOS and photographic queries in Canon-centric magazine PhotoPlus.
Visit Brian's website
When using crop mode, the normal AF modes are available with intelligent tracking of subjects. Some of the most recent EOS R-series cameras also have a digital teleconverter function that magnifies the image 2x or 4x. This is only possible when capturing JPEG or HEIFF images, not Raw.
To retain the full quality and resolution of your camera, and achieve greater reach with your telephoto lenses the remaining option is to use an extender. Canon has two extenders, 1.4x and 2x teleconverters that fit between the camera and selected telephoto lenses. Extenders have optical elements to magnify the image to achieve full resolution, however, the 1.4x extender decreases your lens's maximum aperture by 1-stop, and by 2-stops for the 2x extender.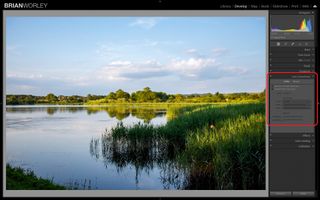 Photoshop and Lightroom lens corrections can create a small problem when shooting Raw images with crop mode. Adobe applies the lens correction profiles to the whole of the image as if it is from the full sensor. Since lenses are generally darker near the corners, lens corrections lighten the corners. In crop mode images, it is important to switch off the lens correction to avoid edges of crop mode images being too lightened.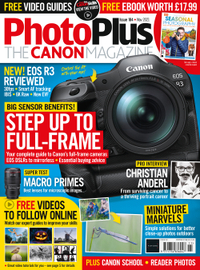 PhotoPlus: The Canon Magazine is the world's only monthly newsstand title that's 100% devoted to Canon, so you can be sure the magazine is completely relevant to your system. Every issue comes with downloadable video tutorials too.
If this article was of interest, you might also like to find out more about the best video editing software, along with the best video editing monitors and the best laptops for video editing.