Watch video: Super telephoto photography tips
Until recently, a super-telephoto 800mm lens fixed at f/11 wouldn't have been possible. This is because Canon EOS DSLRs simply won't work with a lens at a minimum f/11 aperture as it can't let enough light into the AF sensor for the AF to function properly. But thanks to the more advanced AF in the latest Canon EOS R mirrorless cameras, and their EVF (Electronic Viewfinder which brightens your view of scenes you're shooting) an f/11 fixed aperture lens is possible. So Canon created the unique Canon RF 600mm f/11 IS STM and Canon RF 800mm f/11 IS STM super telephoto prime lenses!
It's this narrow f/11 aperture that's enabled Canon to make these lenses much smaller, lighter and cheaper, and the RF 800mm is impressively light and easy to shoot handheld, without any worries about arm ache associated with using such long lenses.
Having an 800mm super-duper telephoto lightweight lens started as a very exciting proposition, as I pictured myself taking amazing frame-filling shots of distant wildlife with ease! However, the RF 800mm has some distinct disadvantages when you start shooting in different scenarios.
For a start, I wouldn't normally choose to shoot at f/11 with a telephoto for wildlife or sports, as I want to blur the background and would usually shoot around f/4 or f/2.8. The f/11 at 800mm is actually fine for blurring distant and clean backgrounds – eg a bird on a fence post with a greenery 50 yards away. But a bird in a tree with branches around, or squirrel on a forest floor, then the backgrounds look very messy.
Then there's the impact f/11 has on your shutter speeds. Even shooting at ISO6400, I was only averaging 1/40 to 1/160 sec inside the woods in day; not fast enough to freeze the wildlife I'd set out to shoot. Plus the combo of IBIS and IS won't help you get sharp shots if subjects aren't totally still.
But I'm pleased to say I did find the perfect subject for a mega 800mm focal length at f/11. The RF 800mm is almost purpose built for the big, bright, faraway moon as you can see in the beautifully detailed shot on the right.
• Make sure you're using the best lenses for wildlife photography
1. Size isn't everything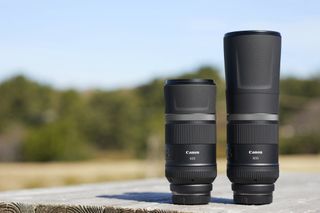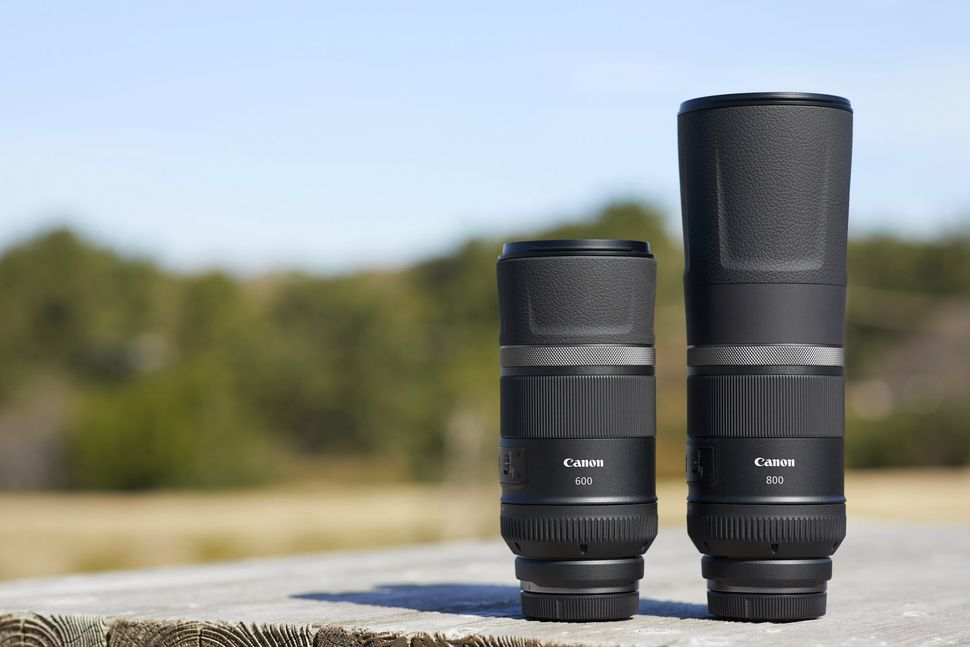 The RF 800mm f/11 weighs only 1260g and is 352mm when fully extended, and 282mm when retracted. It has a 95mm filter size; it's the small f/11 aperture that's enabled this diameter to be so relatively small, which makes the lens very portable.
2. Using a Canon RF 800mm lens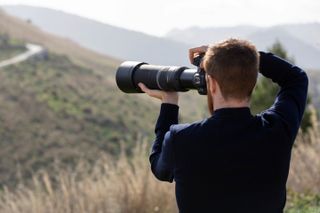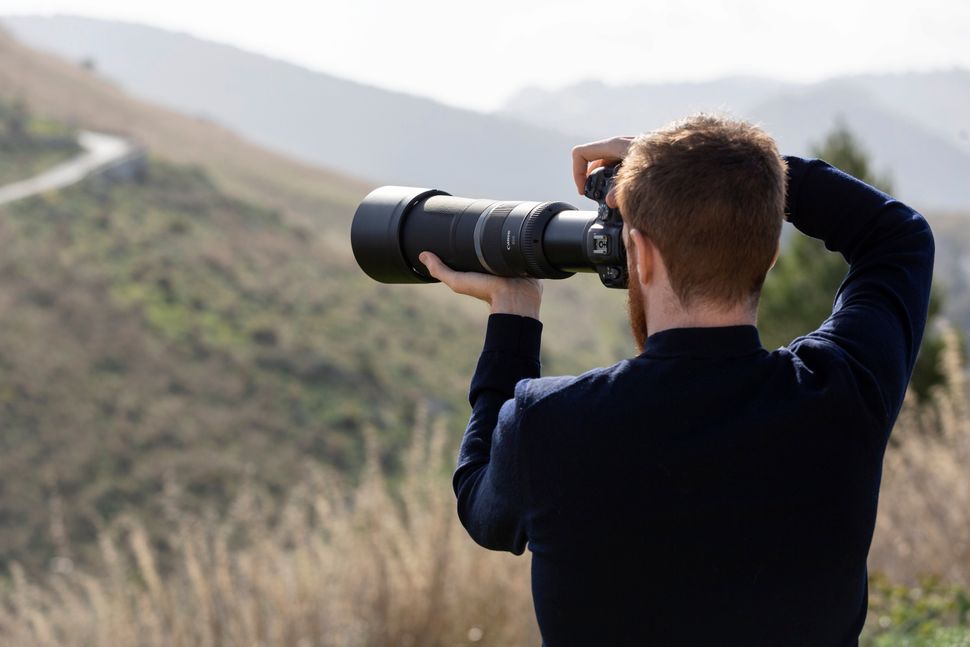 To start using the RF 800mm lens you need to twist to unlock it, then extend the lens, and twist to lock it back in place. We used the RF 800mm on a Canon EOS R6, and this combination proved to be a very lightweight setup for shooting handheld.
3. Autofocus setup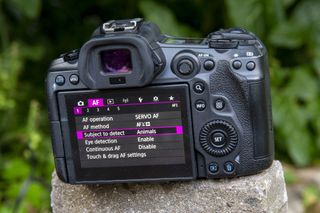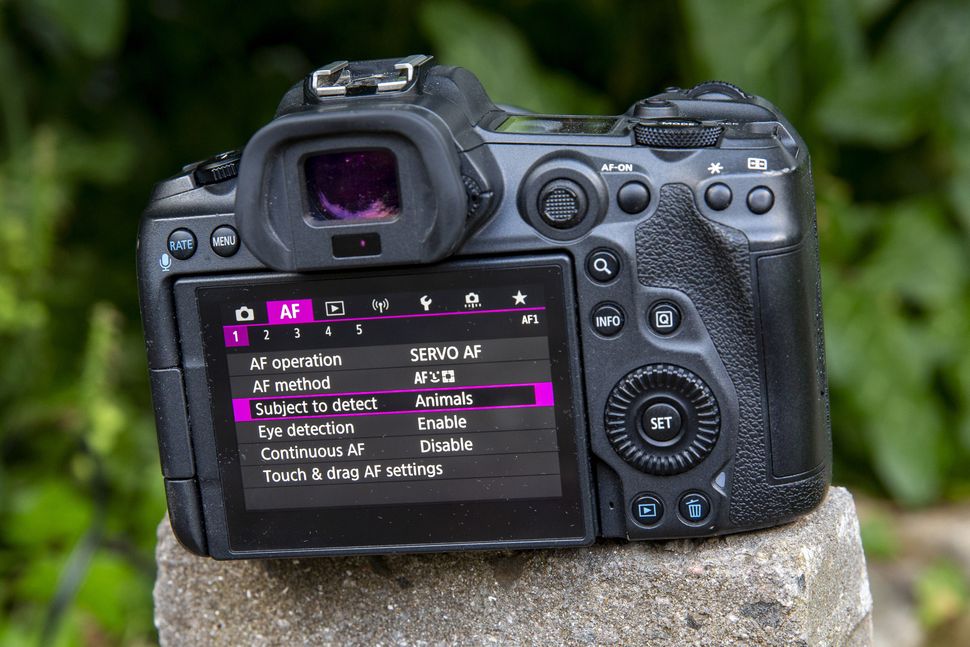 As we were setting out to photograph wildlife in the woods, we set up our R6's AF using the Servo AF, AF method as Face + Tracking, Subject to detect to Animals, and Eye Detection enabled. These settings really make it easy to lock AF on wildlife.
4. Fine in sunshine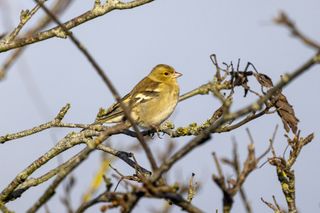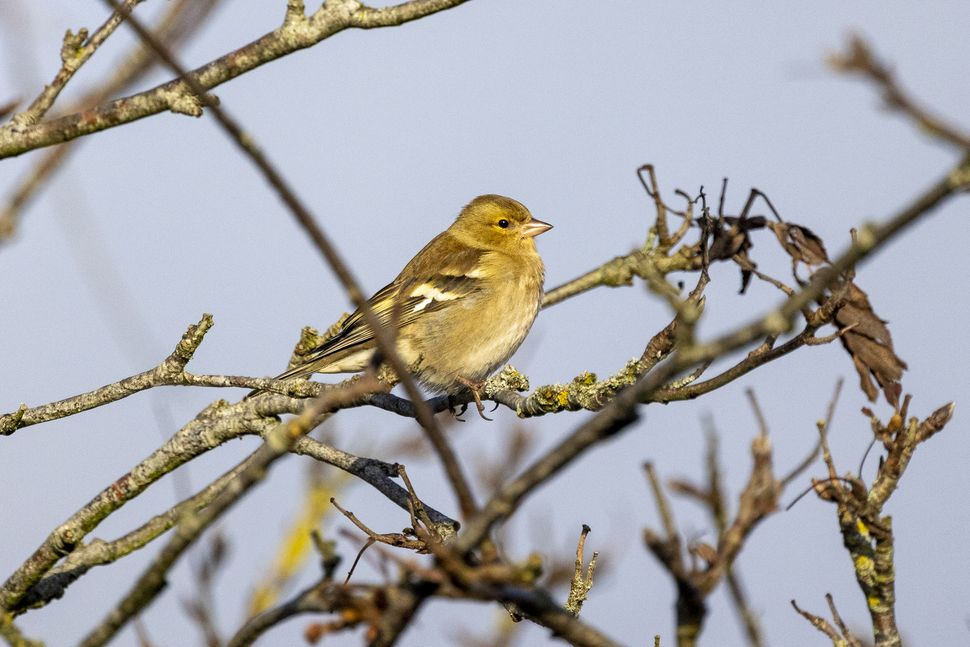 In sunny conditions at f/11 and ISO3200 with the RF 800mm, we had a fast shutter speed of 1/4000 sec – ideal for freezing even the most twitchy of little birds. But when we used the RF 800mm on darker days, or in low-light inside darker forests, things went slowly pear-shaped…
5. Struggles in lower light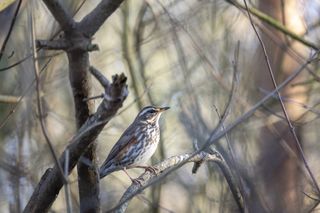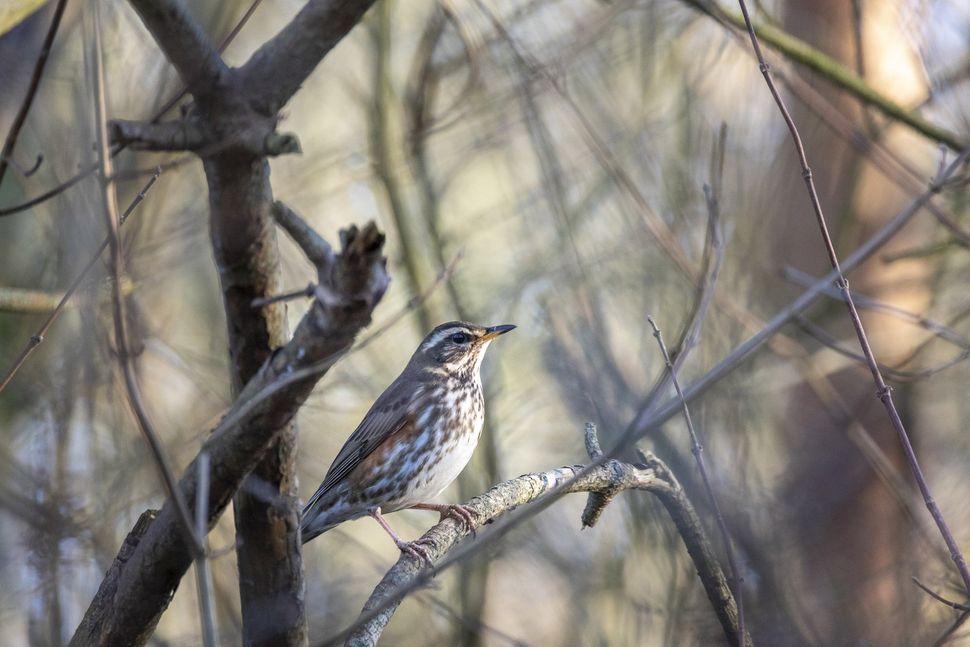 In lower light levels at f/11, you're forced to up the ISO to get decent shutter speeds. But even at ISO6400 I only able to shoot at 1/160 sec, which isn't fast enough for most wildlife. Even if you do manage to bag a sharp subject, the f/11 aperture won't significantly blur surrounding branches.
6. Moonlighting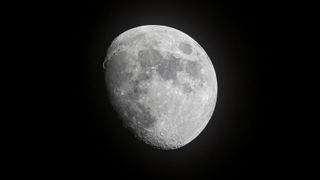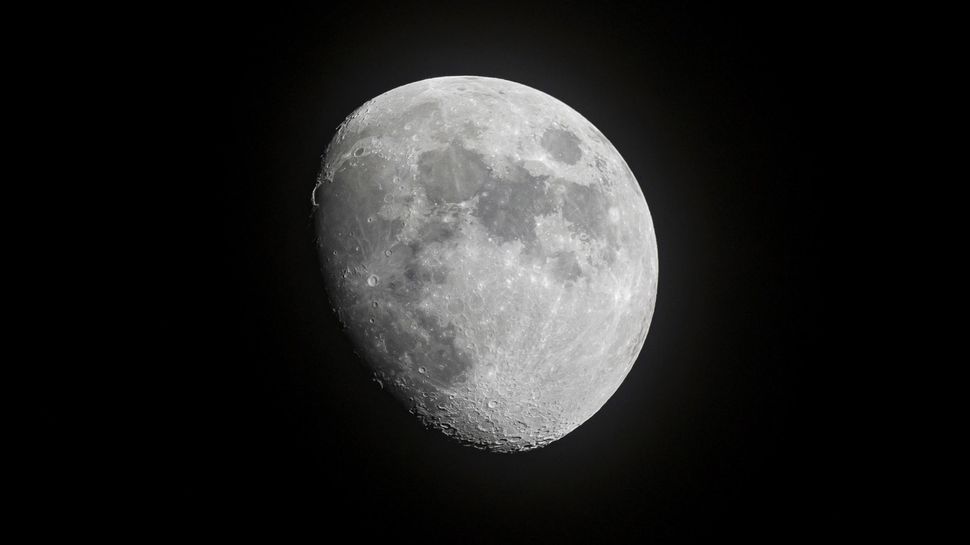 While the RF 800mm is challenging to use for wildlife if not in sunny conditions, it's the perfect lens for shooting the moon! I comfortably shot at f/11 for the brightly-lit moon at 1/250 sec and only ISO800. The detail in the moon's craters is incredible, and I took some of my best moon photos.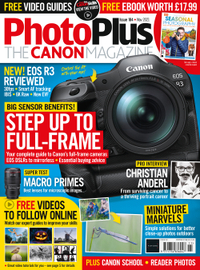 PhotoPlus: The Canon Magazine is the world's only monthly newsstand title that's 100% devoted to Canon, so you can be sure the magazine is completely relevant to your system. Every issue comes with downloadable video tutorials too.
Check out the best cameras for wildlife photography, as well as our wildlife photography tips to get the most of your animal portraits.