Watch video: How to make a triptych in Photoshop Elements
Three is the magic number, and that is certainly the case with this tutorial where you'll discover how to create an eye-catching triptych image using three separate photographs.
You'll need three pictures tied together with a similar theme, such as our portrait. In our case, all three shots are close-up details of our subject: her face, her hands holding an old film camera, and lastly her shoes. You'll find the link to the images in Step 01 below, if you want to experiment with the technique before heading out to take your own trio of pictures.
Also below you'll find ten free triptych templates, which work in both Photoshop Elements 2020 and Photoshop CC, so just pick one you like the look of and add your images in to make your very own terrific triptych.
• Best online photography courses
01 Download and open up your images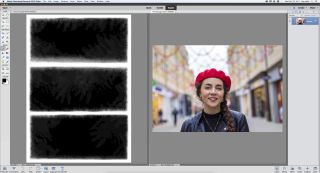 You can download the three images and the ten triptych templates that we used to create this fun portrait in this ZIP file (in the 'Elements' folder). Load up Elements and go to File>Open, then open up the triptych template you want to work on and the image that you'd like to add to the top section.
02 Copy and paste your first picture in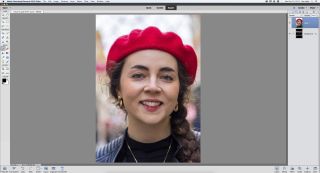 Hit Ctrl / Cmd + A to select all of your first image, Ctrl / Cmd + C to copy it and Ctrl / Cmd + W to close it. Now back in the triptych template hit Ctrl / Cmd + V to paste it in. As you can see, it needs to be resized so we'll do that next.
03 Resize to fit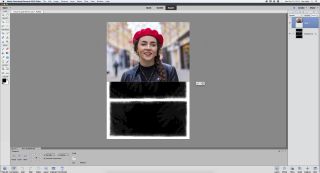 Press Ctrl / Cmd + T to put your image into Free Transform Mode to resize it. Hold Shift and drag the corners of the bounding box to resize it, so that it's large enough to fill the first window, then hit Return to set it in place when you've finished resizing the image.
04 Blend your picture into the template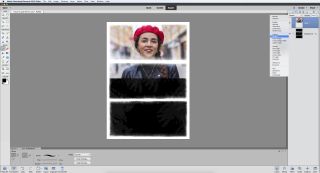 You'll only really want your photograph to appear in the black area of the template, so go to the Layers panel (Window>Layers) and change the Blending mode from Normal to Screen.
05 Tidy it up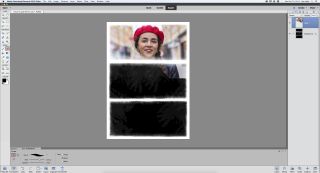 If your image is coming through another part of the template, you'll need to tidy this area up. Grab a hard-edged Eraser Tool from the toolbox, set the Opacity to 100% and brush over the offending area to remove it.
06 Repeat to complete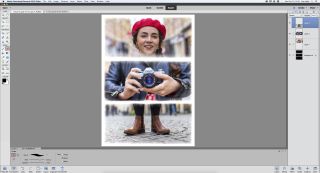 With the first window filled, you now need to open your other two images in the series and repeat the previous steps to make them appear in the triptych to finish off your work.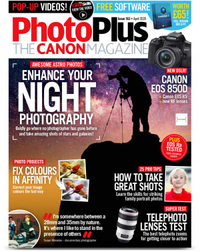 PhotoPlus: The Canon Magazine is the world's only monthly newsstand title that's 100% devoted to Canon, so you can be sure the magazine is completely relevant to your system.
Read more:
The best photo editing software: image editors for novices through to pros
The best photo-editing laptops in 2020: top laptops for photographers
10 best online photography courses – from beginner guides to masterclasses