The Map Module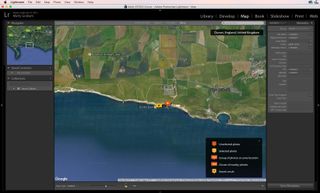 The Map module enables you to see or mark where an image was taken. If your camera has built-in GPS it will record the location to the Metadata. If it doesn't, you will have to mark the location manually. This module can be useful, as you can group together images from the same location.
The Book Module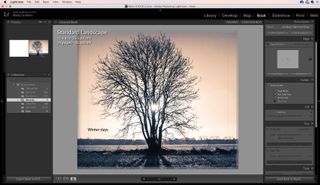 Once you have edited your images and are ready to make more of them, you can use the Book module to create a bespoke book of your photos. You can choose from different formats and sizes, and once you have added your images you can either order the book or simply save the creation as a PDF.
The Slideshow Module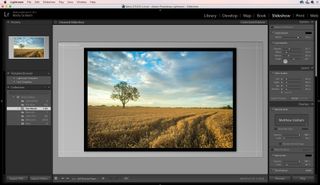 Perfect for those who want to showcase their images to clients or in front of an audience, the Slideshow module allows you to create presentations. You can adjust things like the type of border surrounding the image, and you can even add a soundtrack to the presentation to add a professional touch.
The Print Module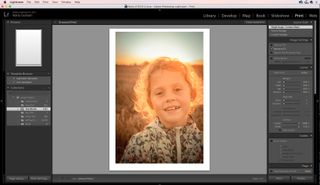 As the name suggest, this is the Module to visit when you're ready to print your images. There is a high level of customisation available. Among other things, you can select which type of paper you'll be using (gloss/matte) and control the size of the print. Resolution, sharpening and borders can also all be adjusted here.
The Web Module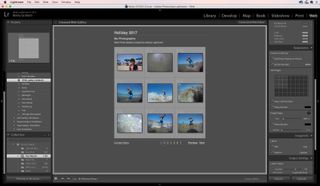 The last module available in Lightroom helps you to get your images online. You can create HTML5 web galleries, which can be uploaded directly to your portfolio website, and if you are new to publishing images online, Lightroom even has some handy templates to help get you started.
How to import your first image
Now that you're familiar with the modules, here's how to import your first image in just five steps.
Step 1
Click the Import button, or go to File and then select Import.
Step 2
Select the file or files you'd like to import from a folder or memory card.
Step 3
Select the destination where you'd like to store the files (this may be an external hard disk rather than on your computer's hard drive).
Step 4
Add any Keywords that are relevant to the image.
Step 5
If you prefer, click the option that allows Lightroom to duplicate the Import to a secondary location (again, this could be an external hard disk). Now, just click Import.
How to export your first image
Step 1
Make any adjustments to enhance the image.
Step 2
Click on File and then select Export.
Step 3
When the dialogue box appears, choose the destination to which you'd like to export the image.
Step 4
Select the quality and format (JPEG/TIFF) in which you'd like to save the image.
Step 5
If you wish, you can click a box to quickly add a watermark to your image. Now just click Export.
Read more: How to use Adobe Lightroom Mobile