Samyang launched its ultra-wide 12mm F2.0 NCS CS lens back in 2014. Although popular, and available in a variety of mount options including Sony E, it's a fully manual lens, so you can only set the aperture and focus distance by using the lens's onboard control rings, and there's no electronic communication with the camera. Given that we're in the 21st century, that might seem a bit backward to many photographers. The new AF 12mm lens adds full electronics for camera-driven aperture control, transmission of EXIF data, and a linear stepping motor for autofocus. At launch, it's the only ultra-wide-angle autofocus prime lens on the market for Sony E-mount APS-C format cameras.
Specifications
Mount: Sony E (APS-C) & Fujifilm X
Full frame: No
Autofocus: Yes
Image stabilization: No
Lens construction: 12 elements in 10 groups
Angle of view: 99.1 degrees
Diaphragm blades: 7
Minimum aperture: f/22
Minimum focusing distance: 0.19m
Maximum magnification ratio: 0.09x
Filter size: 62mm
Dimensions: 70 x 59mm
Weight: 224g
Key features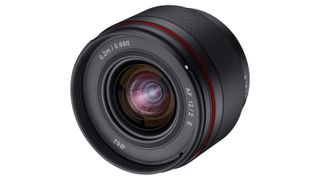 The key attractions of this lens are its ultra-wide angle, equivalent to an 18mm lens on a full-frame camera, and its fast f/2 aperture rating. These features make the lens eminently suitable for landscape and architectural photography, as well as for astrophotography and for shooting indoors or at twilight under limited ambient lighting.
Unlike some ultra-wide-angle lenses, the petal shaped hood is detachable, revealing a 62mm filter attachment thread. That's noticeably smaller than the 67mm thread of the manual lens. However, the hood isn't reversible, so you can't reduce the stowage size by fitting it backwards.
The optical layout is inherited from the older manual lens, with 12 elements in 10 groups, including one hybrid aspherical element, one regular aspherical element and three extra-low dispersion elements. The aperture diaphragm is better-rounded, with seven blades compared with the manual lens's six. Although the new autofocus lens naturally adds electronics and a stepping motor, it's about the same size and a little lighter in weight.
Build and handling
Whereas the manual lens has an aluminium alloy frame, the autofocus lens has a more plastic feel but it's of very good quality nonetheless, and adds the bonus of weather-seals. Overall, the lens feels solid and robust. Handling is very good with a smooth-action manual focus ring that operates with excellent precision, and has a textured rubber surface that's very tactile.
Samyang's similarly new AF 24mm F1.8 FE autofocus wide-angle prime for Sony full-frame cameras has some neat handling extras, including a customizable focus hold button and customizable dual-mode operating switch, plus an LED indicator for setting the focus distance to infinity (useful for astrophotography). None of these extras are available in the smaller 12mm lens, so handling is more straightforward but is nevertheless perfectly intuitive.
Performance
Lab-test results for ultra-wide-angle lenses never tell the whole story, as the physical size of the test charts requires that images are shot from very close range. In our real-world tests, we found sharpness to be excellent in the central region of the frame even when shooting wide-open at f/2, and edge/corner-sharpness to be generally very good, rising to highly impressive levels at apertures between f/2.8 and f/8.
There's some noticeable lateral chromatic aberration towards the corners of the frame throughout the aperture range, but automatic corrections are available in-camera. The same goes for barrel distortion, which is noticeable but reasonably minimal for such an ultra-wide-angle lens. Similarly, vignetting is evident at f/2 but, again, in-camera correction is available. Resistance to ghosting and flare is very good.
Sample images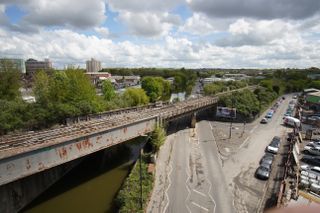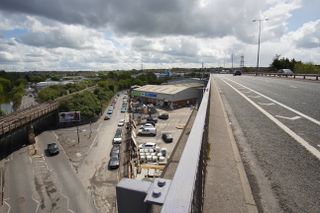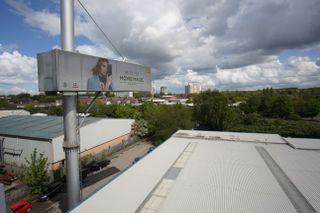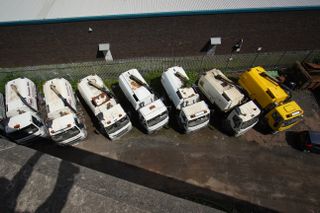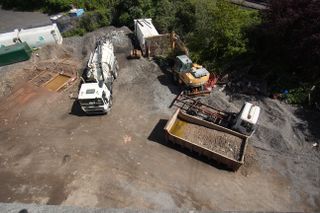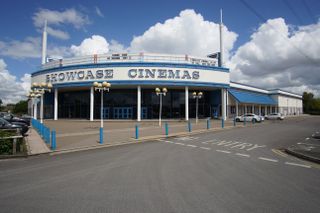 Lab tests
Sharpness:
The sharpness scores in the graph below are produced by shooting a monochrome test chart covered in multiple sharp boundaries between black and white. This image is then assessed by specialist software, with the extent of blur on the contrast boundaries at the centre, mid and edges of the image converted into a spatial frequency value to determine how many line widths per picture height the lens is capable of resolving. A higher spatial frequency corresponds to a greater number of finer lines over a given distance that the lens can resolve - this number is the sharpness score.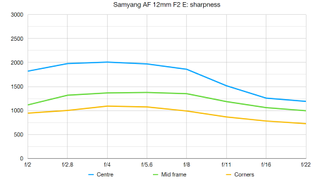 Centre sharpness is excellent, even wide open at f/2, and stays sharp right through to f/11. Sharpness does quickly drop off as you move away from the centre of frame, but we'd expect this when shooting our large, flat test chart at such close range. In real world shooting sharpness is high across the entire image frame.
Fringing:
The chromatic aberration scores are calculated using the same chart we use for measuring sharpness. This time the processing software assesses the sharp black-white contrast boundaries and determines the width in pixels of the color fringe that divides black from white - the larger the width of the fringe, the greater - and worse - the fringing score.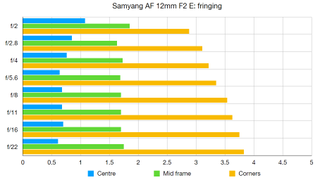 Lateral chromatic aberration is higher than we'd like for a prime lens and is noticeable around the edges of frame when shooting high-contrast scenes. Fortunately in-camera corrections are available.
Distortion: -2.15
At the top and bottom of our lens test chart are horizontal black bars that run its full width. A lens that bulges these lines towards the edges of frame produces barrel distortion, the degree of which is indicated by a negative score. Shrinking (pincushion) distortion, usually produced by a telephoto lens, produces a positive score. The higher the number - positive or negative - the greater the distortion. A score of zero indicates no distortion.
Barrel distortion is apparent when shooting geometric subjects, but as with lateral fringing, it can be corrected in-camera to become essentially a non-issue.
Verdict
Samyang has done well to shoehorn an autofocus motor and full electronics into this lens, without any real increase in size and an actual reduction in weight, compared with its veteran manual sibling. Better still, the new autofocus lens is barely any more expensive to buy than the manual lens in some world regions, although it's currently somewhat pricier in the USA. It's well built with the inclusion of weather-seals and is a solid performer in all respects. If you're after an autofocus ultra-wide-angle prime for a Sony crop-sensor mirrorless camera, this lens is currently the only choice but it's nevertheless a very appealing lens and great value for money.
Read more:
The best Samyang & Rokinon lenses
The best lens for astrophotography