The Realme 8 5G is the most affordable 5G phone you can buy in certain markets. This affordability is made possible by a slew of budget 5G processors hitting the scene of late, and it's the MediaTek Dimensity 700 5G that powers Realme's new smartphone. 5G is starting to reach further than just city centers in the US and UK, reaching homes in more rural areas. For the first time, therefore, as the world comes out of lockdown, the high-speed tech is a real selling point, and a treat on a budget phone like the Realme 8 5G.
With its 6.5-inch display, plastic finish, and single focal length camera system, there's no doubt about it – the Realme 8 5G isn't gunning for the best camera phone of 2021 spot. That said, what it does do is balance a host of features that make for a respectable phone without a bank-breaking price, so is a low-cost contender for best budget camera phone and best 5G phone.
Add to the mix a huge 5000mAh massive battery and 18W Quick Charge, not to mention a case in the box, and if you're low on funds but fancy future-proofing your mobile data speeds, or fancy a 5G hotspot as a second smartphone, the Realme 8 5G could be just the ticket.
Be warned, however, that there is also a 4G version of the phone which is very confusingly just being sold as the Realme 8. This is ironically a more expensive handset, but despite not offering cutting edge 5G mobile data speeds does add an AMOLED screen and ultrawide camera.
Realme 8 5G: Design and screen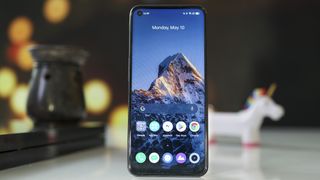 The Realme 8 5G isn't too big or small, clocking in at a respectable 8.5mm thin – just a touch thicker than an iPhone, packing a middle-of-the-road 6.5-inch screen, and weighing 185g. It's comfortable in the hand and pocket, with a flat back curving into to frame.
Plastic fantastic; the phone does its best to look like glass when face-down, but it's high-gloss plastic is instantly recognizable to the touch. While some plastic phones feel hollow and cheap, the Realme 8 5G doesn't, with decent weighting. Showcasing uninspired, smartphone by numbers design, while this budget 5G phone doesn't tickle us pink in the looks department, it still does a much better job of appealing to the masses than the pricier 108MP Realme 8 Pro, with its more divisive, textured finish.
As with many low-cost mobiles, the Realme 8 5G includes a headphone jack alongside the phone's USB-C port. The right side is where you'll find the power button/fingerprint scanner combo, while to the left is the dual-SIM slot, and a microSD card slot for an additional 1TB storage.
Combining a 6.5-inch screen size and a 2400 x 1080 resolution, the specs speak for themselves – the Realme 8 5G sports over 400 pixels in every inch of screen. That means the phone is as sharp as it needs to be to look good. With IPS screen tech, the Realme 8 5G doesn't stack up well when set against phones like the Redmi Note 10 Pro, with its deeper, inkier AMOLED display. Nevertheless, at its price point, Realme hits the mark.
With up to 600 nits of brightness, outdoor viewing is manageable in most environments, though bright sun might pose a challenge, however, the 90Hz screen is always smooth, viewing angles are decent at the phone's price, and generally speaking, as a package, the design and screen check all the must-have boxes.
Realme 8 5G: Cameras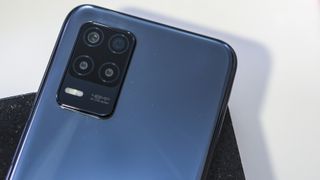 The Realme 8 5G's main camera features a 48MP Samsung GM1 sensor with a 26mm equivalent field of view. Matched with an f/1.8, six-element lens, for a low-cost phone, the camera's specs read well. Less impressive are the 48MP camera's accompanying sensors. There's a 2MP monochrome depth sensor, as well as a 2MP fixed-focus macro camera with a 4cm focal length. A dedicated macro camera can be great – as demonstrated by the Xiaomi Mi 11. The reality with the Realme 8 5G, however, is that the main camera captures better macro photos than the dedicated macro camera, making it entirely pointless. In turn, the only rear camera we'll be reviewing in detail is the primary 48MP module.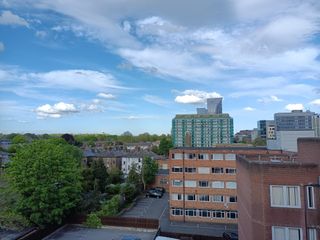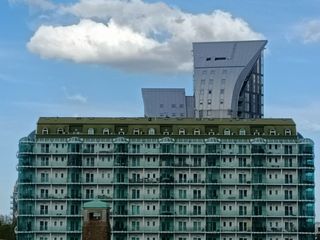 Rear camera gripes aside, the phone's front camera sports a resolution of 16MP, and packs a 25mm wide-angle matched with an f/2.1 aperture and a five-element lens.
Shooting modes include Night, Video, Photo, Portrait, 48MP camera mode, Panorama, Slo-mo, Text scanner, Time-lapse, Ultra macro, and Pro mode. The phone won't capture RAW photos, but in Pro mode, the manual ISO can be boosted to 6400, while the longest shutter time is 32 seconds.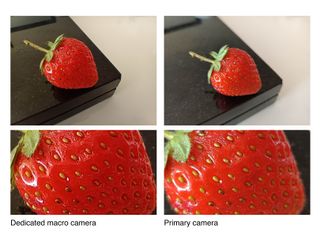 Camera performance
The Realme 8 5G's main sensor is very capable for a budget phone, and that saves the camera system as a whole. Detail in well-lit environments is strong, balanced impressively against a relatively shallow depth of field. Even when the lights dim, the Realme 8 5G does a fair job in automatic mode, with only slightly soft results, and with night mode fired up, image detail improves.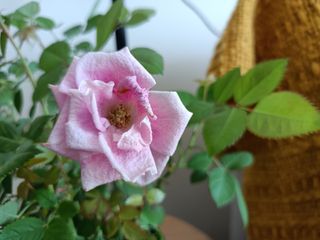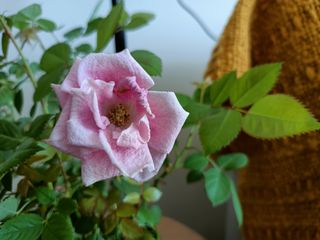 Colour and saturation in photos taken on the phone's camera aren't always the most natural-looking. This is especially true of the out-of-the-box experience, which sees the AI mode fired up. AI mode recognizes subjects and boosts tuning accordingly, turning overcast skies a deep shade of aquamarine, and giving dull flower petals a lift. We would recommend turning it off if you're a fan of tuning your own shots.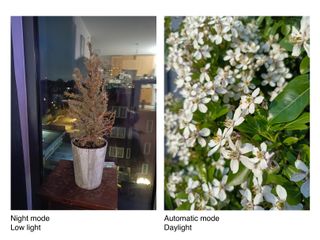 The phone's focus isn't always on the money when the lights dim, or if a subject is heavily backlit. That said, the main camera is quick to focus in well-lit scenes, and reliable across close-up through to distanced photography. There's also a full-resolution mode for higher detail landscapes.
Video is captured at up to Full HD resolution at 30fps on the Realme 8 5G, which sets it behind some 4G competitors which can climb up to 60fps, and even 4K. That said, the phone's footage is steadied well, despite the lack of OIS.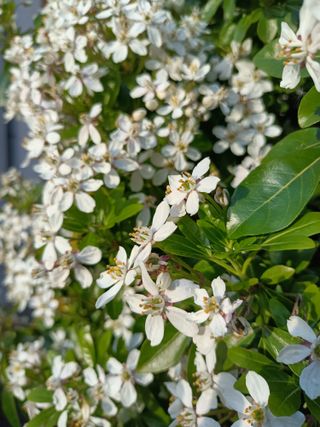 Realme 8 5G: Additional specs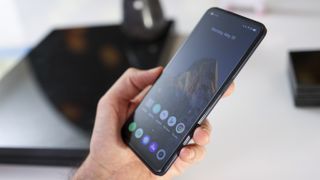 Powered by a MediaTek Dimensity 700 5G Processor paired with up to 8GB RAM, the Realme 8 5G is perfectly suited to streaming videos for hours, and 2D or basic 3D gaming. It runs Android 11 with Realme's interface over the top, so offers plenty of app support, matched with some thoughtful enhancements, such as a Sidebar for quick access shortcuts.
With Either 64GB or 128GB storage, as well as microSD card support that can bump that number up by an extra 1TB, you won't have to worry about space on the Realme 8 5G. You also won't need to worry about running out of battery, with the phone's huge 5000mAh massive battery easily lasting a day with 5G blazing. With 18W Quick Charge tech, it takes a little over an hour to power up, but if you're a light to moderate user, you might be able to eke out two, or even three days of use out of a single charge with 5G deactivated.
Realme 8 5G: Verdict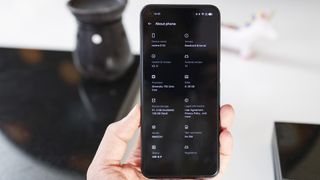 The Realme 8 5G's saving grace is that 48MP main camera. The fact the phone's one main camera covers a host of photography bases means that where it counts, the phone delivers the imaging goods. We would have loved to have seen an ultra-wide camera, and the macro camera might as well not be there it's so mediocre. That said, for anyone after a simple, budget-friendly, 5G point and shoot, the Realme 8 5G is it.
With download speeds of 170-180Mbps in our testing, reliably good performance throughout our time with the phone from that MediaTek chipset, and the two-day battery life, it's easy to see what the Realme 8 5G does well. Launching at just £179 ($250) on a launch promotion at Amazon UK from 20 May, with a £199 RRP ($280), the Realme 8 5G's price argues away many of its shortcomings, and makes it a best-in-class 5G phone, even if its camera falls short of some 4G competition.
Read more:
• Best camera phone in 2021
• Best budget camera phones
• Best iPhone for photography
• Best burner phone
• Best 5G phone
• Best phablets
• Best flip phones
• Best phablets