Replacing the Panasonic G6, the G7 sits beneath the Panasonic GH4 in the company's line-up of compact system cameras. It has the same 16MP sensor as the GX7, with the processor from the GH4.
A key feature of the G7 is that it's possible to shoot 8MP images at 30fps (frames per second) using one of the three 4K photo modes in any exposure mode.
Build & handling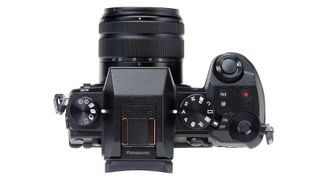 If you're used to handling cameras such as the Fujifilm X-T10 or Olympus OM-D E-M10, the G7 is going to seem quite unsubstantial by comparison, but the controls are arranged well, and the electronic viewfinder and vari-angle screen are very good.
Panasonic makes it easy to extract the 8MP images from 4K footage in-camera. In review mode, hitting the 'up' navigation key reveals all the shots in the sequence, and you then scroll quickly through until you find the most interesting images. Pressing the Set/Menu button gives you the option to save the selected frame as a JPEG. Giving the best of both worlds, the 4K video is saved along with the images.
Specifications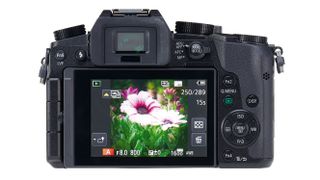 Sensor: 16 million effective pixels Four Thirds type(17.3x13mm) Live MOS
Focal length conversion (crop factor): 2x
Memory: SD/SDHC/SDXC
Viewfinder: 2,360k-dot OLED
Max video resolution: 4K (3,840x2,160) at 30p 100Mbps
ISO range: 200-25,600, expandable to ISO 100-25,600
Autofocus points: 49
Max burst rate: 8fps in S-AF at full resolution
Screen: Vari-angle touch-sensitive three-inch LCD with 1,040,000 dots
Shutter speeds: 30-1/4,000 sec with mechanical shutter, plus bulb or 1–1/32,000 with electronic shutter
Weight: 520g (body only)
Dimensions: 125x86x77mm
Power supply: Rechargeable lithium-ion battery
Performance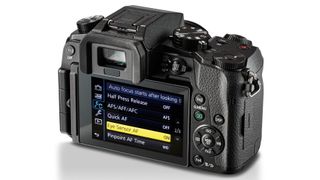 The G7 produces high-quality images, and noise is controlled well up to about ISO 6,400. Some ISO 12,800 images may make good A3 prints, but others are best kept to A4 or smaller, and I would avoid using the top (ISO 25,600) setting where possible.
The G7's Tracking AF system doesn't respond quickly enough for fast-moving subjects, but if you keep the active AF point (or area) over the subject in 1-Area or Custom Multi mode with Continuous AF mode selected, in decent light it usually gets it sharp and keeps it in focus.
In 4K photo mode the AF system isn't really fast enough to shoot subjects that move quickly towards or away from the camera. It's ideal, however, for shooting action that takes place in one location.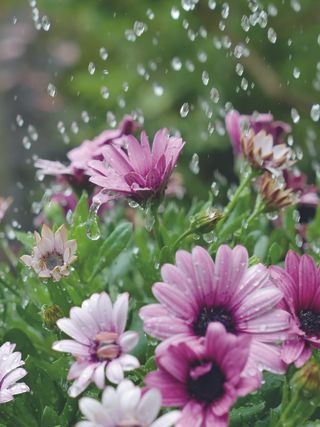 Lab results
For our lab data comparison we compared the G7 to three of its contemporaries: the Olympus OM-D E-M10, the Sony A6000, and the Fujifilm X-T10.
We test resolution using Imatest charts and software, and dynamic range and signal to noise ratio with DxO Analyzer.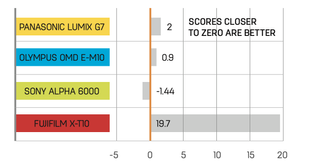 Color error:
In its default settings, the G7 delivers accurate images with a little extra saturation.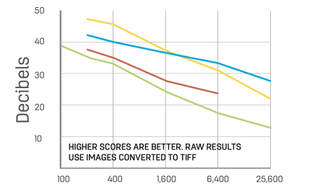 Raw signal-to-noise ratio:
The G7 puts in an impressive performance, especially at lower sensitivity settings, indicating that noise is controlled very well and images have good detail.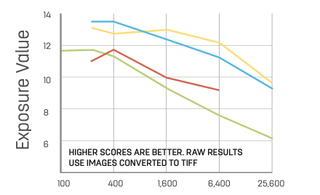 Raw dynamic range:
Up to ISO 6400, the G7 has a wide dynamic range, indicating that images have a wide range of tones, and that they withstand a reasonable degree of manipulation.
Verdict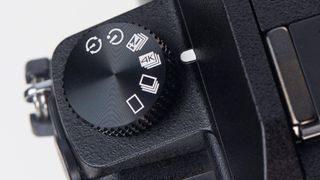 The Panasonic is a good camera that produces high-quality images. It has a well-rounded feature set, with key features including a vari-angle touchscreen, Wi-Fi and an excellent viewfinder. It also showcases the ability to extract 8MP still images from 4K video, introducing a range of creative and fun possibilities.
• Should I buy a Panasonic G7?
• Best cheap mirrorless cameras
• Best Panasonic cameras
• Best Micro Four Thirds lenses