In a world when photography gear is assessed in terms of the highest resolution cameras, and the best mirrorless cameras are producing 40 frames a second, electronic viewfinders (EVFs) seem the obvious choice. They produce millions of dots to provide bright observations in even the dimmest of light, and allow overlaid info, so why do I still prefer the old, trusted technology of the "dated" optical viewfinder?
Some will say I'm stuck in the past with my rangefinder camera and CCD sensor. I do admit is very old tech by today's modern standards, but with every camera (and I try and use even some of the best mirrorless cameras), while I can't argue with their specs and photography capabilities, I still hate using their EVFs!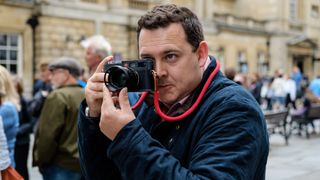 I'm a self-taught photographer, whose career luckily took off in professional sports photography, and every single camera that I used day-in, day-out of my professional career was a DSLR that was equipped with an optical viewfinder. It might sound like I'm just holding on to the past, but I strongly believe there is still a place for optical viewfinders in the modern world of mirrorless photography, and it's not that I've had a poor experience with cheaper mirrorless kit either...
My first experience with an electronic viewfinder was with the Hasselblad X1D 50C – a camera at the time that cost over $7,000 / £5,700 / AU$11,000. It was the first time Hasselblad had entered the mirrorless market and while the camera as a whole was amazing, the EVF was atrocious. It wasn't very bright, the image kept wobbling, and subjects in the distance made the whole experience rather underwhelming – not great when the camera cost more than your car!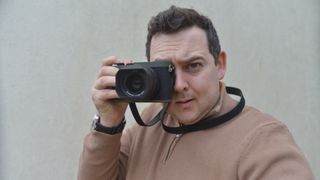 Fast forward a few years and various cameras, such as the Leica Q2 Reporter or the Leica SL2-S, again both very high-end cameras that both had very high-resolution EVFs and guess what? I really did not like using them. The cameras were great, but the EVFs just did not do it for me. I noticed screen wobble, review delays (lag), and just strange blown-out highlights.
The closest I have gotten to enjoying an EVF was, strangely, with a camera I never thought I would enjoy at all – the Olympus OM-D E-M1X, a Micro Four Thirds camera produced for professional sports photographers. Though I did really enjoy using that camera, there were still slight issues with the EVF that put me off buying one and going to a mirrorless system.
You see, with an optical viewfinder or rangefinder camera for that matter, what you see is what you get. If you can't see your compensation, then it's probably too dark anyway. You have no strange refresh rates, no blown-out highlights, and – best of all – no image shake or wobble in the background when composing.
All these points make an optical viewfinder a true dream to use in any situation, and while I admit it isn't fun having to clean them off when you're taking pictures in the rain, or shooting at night and can't really see your frame lines or composition, but what they are is reliable 100 percent of the time – what you see is what you get, a thousand times over, and that is why I'm sticking with optical viewfinders.
Check our guide to the best Leica cameras, or why not go all the way and look for the best film cameras?