Imagine being able to share the precise location of a photogenic spot using just three ordinary words rather than having to tap out unmemorable and easy-to-mistype GPS co-ordinates.
That's the beauty of the what3words location reference system, which is starting to gain traction in the photography community.
As genius as GPS is, strings of numbers, symbols and letters won't make you many friends among folk who don't orienteer, sail boats, pilot planes or who are just math-blind.
what3words is a clever alternative based on dividing the world into a grid of 57 trillion squares each of 3 square meters (32 sq ft), and then assigning each square a random combination of three words.
So everywhere on Planet Earth, from deserts to densely populated cities, now has its own unique three-word address.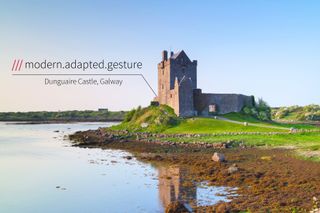 And crucially, adjacent grid squares will never have a similar name: table.chair.damp is in Connecticut, US, for example, but table.chair.lamp is in Bundeena, Australia.
The most photographed place in the US is San Francisco's Golden Gate Bridge. A good spot to shoot it from is soaked.formed.snows – that's Golden Gate Bridge View, to the north of the city, to you and me.
And if you were photographing the sunrise at last week's summer solstice at Stonehenge – an ancient location in the UK – then you may well have passed through trifling.branch.fresh. Yes, really.
How to use what3words location references
Try it out – you can generate some what3words location references via its website, or download the free app from Apple's App Store or Google play. Use your device's location services to zoom in and locate a particular square.
The use of words rather than numbers makes communicating location references easier – especially via voice command, making what3words super-useful for couriers, taxi drivers, emergency services and more.
Automotive manufacturers Ford and Mercedes-Benz have been early adopters of what3words, as has leading satellite navigation brand TomTom, so now it's possible to navigate to somewhere off the beaten track by speaking three words to your car rather than trying to enter clunky co-ordinates using a touchscreen.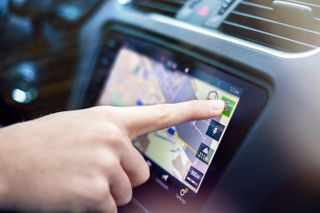 A word of caution to photographers, though. Don't use random photography terms in succession out loud while the navigation unit is accepting audio instructions, as "photo.glass.shutter" will redirect you to a residential address in Cottonwood, Idaho, while "flash.camera.frame" is a built-up area in the Wirral, north-west England.
What are the benefits of what3words for photographers?
The system does have clear benefits for photography. As long as their cameras are logging GPS co-ordinates, landscape photographers can share hard-found, out-of-the-way locations in a memorable way (assuming they actually want to reveal them) or call in the emergency services to an exact location in the event of an accident.
The what3words app doesn't need cellular data services to generate a location reference; a clever algorithm means the whole database takes up just 20MB, so it can fit on even the most clogged-up smartphone.
Some photographers have started tagging their images on social media with what3words locations: one of these is Conor MacNeill on Twitter.
How to use what3words in Lightroom
Even though the what3words app can work offline, what makes the process seamless is being able to add the references while processing your images in Adobe Lightroom. To do that, you'll need Jeffrey Friedl's Geoencoding plug-in, which has functionality for what3words baked in.
To try it out, we applied the plug-in to this shot of the Household Cavalry after the recent Trooping of the Colour parade in London.
It's as easy as opening Plug-in Extras, selecting 'Get what3words for location' and the code will then be displayed over the image. (If you want to see this on the what3words webpage, just select the next option in the drop-down list.)
My location on the sidewalk of Hyde Park's South Carriage Drive was given as "same.limit.quench". Quite.
The randomness of the what3words combinations certainly makes them easy to remember – good luck with committing the GPS co-ordinates to memory.
The Geoencoding plug-in for Lightroom is available as a a six-week trial version which you can unlock with a $0.01 donation – or more, at your own discretion – via PayPal). It instals via Lightroom's Plug-in Manager.
Now everywhere in the world has a three-word address that's easy to circulate. Just be careful who you share it with…
Read more:
Locations for photographers:
the best places for photography around the world