This week has been a real potpourri of news in the camera world. As usual we've got lots of leaks and rumors about new and upcoming kit, including a very exciting patent from Canon about a new teleconverter / lens combo.
Apple also looks to be joining the revolution with a triple-camera array on the upcoming iPhone 11. Could it regain its crown as the king of camera phones, now that Huawei has been banished from the kingdom?
Speaking of crowns, we also have two members of photographic royalty in the news this week: The Duchess of Cambridge and Magnum Photos' Martin Parr…

1) Canon's switchable 1.4x / 2x teleconverter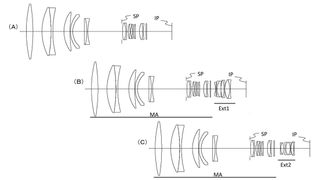 Canon has developed an intriguing new switchable teleconverter, which can toggle between 1.4x and 2x magnification without unmounting the body or master lens.
Destined for the RF mount (due to the back focus distance that makes it too tight a squeeze for EF), it's possible that this will be the supposed "new and unique feature" for the rumored 300mm f/2.8L lens.
That would give you an RF 300mm lens that becomes a 420mm lens with one flick of a switch, and a 600mm lens with another flick. Which would just so happen to be perfect for pros shooting the Tokyo Olympics next year…
Read more: Canon switchable teleconverter goes from 1.4x to 2x – will feature in the RF 300mm?

2) Fujifilm X-Pro3 will have tilting screen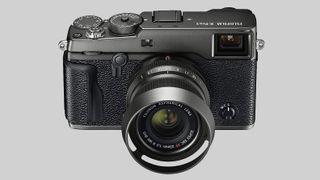 We're big fans of the Fujifilm X-Pro2, and we've been eagerly awaiting the X-Pro3 – which, according to reports we've covered previously, looks due to arrive later this year.
The latest rumor, though, is that the camera will feature a tilting touchscreen – which would be quite a departure for Fujifilm's design ethos when it comes to its rangefinder cameras, but definitely a welcome one.
On top of that, word is that the X-Pro3 will release in either September or October, meaning that we might just have found the first thing to put on our Christmas list.
Read more: Fujifilm X-Pro3 to feature a tilt screen and debut in September / October?

3) Martin Parr takes over Digital Camera mag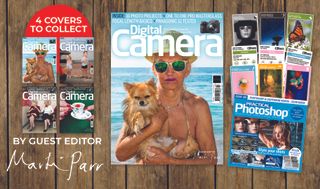 Iconic Magnum Photos impresario Martin Parr takes over the new issue of Digital Camera magazine, serving as guest editor to present a special issue with a focus on street photography.
The issue will offer some highlights from 'The Art of Street Photography' – the debut course from new online learning portal, Magnum Learn. Inside, Martin takes us behind the scenes of some of his favorite images in his Beach Therapy book, and interviews emerging art photographer Robin Friend about the intriguing landscapes featured in Robin's Bastard Countryside book.
To commemorate the occasion, there will be four limited edition alternate covers of the magazine featuring some of Parr's iconic images. A must for any Magnum fan!
Read more: Martin Parr guest edits Digital Camera street photography special!

4) Canon user Kate Middleton becomes RPS Patron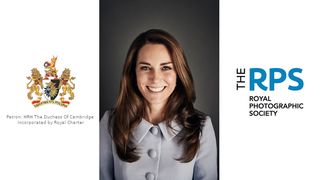 The Royal Photographic Society has enjoyed royal patronage dating back to 1853, and the reign of Queen Victoria.
Now The Duchess of Cambridge, Kate Middleton, has become the new Patron if the RPS, succeeding Her Majesty The Queen whose patronage began in 1952.
While patronages tend to be more ceremonial than anything, Kate is a passionate photographer who made headlines when her photographs of Borneo and her Royal Princes were published – all of which were shot on her Canon PowerShot and EOS 5D cameras.
Read more: Canon user Kate Middleton becomes new patron of the Royal Photographic Society

5) iPhone 11 will feature triple-camera array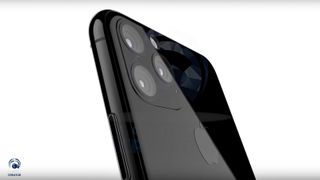 Having lost so much ground in recent years to the Huaweis and Googles and Samsungs of this world, Apple needs to do something exciting if its camera phones are to claw things back.
According to the latest information from industry insider Ming-Chi Kuo, the company looks to be doing just that: the iPhone 11 will arrive in a trio of options, with a pair of premium models boasting a triple-camera array.
The direct successors to the iPhone XS and XS Max will feature a dedicated primary, telephoto and ultra-wide camera, retaining the all-screen front design with a notch for the selfie camera.
Read more: Premium iPhone 11 will feature a triple-camera array (report)

Our latest buying guides:
The best tripod in 2019: take sharper shots with the right base
The best point and shoot cameras in 2019: easy cameras that give great results
The best tablets for photo editing and photographers in 2019