Discover how to master street photography and get an exclusive insight of the work of top UK photographer Martin Parr in Digital Camera's July 2019 issue – plus get 12 free gifts including 30 texture screen effects for Photoshop.
Digital Camera magazine has partnered with legendary agency Magnum Photos to offer some highlights from 'The Art of Street Photography', the debut course from new online learning portal Magnum Learn.
And there's more from Magnum Photos in the issue, as Magnum stalwart and internationally renowned documentary photographer Martin Parr is the July issue's guest editor. We've marked this occasion by producing four separate covers, using some of his most iconic images.
Inside, Martin takes us behind the scenes of some of his favourite images in his Beach Therapy book, and interviews emerging art photographer Robin Friend about the intriguing landscapes featured in Robin's Bastard Countryside book.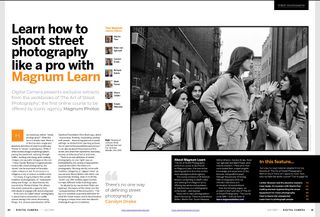 Elsewhere in the issue, join leading pro Neil Burnell on a butterflies shoot in One to One and get inspired by 10 amazing all-new projects in Photo Active. And see what happened when we set a pair of readers loose on a desolate day on Dartmoor, for our Shootout photo challenge.
For the technically minded, it's the turn of focal length to be deconstructed in Camera College, plus you'll also find hints, tips and technique assessments aplenty in Photo Answers.
Image editing fans will definitely find plenty of interest in our Practical Photoshop section. We reveal how to get the most from Lightroom Classic's new Texture tool, four ways to easily add mood to landscapes, and tips for mastering the Split Toning panel in Photoshop.
Other highlights in Digital Camera's July issue
July's camera kit reviews lead on two hot new models from Panasonic. First up, it's the turn of the affordable but capable full-frame mirrorless Lumix S1, before we put the stills and vlogging-friendly Micro Four Thirds mirrorless Lumix G90 through its paces.
Lens-wise, we look at the Nikkor 24-70mm f/2.8 S, the first pro-spec standard telephoto for Nikon's Z system, plus we test six fun effects lenses from the likes of Lensbaby and Lomography. And with the summer holidays looming, why not choose a travel tripod from our group test – eight top models come under scrutiny.
Other highlights in Digital Camera's July 2019 issue include 77 minutes of video tutorials, 30 texture screen effects and a 148-page camera gear ebook.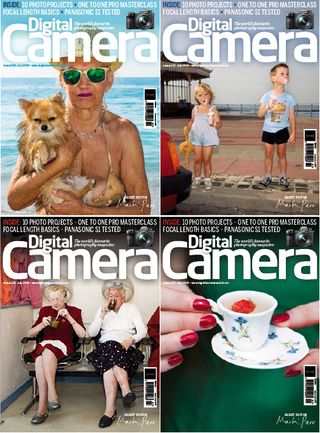 The July 2019 issue of Digital Camera comes with these fabulous free gifts
9 all-new photo tips cards covering landscapes, nature, macro… and more!
Video disc featuring 77 minutes of Photoshop and Lightroom video training
30 texture screen effects for Photoshop
148-page Camera Shopper ebook packed full of buying advice
Subscribe now
Every issue of Digital Camera magazine is packed with tips, techniques, pro advice, reviews, news and inspiration. To make sure of your copy every month, subscribe at our online shop from just £12.50!
You can buy limited back issues of Digital Camera magazine in print at our MyFavouriteMagazines secure store.
Alternatively, there are a number of different digital options available, including:
• Apple app (for iPad or iPhone)
• Zinio app (multi-platform app for desktop or smartphone)
• Google Play (for Android devices)
• Readly (digital magazine subscription service)