WD (Western Digital) has announced the launch of Elements SE SSD: a new range of portable SSDs designed to offer SSD speed at a more accessible price.
Traditionally if you've been looking for the best portable hard drive, you've has the choice between exactly that: a portable hard drive, or alternatively, a portable SSD. The decision usually depends on how much money you have to spend, as SSDs cost significantly more per gigabyte of storage than slower mechanical hard drives, especially if you're after a capacity larger than 1 terabyte.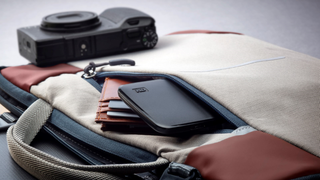 WD is trying to change this with the release of its WD Elements SE SSD range. Aimed at photographers, videographers and creatives who want fast portable storage without spending a fortune, the Elements SE starts offers a respectable 400MB/s max read speed and capacities up to 2TB, while being priced lower than any previous WD portable SSD of equivalent capacity.
The tiny 64.5mm x 64.5mm x 8.72mm form factor ensures go-anywhere portability, and the Elements SE is even rated to withstand a drop from up to 2 meters, adding extra peace of mind that quality hasn't been cut to save money.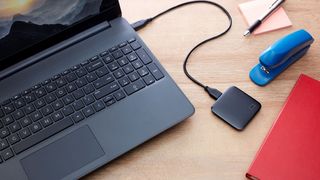 Choose from 480GB, 1TB or 2TB capacities, priced at £74.99, £106.99 and £207.99 respectively. US pricing and availability is yet to be announced, but judging by the UK pricing, you can expect the Elements SE SSD to me marginally cheaper than WD's existing My Passport SSDs of equivalent capacity.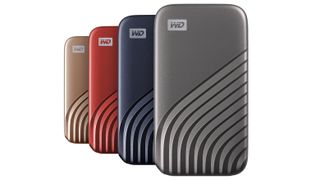 And this is a problem for the Elements SE SSD. With the My Passport SSD now readily available at similar prices to the Elements SE SSD range, while also offering noticeably faster transfer speeds of up to 1050MB/s read and 1000MB/s write, as well as capacities up to 4TB, the Elements SE SSD range will have to get even cheaper to really justify its existence in this crowded market.