The Canon EOS R5 has been garlanded in praise since launching in July, but its cutting-edge video capabilities do come at a price… after 20 minutes of recording uncropped 4K 60p, 4K 120p and 8K 30p video, the screen displays 'Overheated! Shutting down' and recording stops.
And while this doesn't endear the R5 to professional video shooters, it's then two hours before the camera can be used to record video again. Much has been posted online as to whether the camera actually overheats, or if the 20-minute timing restriction is just an artificial software limit but YouTuber DIY Perks takes a deep dive into the camera – and comes up with some potential fixes. In a 20-minute video (via Canon Rumors) DIY Perks presenter Matt performs a teardown on an R5 and measures the camera's heat footprint with a thermal camera.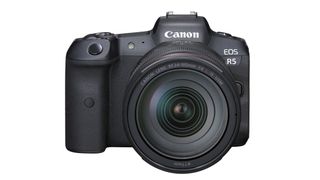 Getting 180F/82C in the area surrounding the processor, he notes that the transfer of heat away from the processor and towards the camera's rear casing has to pass a metal plate and above that, a printed circuit board.
He decides to try out some potential remedies: for the first modification, he installs a water cooling solution; then he makes a custom copper heatsink; and finally, he fits an external active fan.
The video is a great watch, but if you haven't got time to view it in full, then read on for the key takeaways…
The water-cooled modification still produced the overheating warning at 20 minutes, with the camera running firmware v1.0.0. But when the firmware was updated to v1.1.11, the camera recorded for an indefinite period (over four hours).
Next, a copper heatsink for the processor and surrounding areas plus some thermal paste saw the camera record 39 minutes of 8K video with firmware v1.1.11 – an increase of 43%.
And significantly, the camera was able to start shooting 8K video again (for 30 minutes this time) after a break of just five minutes… rather than the two-hour lock-out reported on an unmodified R5.
For the final solution, the copper heatsink was retained in the camera and an active fan was attached to the rear casing to dissipate the warm air. This was the most effective of the three fixes, with the camera being able to record unlimited 8K video in an ambient room temperature of 73F/23C.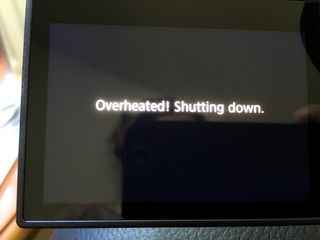 So some great work here from DIY Perks – it seems that the R5 does need a physical cooling solution to get the most of its awesome video capabilities, but stills shooters may have baulked at any extra bulk and weight if they were unlikely to ever record video.
But as we reported a few months ago, Canon may have already taken steps to address the issue. A patent filing from October 2019 reveals that the manufacturer has designed an RF mount adapter that effectively acts as a fan-driven cooling chamber, to remove excess heat from the interior and image sensor.
Read more:
Canon EOS R5 review
Canon EOS R6 review
Canon EOS R5 vs R6: what are the differences and which is right for you