Lomography has announced the latest camera in its growing range of Simple Use Reloadable film cameras – the LomoChrome Turquoise.
The Simple Use range is an ideal camera for beginners. As the same suggests it is simple to pick up and use, meaning that anybody can get in on the joy of film photography with no experience or skill required – which is why Lomography features in our recommendations for the best single-use cameras.
However, what separates Lomography's Simple Use Reloadable cameras apart from other single-use cameras is they are not designed to be disposable; they can be reloaded and reused over and over again, with Lomography's (or other brands') range of 35mm film.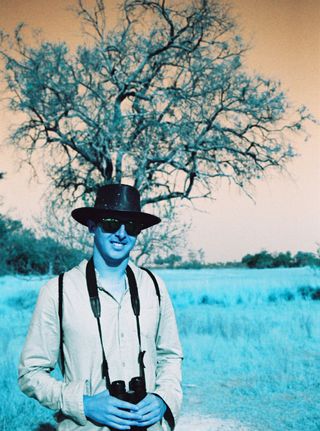 As we're passionate about sustainably and the environment here at DWC, it is great to see manufacturers finding new alternatives to the waste associated with disposable cameras.
Lomography films are known for their playfulness, often not depicting reality exactly how it is; film like LomoChrome Purple offers intense purple hues, and LomoChrome Metropolis has muted colors, with bright pops of color, perfect for unique street photography. These cameras and films are meant for having fun with, and the LomoChrome Turquoise shares this ethos.
The Simple Use camera comes preloaded with Lomography's LomoChrome Turquoise film, which offers wild color shifts from reality, with skin tones highlighted in bright blues, skies glowing orange, and other warm golden orange-tinted gradients throughout the image.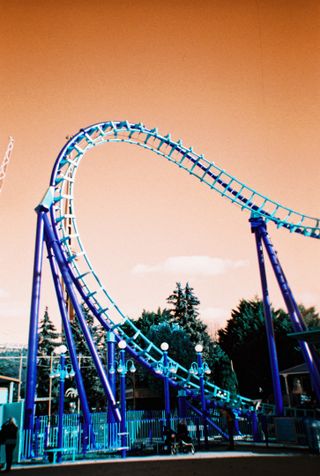 The camera has a built-in flash for low-light photography, and the flash has three optional vivid-colored gel filters that give a few new creative options to play with when shooting.
The cameras are very light and portable, with a solid plastic build, you don't have to worry about your precious camera getting damaged – Simple Use Reloadable cameras are ready to be thrown into a bag or coat pocket.
LomoChrome Turquoise film is available in 35mm single, 35mm triple, and 120mm single roll packs, or in the new Simple Use Reloadable Film Camera and will cost around $24.90 / £22.90 (Australian pricing TBC).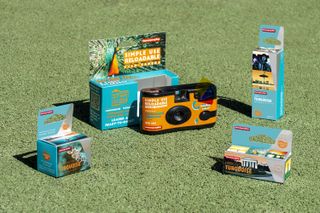 You can find out more about film photography in our guides to the best Lomography cameras, the best 35mm films, and the best film cameras.