You'd be forgiven for thinking that new DSLR cameras and lenses had slipped into oblivion, now permanently consigned to the history books thanks to the total domination of mirrorless models in the interchangeable lens market. But while the likes of Canon and Nikon may no longer be producing new DSLR cameras or lenses, we can at least rely on Pentax to keep the old flame burning. Earlier in the year it gave us the 'new' KF (exactly how much was really new is a point of contention), and now it looks like Pentax may be about to follow this up with the launch of two new DSLR lenses.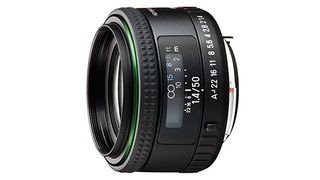 According to digicame-info and Pentaxrumors.com, the lenses will be the HD PENTAX-FA 50mm f/1.4 and the HD PENTAX-FA 50mm f/1.4 Classic. Very little additional detail has been revealed, but the two lenses appear to have the same core construction, just housed in different barrel designs. The regular lens has the same exterior design as most other current HD/SMC Pentax optics, with a signature green ring.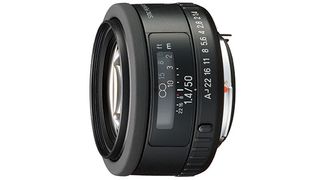 The 'Classic' variant has a more streamlined look, with a smooth focus ring and a different typeface used for its markings. At first glance the styling ironically looks more modern than classic, but the design actually emulates the look of the SMC Pentax-FA 50mm f/1.4 – a lens that dates back to circa 1991. Both lenses have an aperture range of f/1.4 to f/22, a metal mounting plate, and a proper mechanical focus scale to assist manual and zone focusing.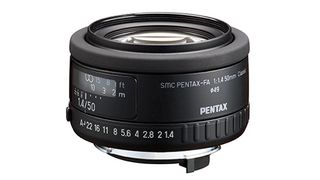 According to the rumor, both lenses are scheduled for release on June 9th, with the standard lens priced at 54,800 yen including tax (approx. $349.95), while the Classic version is said to cost 59,800 yen.
Read more:
• The best Pentax cameras
• The best Pentax lenses
• Pentax KF review
• Ricoh executives think mirrorless photographers will soon return to DSLRs