Pan-tilt-zoom (PTZ) cameras are all the rage right now, offering new ways to film smoothly and from challenging angles without having to manually move the camera around or operate it by hand. There are already a number of best PTZ camera options on the market, but Sony is expanding its lineup.
Sony has already released one of the most exciting PTZ cameras yet to market with the Sony FR7, launched last year as Sony's first E Mount PTZ camera in their cinema lineup.
Sony is at ISE 2023 announcing that it is expanding its lineup of PTZ cameras with the addition of two 4K models – the SRG-A40 and SRG-A12. These latest PTZ cameras come with built-in AI analytics to make the cameras as simple and automated to use as possible, with the PTZ cameras able to automatically frame and track subjects as they move around.
The headline features of these two new Sony PTZ cameras are their auto framing and tracking technologies with AI analytics. The automatic framing can be selected from a number of options, from close-up, waist-up, or full body, with the camera, automatically recognizing and tracking the subject, using both skeleton tracking and facial recognition that works even with masks on. The cameras will compensate for zoom and movement to ensure the desired framing remains throughout.
The cameras feature a PTZ motion sync feature enabling smooth yet quick PTZ camera movements, with a full reach of a ±170° pan/tilt angle range. A pre-set recall feature allows cameras to quickly return to up to 256 user-programmed preset angles so key moments are not missed. With the Freeze Picture preset, the cameras can also output continuous still images at the same time as 4K video.
Both the new PTZ cameras use a 1/2.5-type Sony Exmor R CMOS sensor, capable of recording in 4K 30p and 1080p HD at 60p, with a high sensitivity for good performance with vivid color and less noise in low light conditions. The cameras have a day and night mode for better detail in highlights and shadows based on lighting conditions.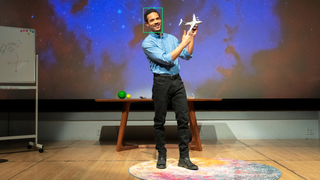 The SRG-A40 also includes an optical zoom from 20x in 4K recording and 30x in HD recording, And the SRG-A12 can reach a 12x optical zoom. Sony has included what it calls Clear Zoom technology, doubling the maximum digital zoom of the SRG-A40 to a 40x zoom (4K) and the SRG-A12 to a 24x digital zoom.
The new models offer a number of connections including 3G-SDI, HDMI, and IP connectivity, or can be controlled remotely through VISCA/VISCA over IP, using a single network cable for power, output, and control. They also include Power over Ethernet Plus Plus (PoE++), support for Real Time Streaming Protocol (RTSP) for remote viewing, and Security Reliable Transport (SRT) protocol enables secure and stable video streaming.
Designed for live events, education, corporate and broadcast applications, the cameras are designed for ease of use for users of different experience levels and feature a way to duplicate camera settings from camera to camera for uniformity in captured footage.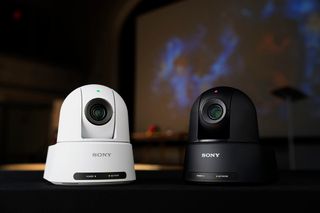 The SRG-A40 and SRG-A12 are expected to be available in summer 2023, with a guide price of ~$5300/£4300 and ~$4400/£3600 respectively, and will come with a ceiling mounting plate. The cameras also come in both black and white to suit shooting locations.
If you are in the area, you can check out the camera's debut at the ISE trade show at Sony's booth in Hall 3, booth 3E400. If you can't make it in person, find more information about the latest two PTZ cameras on Sony's website, or find out more about Sony at ISE 2023 where you can also register to attend for free.
You can read more about the best PTZ cameras currently available in our buying guide. These are the best Sony cameras.