The new issue of Digital Photographer is out now!
Subscribe today to get DP delivered to your door and device.
This month we have another amazing issue for you, packed full of pro techniques, advice, and insight.
Shoot the golden hours!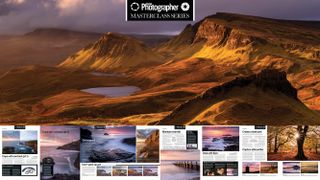 As photographers, we are addicted to golden light. Landscape shooters, in particular, are devoted to shooting in the golden hours of sunrise and sunset, for the beautifully soft and warm light these times provide. Dawn and dusk are not without their challenges, however, and it is critical you know how to manage direct sunlight with a low angle and strong colour. Armed with the ability to control extreme exposure differences using filters, compose for maximum impact, and work with extreme colour saturation, you will be able to create incredible images of any location. Don't miss this masterclass from renowned photographer and photography author, Ross Hoddinott.
Master modern weddings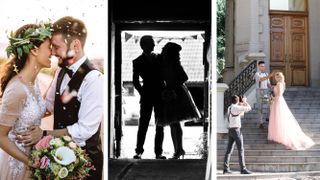 If you have a serious-looking camera, the chances are someone will ask you to shoot their wedding, at some stage in your career. Taking on a wedding shoot is not to be done lightly, however. There's a lot to organize and even more that can go wrong. As a wedding photographer, you need to be able to think on your feet and work quickly, which is a special skill. As wedding season approaches, now is the perfect time to read our feature on capturing modern weddings. With help from pro photographer, Steve Jones, we take you behind the scenes to examine a wedding shooter's normal day, the gear you need to use, how to plan for any situation, and how to place yourself to capture the essence of the happy couple's special day.
Mission impossible: shoot amazing macro images with unreal depth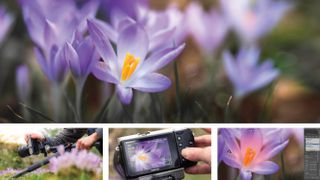 Macro photography can reveal some fascinating detail in your subject. A macro lens gives us a glimpse into another, hidden world. However, there are times when you want to capture lots of detail, making full use of the pixels on your camera's sensor, while also showing more of the subject's environment. In our Creative Project this month, the magazine's editor, Peter shows how a special technique can be used to reveal amazing texture, while also introducing stunning background bokeh, for a medium-format look.
Creative Engine: super cars, super shots!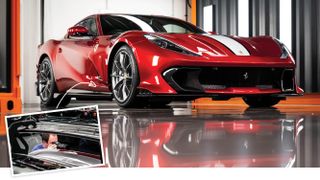 Save money: affordable APS-C lenses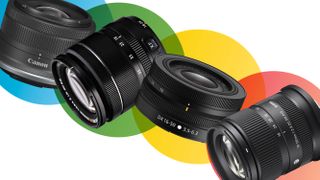 Get your copy of DP Issue 266 today!
Get a digital copy instantly on your digital device
Where to find Digital Photographer
Plus we've got the usual tutorials, interviews, insight and opinion, from a range of experienced pro photographers from across the industry.
Don't miss out on all of this essential professional-level advice. Get your copy of Digital Photographer now.
Why not Subscribe for a print copy or you can read us on your mobile device with a digital subscription.
You can get your copy of Digital Photographer in stores - but if you can't get out, then order a copy direct from us, either in print or digital form.
For printed back issues go to Magazines Direct
For digital editions of the magazine, you have a variety of options available:
Apple app (for iPhone and iPad)
PocketMags app (multi-platform app for Android and other devices)
Zinio app (multi-platform app for desktop and smartphone)
Readly (all-you-can-eat digital magazine subscription service)
Connect with us
Find us on Facebook and Twitter and subscribe to Digital Photographer, to ensure you never miss an issue!
Digital Photographer on Facebook
Digital Photographer on Instagram
Digital Photographer on Twitter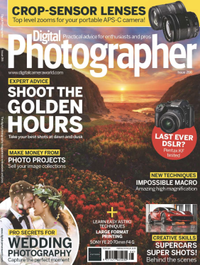 Digital Photographer is a monthly magazine, and the kitbag essential for pros, enthusiasts and amateurs alike!
Inside, you'll find practical guides, shooting tips and techniques from working photographers, plus all the latest industry news.
Read more:
Essential exposure technique: settings for seamless backgrounds
Photo therapy: the art of patience - why it's worth waiting!
Adapt and conquer! Learn to use lens adaptors the right way
Lighthouse photography: learn to compose images of very tall subjects