The secret is out! The next cosplay event organized by Secret Con for cosplayers and photographers has been confirmed for Saturday 12 March, at Gloucester Prison.
Secret Con is a unique collaborative event organizer and company founded by both photographers and members of the cosplay community. These events are the only UK-based conventions to focus solely on cosplay, photography and videography in a collaboration whereby attendees are encouraged to shoot at unique locations.
The new events company Secret Con Ltd began its first successful trial in October last year, taking place at Gloucester Prison, UK, and featured a day full of shooting, photographer talks, learning new skills and valuable networking opportunities for all.
• Read more: Best lens for portraits
Not your usual cosplay convention, Secret Con won't be full of movie memorabilia or gadgets and collectibles to purchase. Events are run by cosplayers and photographers for just that! You can expect a unique cosplay photography event, with experienced staff on board to guide you through the day and be on hand for assistance with direction, lighting, how to pose in confidence or to get the most out of your props. The location site for the upcoming event spans 4 acres and features a helicopter, prison van, creepy dentist chair, medical rooms and padded cells.
The company reassure that there will be no elitism tolerated, people from all experience levels, backgrounds, shapes and sizes are welcome to attend the con regardless of experience levels. If you're new to the world of cosplay, shooting cosplay photography, or whether your costumes are bought, found, or gifted from fairies is irrelevant. The aim of the day is to learn new skills and have fun.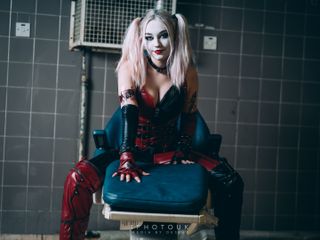 Speaking to the team of four behind Secret Con, they shared that "We're looking to announce our next event later in the year which will be at a different location and venue in the UK. We're always happy to look into recommended venues and try to look for different or unique features. We usually do not announce the venue before ticket purchase... but rather give away clues, and snapshots of the venue so people get a feel for it, whist still airing the mystery."
The event team work on an application-only process for attendees who want to participate, and do not release tickets to the general public. "[This is] so we can monitor the capacity of our events which can range from anywhere between 100 - 500 attendees venue depending, and it also allows us to control the cosplayer to photographer ratio so everyone can get the most from the day."
Applications are now open for cosplayers, photographers & videographers whom are selected to serve their time and capture their art in a truly unique venue that offer lots of different opportunities to grab those amazing shots! Check out the gallery on the Secret Con website to see some fantastic images from last year's event held at Gloucester Prison, some serious Arkham Asylum vibes were created.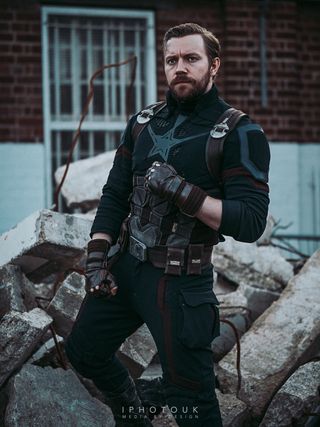 Important note: due to the nature of the location and event, applicants will need to be over the age of 18. There are limited places at this event, meaning general entry to 'spectators' will not be permitted and an application followed by invitation is required to participate.
Head over to the Secret Con website now to fill out an application form before the event reaches maximum capacity! The organizers will contact you with a ticket purchase link once you have been accepted and offered a place. It feels almost as exciting as receiving a Hogwarts letter.
Read more:
Best cameras for Instagram
Best professional cameras
Best camera for beginners
Best Star Wars Photographers
8 Marvel movies shot on Canon cameras