Ricoh has issued a warning to GR III owners against the use of third-party accessories, stating they could damage the camera.
A large accessory market has built up around the Ricoh GR III, and it's now possible to equip the camera with a whole range of accessories from third party manufacturers. Most seem to have little chance of damaging the camera, but Ricoh says otherwise.
We were initially sceptical that this may simply have been an attempt to scare people away from third party accessories and consequently steer consumers towards genuine - and much pricier - Ricoh alternatives, but there are some compelling reasons listed: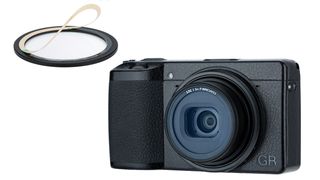 It's possible to attach a UV filter to the front of the lens, but as the front of the lens barrel has no filter thread or other mechanical means of attaching a filter, such aftermarket filters rely on double-sided adhesive to attach the filter to the lens. Ricoh points out that, should the adhesive be strong enough, the plastic trim on the front of the lens could be inadvertently ripped off when you try to remove the filter. Ricoh also points out that if the filter is too heavy, this could also cause the lens's front trim to detach from the lens barrel, though this seems unlikely given filters for the GR III typically only weigh around 60g.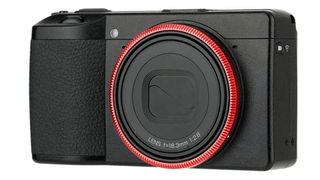 Another lens-based accessory that could be cause for concern are aftermarket lens rings. You can personalise the zoom ring around the front edge of the lens with different colored rings, or special adapter rings for mounting conversion lenses. Ricoh claims that non-original lens rings may not fit correctly, and forcing one into place could damage the contact points, causing the camera's focal length to switch back and forth between 35mm and 50mm.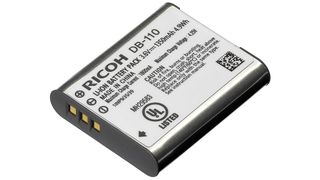 The other potential problems Ricoh lists could be caused by third party accessories are both power related. It points out that non-original batteries could "cause the contacts of the battery compartment to sink and cause poor contact, making it impossible to use the original batteries. Sometimes it can also cause the motherboard to fail to work properly." Both issues seems unlikely to us, assuming the battery in question is from a reputable aftermarket brand.
Finally, while the GR III can be charged using a USB power bank, Ricoh recommends against the use of low-quality, fast-charging power banks, as it states these may prevent the camera starting normally, or could even burn out that camera's motherboard.
If any damage to the camera is incurred as a result of using aftermarket accessories, Ricoh points out this would invalidate your camera's warranty and any repair costs would therefore be chargeable to the owner.
Of course there's always a degree of risk when using aftermarket products with your camera, but given that genuine accessories can be considerably more expensive, we've got nothing against trying well-rated third-party alternatives.
Read more: