Details have become available of a new Ricoh patent for a pair of lenses, including a 23mm and 28mm, both of which will have a maximum aperture of f/2.8. The lenses are to be compatible with the APS-C sensor format and will be put to use on a compact camera. This raises the question of what this camera model will be, although there is speculation that it will be the next iteration of the GR line of premium compacts.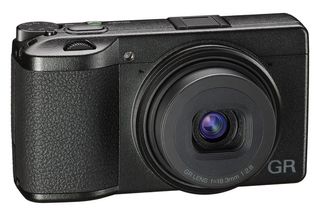 This is a reasonable suggestion, since that range is known for it's bright, fixed focal length lenses, however 23mm and 28mm might be a little tight when considering angle of view. The Ricoh GR III features an 18.3mm f/2.8 lens, which translates to a roughly 28mm lens in 35mm film terms. The focal lengths laid out in the patent relate to actual focal length, so when taking the APS-C crop factor into account (1.5x) the resulting settings of 34.5 (let's say 35mm) and 42mm are a bit long for a GR IV.
There are few details at the moment but this latest patent at least shows there is an active road map for future Ricoh products.
Read more
14 street photography tips to use in the city with your camera
The best camera straps in 2020: the best straps for your DSLR or mirrorless camera