If you're the lucky owner of a PS5, you may have seen the PlayStation 5 HD Camera but you may not know what it does. So, why do you need a PS5 Camera?
First things first, the PlayStation 5 HD Camera is the only native PS5 camera for the console – at the moment, there no alternative options available from third parties. And while you can plug in and use the existing PS4 camera with an adapter, it only features 720p resolution (which hardly seems befitting a 4K console) and it doesn't have all the tricks of the new PS5 version.
• Read more: Best camera for streaming
So, what exactly does the PlayStation 5 HD Camera actually do? As you may well have guessed, in basic terms it's a webcam that connects to your PlayStation 5 – but it's so much more than that.
Sony's new console is, once again, tailor-made for live streaming, with a dedicated 'create' button on the DualSense control pad. Press this button and you can start recording or streaming video – and the PS5 Camera integrates with the console to offer picture-in-picture broadcasting to enable you to present content on your preferred platform, such as Twitch and YouTube.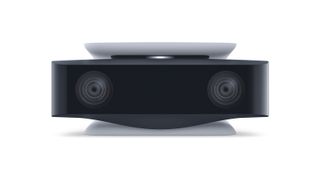 Even better, the camera possesses built-in background removal tools. So in addition to adding yourself your playthroughs and gameplay videos, you can crop your background or even remove it entirely automatically if using a green screen – giving you the same kinds of funky backgrounds that we've all been using on Zoom calls the past few months.
The PlayStation 5 HD Camera possesses stereo wide-angle lenses and can capture in up to 1080p – which may seem strange, given that the PS5 is such a 4K-focused console, but for picture-in-picture broadcasts it's obviously more than sufficient.
It should be noted that the PS5 Camera isn't compatible with PlayStation VR (so you'll have to use your old camera), but otherwise it's an essential peripheral if you're into streaming your gameplay.
PlayStation 5 consoles – live deals
Finding a PlayStation 5 console can still be a challenge, so here's a live feed of availability for both the PS5 and PS5 Digital Edition. If you see one in stock, we recommend jumping on it right away!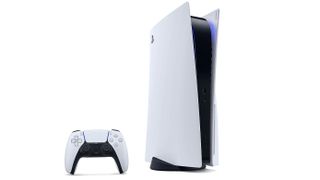 Read more:
14 best photography video games
10 best games for virtual photographers
Virtual Photography: taking photos in videogames is imaging's next evolution
Landscape photographer explores the rise of in-game photography
Best streaming services