Panasonic has announced a new firmware update that will enhance the usability and performance of the Lumix S5 II and S5 II X.
The new firmware update will give a boost to the performance capabilities of the Lumix S5 II and S5 II X, adding to their already impressive features. Panasonic continues its philosophy of continuous improvement through the 'implementation of future-ready firmware solutions for its mirrorless cameras to deliver innovation and value for its customers'. This is always a sign of a camera manufacturer that cares for existing users, adding new features to firmware updates shows respect and consideration rather than saving it for a newer model.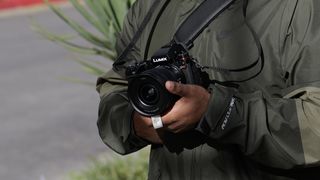 According to the company, the new update – S5II Firmware Version 2.2 / S5IIX Firmware Version 1.3 – will implement the following upgrades:
"AF-Point Scope function
AF-Point Scope function to magnify the focus position during AF has been added.
High Resolution Mode
The shutter speed at high-resolution mode can now be set to max. 8-second with the long exposure noise reduction applied. Thanks to the image stabilizer, [Handheld High-Res] mode has been added to enable recording pictures with higher resolution even without using a tripod.
Improved MF Assist
It is now possible to magnify the full-screen mode display in MF Assist up to approx. 20x allowing more precise MF."
Significant upgrades that will provide improvements to both usability and performance. Improved focusing will always be a welcome update to any camera, and this update will now enable more precise manual focusing through greater magnification, and the ability to magnify using a scope function whilst using Auto Focus.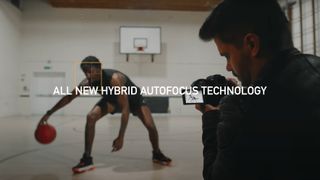 The high-resolution mode update will also be of great benefit on those occasions when a tripod may not be feasible. It will improve the resolution whilst recording pictures handheld, coupled with the cameras in body stabilization it intends to make recording much smoother.
The Lumix S5 II and S5 II X were already on our list of best mirrorless cameras, and best hybrid cameras, and the added upgrades will cement that for the foreseeable future.
The firmware update will be available on October 24 2023 and will be a free download. The best thing about a firmware update like this is that you get to enjoy a new camera without paying for one!