Treat yourself to a rare photo print from over 100 leading international photographers – the Magnum Square Sale is back, until the end of this week. Works include prints by some of the world's most famous photographers - including Steve McCurry, Elliott Erwitt, Don McCullin, Martin Parr and Eve Arnold.
For five days only, you can buy a signed, estate-stamped, museum-quality 6x6-inch print from the Magnum Photos Shop for $100.
With its values of uncompromising excellence and independence, legendary photo agency Magnum Photos has shaped photographic practice since its founding in 1947.
For this latest Square Print Sale, it has partnered with Aperture, the world's leading not-for-profit photographic publisher.
Which prints are available in this sale?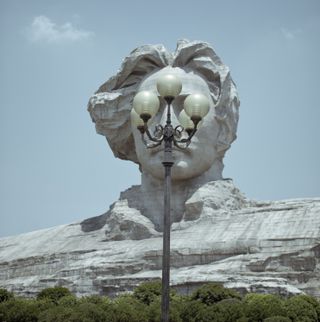 The theme of this latest sale is titled 'Hidden', and explores the idea of what the photographer sees that is otherwise hidden. Click here to see all the images in the sale.
And there's a literal meaning, too, with some previously overlooked images from archives appearing in the 'Hidden' sale, including an unseen portrait of Muhammad Ali from Thomas Hoepker and the Inge Morath Estate, for example.
Elsewhere in the sale catalogue, other images actively obscure or conceal, for example an anonymous protester in Don McCullin's photograph 'Protester, Cuban Missile Crisis', or the identity of a masked rebel in Nicaragua photographed by Susan Meiselas.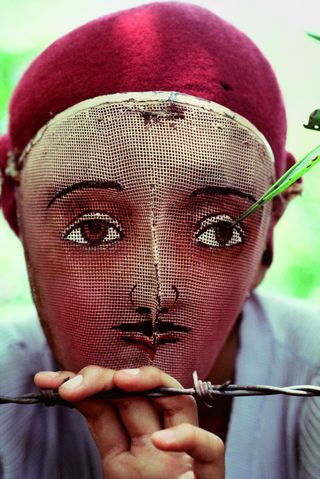 And, as seen in the images by Philippe Halsman, Steve McCurry and Stephen Shore, photographers play with unexpected angles in order to make us look at things in a different way.
Or they reflect on the allure of what they cannot see, like light emanating from behind a garage door in this image by Todd Hido.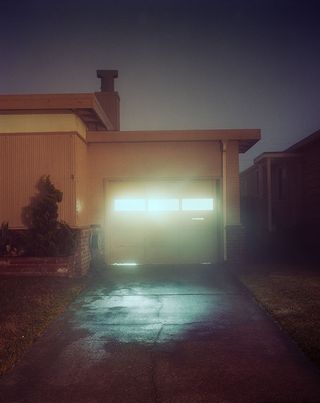 Aperture photographers feature in the sale for the third time
Magnum Photos and Aperture have a long, shared history, spanning many collaborations on publications and events through the decades.
Here, for the third time, Magnum Photos has invited a roster of artists published by Aperture to participate in the Square Print Sale alongside Magnum's own photographers.
The resulting curation is a celebration of the diversity of practices within photography, offering a plethora of unique interpretations of the common theme.
"Since its beginnings, photography has functioned in part as a vehicle for showing what is neither accessible nor visible to the majority of us, as well as shedding light on the things around us that are otherwise overlooked," says Magnum.
"From remote societies to elite fraternities, isolated places to objects so common we don't stop to look at them, photographs reveals hidden things, places and lives."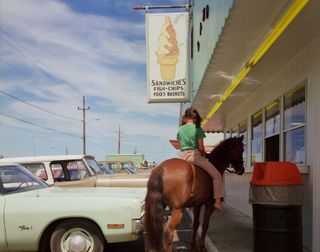 Essential info about this Square Print Sale
'Hidden', the Magnum Square Print Sale in partnership with Aperture, runs from today until midnight on 1 November 2019.
Signed and estate-stamped, museum quality, 6x6-inch prints from over 100 artists will be available for $100, for 5 days only.
To get yours while you have the chance, visit the Magnum Photos Shop.
Read more
The 50 best photographers ever