For five days only, over 100 square prints by the world's leading photographic artists – including Elliott Erwitt, Steve McCurry and Martin Parr – will be available to buy from Magnum Photos.
Each museum-quality print, measuring 6x6 inch, is signed or estate stamped – and will be on sale for jsut $100 each. This Square Print Sale is a fundraiser for the photo foundation Aperture's not-for-profit work.
The prints are currently being exhibited at the Aperture Gallery in New York, in a special exhibition hosted by Airbnb Magazine for the duration of the sale.
6 of the famous prints on sale...
Steve McCurry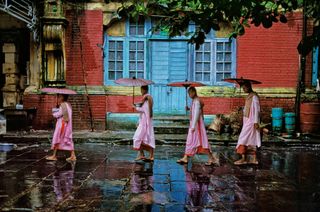 Carolyn Drake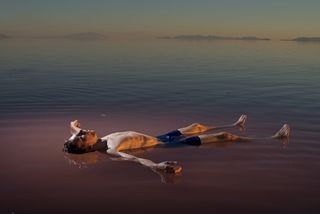 Joel Meyerowitz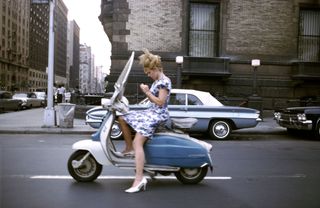 Martin Parr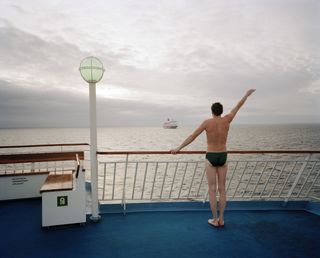 David Hurn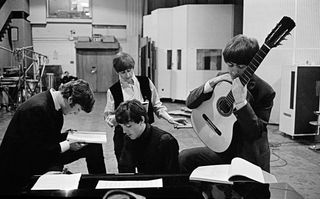 Robert Capa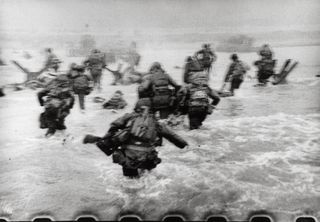 What is the print sale about?
'Crossings' is the name of this Square Print Sale, which is being presented by Magnum Photos and Aperture Foundation.
The two organisations already have a long-standing history, and they've collaborated on publications and events through the decades.
There's many shared themes in the selection of 100 images, including selfhood and identity, and wider topics such as migration.
'Crossings' asks questions about the human ability to move, transform and build connections.
Who are the two organisations?
Magnum Photos is a photo agency that was founded in Paris in 1947 as an artists' co-operative by four pioneering photographers, Henri Cartier-Bresson, Robert Capa, David "Chim" Seymour, and George Rodger.
Aperture is the world's leading not-for-profit photography publisher. Founded in 1952 by photographers and writers including Minor White, Dorothea Lange, Ansel Adams, and Beaumont Newhall to serve as "common ground for the advancement of photography."
Print sale details
'Crossings' Magnum's Square Print Sale in Partnership with Aperture runs from 9am EST Monday 29 October until midnight EST Friday 2 November 2018.
Signed and estate stamped, museum quality, 6x6" prints from over 100 artists will exceptionally be available for $100, for 5 days only, from shop.magnumphotos.com
Read more:
The 50 best photographers ever
100 best photography quotes from famous photographers