Canon has officially confirmed that the Canon EOS R1 is in development – and that it "will be our most premium model."
The news comes as little surprise, as it has been rumored virtually since the launch of the original Canon EOS R that an EOS R1 was on the way. However, this statement is the first time that Canon has said, on the record, that the R1 is being developed.
It also confirms that, in the manufacturer's mind, the Canon EOS R3 can lay effective claim to the title of 'flagship camera' for the moment, given that it supersedes the previous flagship, the Canon EOS-1D X Mark III.
However, there is no doubt that the Canon EOS R1 will be the company's undisputed flagship camera when it launches.
The statement was made by Go Tokura, general manager of Canon's Imaging Division, during an interview with Photo Trend. When directly asked by the outlet what Canon's current flagship camera is, he responded: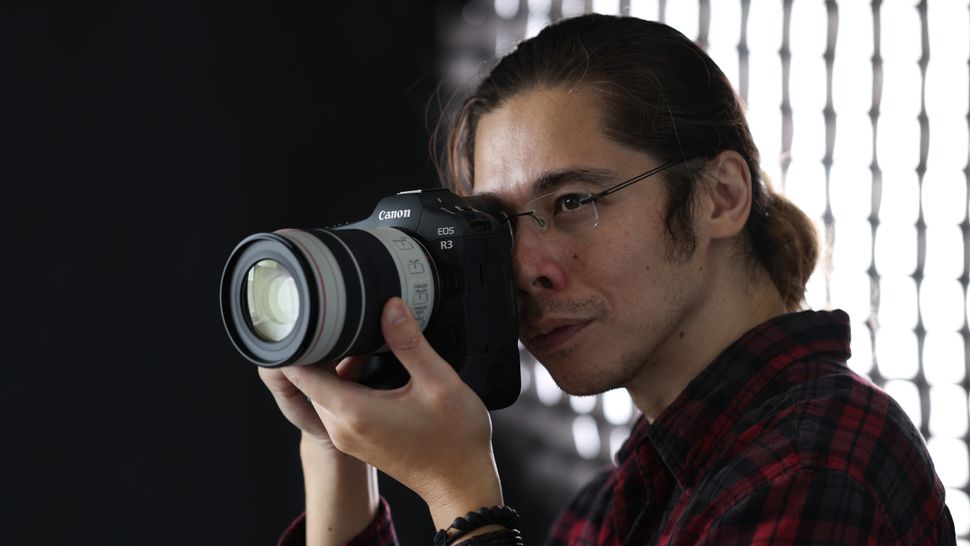 "If you look at our portfolio, obviously our highest-end case is the EOS R3. I think we can say that it is our flagship product. But if you look at the EOS-1D, and compare it to the EOS R3, you know it's worthy of the 'flagship' designation because it's equivalent in terms of Canon's advanced features.
"So, of course, the EOS R3 could already claim the flagship title, but there's a reason we named it '3'… And you can expect there to be a '1', which is currently being worked on and will be our most premium model. So that's the kind of interpretation you can do (laughs). I had never mentioned it so clearly before, so that's probably how you can interpret it!"
Obviously, the 1-series has always been Canon's flagship camera line. With the R3, Canon was resurrecting a pro-tier product line (which hadn't been seen since the SLR days) that was a step above the 5-series but a step below the 1.
So it was clear from the get-go that, while the EOS R3 was a pro-grade product, it was never intended to be the flagship. And now that Tokura has confirmed as much, all we need to do now is wait for the R1 to appear – and all signs point to an early 2024 announcement, with a launch in time for the 2024 Olympic Games.
If this article was of interest, you might like to check out our full Canon EOS R3 review. There's also our guide to the best professional cameras, where you'll find pro-grade flagships from all the brands, as well as our look at the best Canon cameras.