Samsung Galaxy S23-series users have a new photo enhancement app to play with. Available to download as a beta from the Galaxy Store, the new Galaxy Enhance-X app is designed to make photo enhancement as easy as possible. It uses deep learning and AI algorithms to enable one-touch photo quality enhancement, automatically detecting image quality issues such as noise, blur and soft detail. The app then applies the relevant enhancement algorithms to rectify such flaws.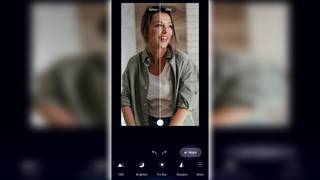 You can leave the whole process completely to the app, by simply tapping the Magic Enhancer button, or there are stepped sliders if you'd prefer to take some direct control over the process. Other retouching options within the app include Galaxy Enhance-X HDR. This works by intelligently analyzing highlights, shadows, plus overall brightness and contrast in order to expand an image's dynamic range without losing quality.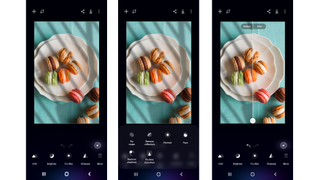 Plenty of third-party apps can do HDR though, but the Galaxy Enhance-X app does have some more impressive tricks up its sleeve. There's a shadow removal tool that can detect distracting shadows in an image and automatically remove them, and in a similar theme is the Moiré removal tool. This can be used to eliminate the prominent banding often present in photos taken of a computer or TV screen - useful if you need to grab a screenshot of such a display, but can't access the device itself.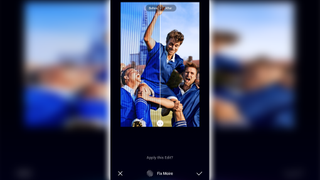 Lastly, those clever AI algorithms can also upscale low resolution images by up to 4x. This function has been designed with low-res social media snaps in mind, so will only upsize a photo with a resolution less than 1 megapixel.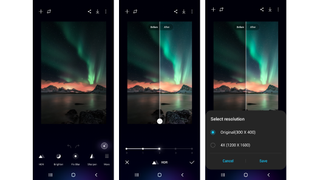 Galaxy Enhance-X is currently only available for the Galaxy S23 series, as Samsung states that its complex AI deep learning "requires high-end hardware performance", though support for Galaxy S22 and Galaxy A-series devices is said to be coming soon.
Read more:
The best camera phones
The best burner phones
Which is the best iPhone for photography?
The best TikTok lights
Best camera for TikTok