ASUS has launched what it says is the world's slimmest 13.3-inch OLED laptop. We've got no reason to doubt that claim, as not only is the new Zenbook S 13 OLED (UX5304) incredibly thin at just 1cm, but also OLED laptops are still relatively new and uncommon, with ASUS being the major player in the market. Maybe there are even thinner non-OLED 13.3-inch laptops out there, but there'd likely be fractions of a millimetre difference. For reference, a 13.6-inch M2 MacBook Air may as well be a cinder block, as it's a whole 1.3mm thicker than the ASUS.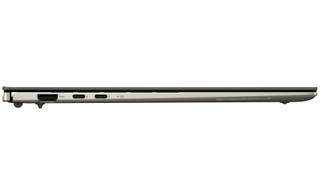 To achieve such a slim, lightweight design, the chassis has been precision CNC machined to best utilize the space inside, while individual circuit boards with fewer layers, a higher wiring density and more transistors result in better performance with less weight in a more compact space. The motherboard has also been engineered to house an additional, ultra-thin fan that increases airflow for better cooling. A magnesium alloy keyboard deck is said to be rigid enough to not require any additional support, while an extremely thin layer of glass covers the touchpad, resulting in a further 25% reduction in thickness in the keyboard deck.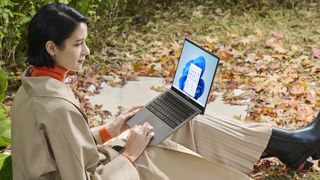 Not only is the Zenbook S 13 OLED super-slim, it's also super light, tipping the scales at just 1kg. Despite the crash diet, somehow ASUS has managed to cram in respectable processing power, as the Zenbook S 13 OLED can be specced with 13th-gen Intel Core i7 processors, up to 32GB of RAM, and up to a 1TB PCIe 4.0 x4 SSD. A 63Wh battery is also incorporated, powering up to 14 hours of video streaming.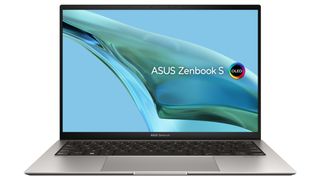 But let's face it, unless you're a neurosurgeon, the odd millimetre here or there isn't exactly going to make or break a laptop: what's really special about the Zenbook S 13 OLED is that OLED display. OLED screen tech is fundamentally different to traditional LCD panels, in that the pixels themselves emit light, rather than requiring an additional backlight to shine through them. This in part explains how OLED laptops can be made so thin, but it also results in superior image quality - great news for color-critical image and video editing. The Zenbook S 13's screen boasts a 2880 x 1800 resolution - super high for a screen this size - along with an excellent 550-nit peak brightness and an equally incredible 100% coverage of the wide-gamut DCI-P3 video color space. No surprise then that the screen gets Dolby Vision certification, Pantone Validated color rendering and VESA DisplayHDR True Black 500 certification.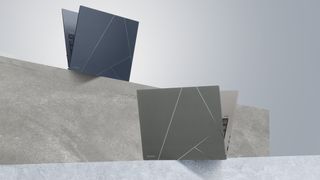 ASUS also says the Zenbook S 13 OLED is the most eco-friendly Zenbook it's ever made, incorporating post-industrial recycled (PIR) magnesium-aluminum alloy in the keyboard cover, chassis and lid. The keycaps and speakers also incorporate post-consumer-recycled (PCR) plastics, while the speakers use ocean-bound plastics. The packaging is 100% recyclable, with reusable and compostable materials, and even the paper packing inserts can be transformed into useful laptop stands.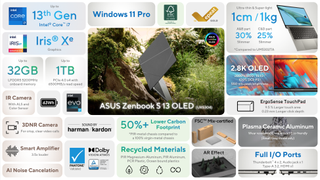 All this size-, weight- and world-saving doesn't come cheap though, as the Zenbook S 13 OLED starts at $1,400/£1,499.99, making it considerably more expensive than some of ASUS's other OLED laptops like its Vivobook OLED offerings. Expect availability in the next couple of months.
Read more:
• The best photo-editing laptops
• The best 2-in-1 laptops
• The best laptop docking stations
• The best laptops for video editing