Blurring the lines between photography and painting is Michael Sidofsky, a full-time travel photographer from Toronto, Canada. In his debut book, Wonder Around Every Corner, he travels the world from Poland and Indonesia to Germany and the USA in search of new angles and imaginative takes of some very familiar sights.
Sidofsky's cinematic edits of romantic cityscapes, colorful skylines and dramatic landscapes are influenced by his grandfather – an avid impressionist painter with an eye for color, composition and storytelling. But of course, his personal style has developed as his knowledge of the editing technique expanded and he gained more confidence in his work.
• Check out the best coffee table books on photography and see which others you should add to your collection!
Having worked as a photographer full-time for six years, gaining more than 600K followers on Instagram, there's no denying that the way Sidofsky sees the world is magical. Whether shooting in the depths of national parks away from people or in busy capitals surrounded by bustle and bustle, there is an underlying element of serenity in all his images that transcends the screen or page you're viewing them on.
Wonder Around Every Corner is a beautifully curated hardback book containing more than 130 images from more than 50 locations, and is now available to buy from Trope Publishing for $50 / £42 (international availability to follow), as well as Amazon US and Amazon UK.
Following its release in September, we wanted to find out a little bit more about the challenges of life as a travel photographer, how long he spends editing his images and what equipment he uses.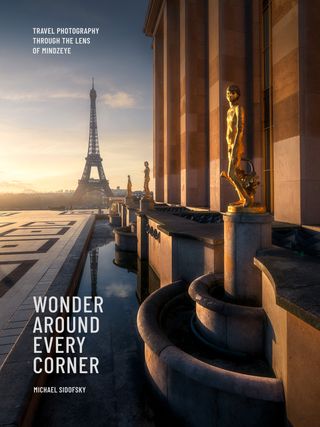 You've had a busy few years travelling the world! Did you have a set plan of where you wanted to visit?
The last few years have been a wild ride! I would say it's a mix. I have always had a "bucket list" of locations where I've wanted to visit but I'm often hired by clients to shoot in places that weren't on my radar. I have to say that I've had some of the best adventures and created a few of my best works in these unexpected locations.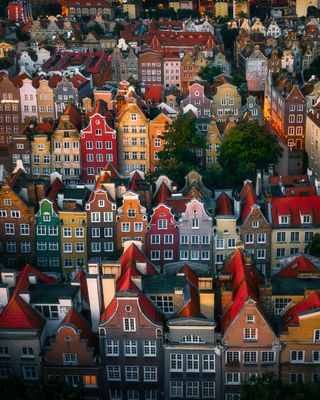 Do you prefer shooting in cities or in nature?
Tough question, I don't think I have a preference. Sometimes my focus is on one and other times the other. I really enjoy shooting cities, streets and nature. I want to capture and experience the beauty of this world and tell my stories everywhere.
Your photos look like stills from a film they're so beautiful! On average how long does it take you to edit an image?

It really depends on the composition and my vision for the edit. I would say anywhere between two hours and a week total.
When did you first realize you could make a living from photography?
Sometime in 2017 I was able to make enough from photography to cover my bills. That's when I went full-time.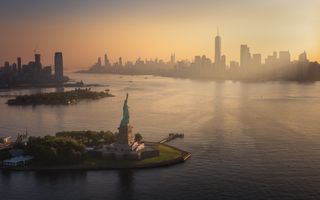 What are the biggest challenges you face as a travel photographer?
Aside from the usual hiccups that accompany travel, I would say it's the random things that prevent me from getting a shot I had in mind. That could be a really bad storm, construction on a street I wanted to shoot, or a trail which leads to a sweeping mountain vista being closed. I have left a few shots on the table from every destination I've visited. In the past this stressed me, but over the years I've come to accept it and understand that some pieces weren't meant to be… yet.
Have you got a favorite image from Wonder Around Every Corner?
Tough question, as each image comes with a story that's personal to me. If I had to choose one it would be The Streets of Chicago. Back in 2016, I spent a day exploring the city. At one point I found myself on a parking garage trying to create a long exposure with the Willis Tower, but couldn't find a composition I really loved. Out of frustration I decided to leave, but on my way out I saw this view over the edge. After processing it, it quickly became my favorite image and was a lesson that the best shot is often behind me.
AI photography or AI art continues to cause a lot of controversy. How important is it to the photographic community that those creators using AI are transparent about it?
I have nothing against AI and will admit that it can create beautiful and impactful images, but at the end of the day they aren't photographs. I believe it can be dangerous if used by journalists to portray events that never happened or by artists to mislead their patrons or fans. I think the most important thing any AI artist should do is be transparent about it.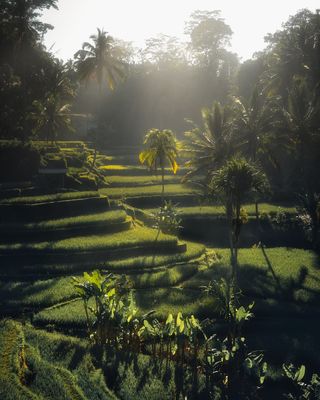 Do you use any of Adobe's new AI tools in your editing workflow and if yes, how have they changed the way you edit?
I'm always a little late to the game when it comes to updating Photoshop, but recently I have used the AI Generative Fill to remove small distracting elements or dust spots from my images – but never to add anything. In the past, I used Content-Aware Fill and the Clone Stamp tool to perform these tasks. The Generative Fill seems to save a little bit of time and the results are often decent.
What's been the proudest moment of your career so far?
Two moments stand out for me. Last year when a campaign I shot for the Swiss tourism board won the Hermes Platinum Award, and earlier this year when I auctioned off one of my pieces at the Sotheby's Contemporary Discoveries Sale.
Have you got plans to publish any more photo books?
My plan at the moment is to create more art and continue building my portfolio. If I can create enough to put together another book, I would be open to it.
Looking back at the start of your journey, if you could give yourself one piece of advice what would it be?
When I first started out, I was concerned about how others felt about my work. Their approval meant everything. That can lead to following trends and losing your voice as an artist. If I could go back in time to tell myself anything it would be to follow your instincts and just create for you.
Check out the best photo editing software including subscription-based services such as Lightroom or one-off purchases such as Photoshop Elements.