Lexar is on somewhat of a roll lately, releasing not one, or two, but three new memory card readers. The latest is the Lexar Professional CFexpress Type B USB 3.1 Reader, which as you may have guessed, is exclusively for CFexpress cards. At just 56.2 x 47.28 x 12.85mm, its neat design is little bigger than a CFexpress card itself, and thanks to a detachable USB-C cable, the reader will easily slip into a jeans pocket or stash in any kit bag.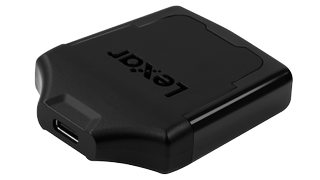 USB 3.1 Gen 2 connectivity ensures a maximum 10Gbit/s transfer rate, with Lexar claiming read/write speeds of up to 1050MB/s - that's quick, though even this fast connection may not be enough to fully exploit the maximum 1750MB/s read speed of Lexar's Professional Type B CFexpress cards. However it's still plenty quick enough to transfer ultra-high res RAW files or 4K video faster than ever. The reader is backward compatible with USB 2.0 if required, and a USB-C to USB-A cable is included for use with older computers.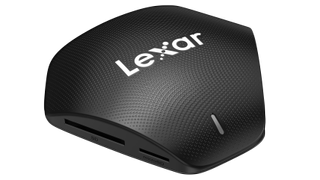 Also new in Lexar's card reader lineup is the Lexar Professional Multi-Card 3-in-1 Reader. This supports SD, microSD and CompactFash cards and is capable of simultaneous file transfer for offloading images from two or three cards at once. USB 3.1 connectivity ensures wide data bandwidth for super-fast read speeds of up to 312MB/s for UHS-II SD cards and 160MB/s with CompactFlash. Included is a USB-C to the standard, rectangular USB Type-A capable, ensuring maximum computer compatibility.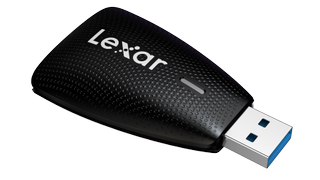 Finally, there's the recently released Compact Multi-Card 2-in-1 Reader. About the size of a USB thumb drive, this cute device plugs straight into your computer, with no cable required. Separate slots for SD and microSD cards allows simultaneous transfer from both, with up to 170MB/s read speed possible thanks to USB 3.1 bandwidth.
Read more:
The best memory card for your camera
SanDisk Extreme Pro CFexpress Type B Card and CFexpress Card Reader review