Winning images from the International Garden Photographer of the Year (IGPOTY) Competition 12 were released only last month, but already the calendar has begun for the next contest.
The IGPOTY calendar begins with the brilliant Black and White Photo Project. The organisers are encouraging photographers to "get creative, explore different botanical shapes and take advantage of the texture, patterns and shapes emphasised by the increased contrast of black and white."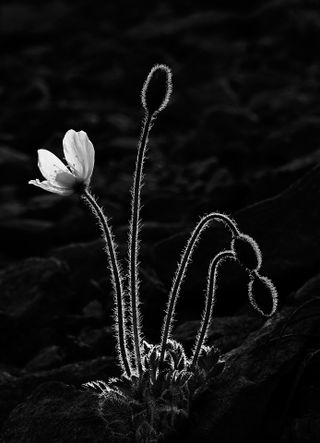 Enter black and white photos by 30 March
The International Garden Photographer of the Year's Black & White Photo Project closes for entries on March 30.
If you're in need of inspiration, you could base your entries on the existing categories such as Trees, Woods & Forests, The Beauty of Plants, Wildlife in the Garden or Wildflower Landscapes.
You can also gleam ideas from winners of previous years.
IGPOTY Manager Curtis McGlinchey interviews last year's Black & White Photo Project winner, Simon Hadleigh-Sparks for some top tips.
1st Place will receive £500, and selected winners will be published in the annual IGPOTY hardback book. They'll also be exhibited at the launch exhibition at Kew Gardens in 2020.
Don't wait until the last minute! Enter the Black & White Photo Project now at igpoty.com/competitions/black-and-white-13