Elinchrom has launched its new Elinchrom ONE portable off-camera flash. The ONE is intended to be a true go-anywhere light source, weighing just 1.5kg / 3.3lb, measuring a similar size to a 70-200mm lens, and featuring extensive weather protection.
A major part of the incredible compactness and low weight is the ONE's internal Li-ion rechargeable battery. This has the capacity for 725 full-power flashes on a single charge and can be recharged from any USB-C power source, eliminating the need for spare batteries or chargers. What's more, with Elinchrom's Active Charging feature, the battery can be charged while the flash head is in use, regardless of the battery's charge level.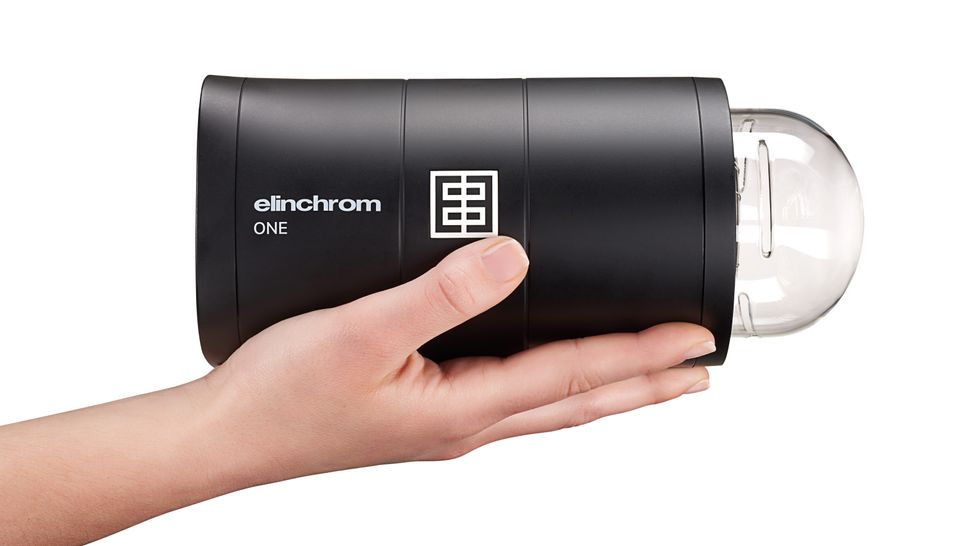 The ONE's flash tube is unconcealed to boost light output and enhance beam spread, and can be fitted with Elinchrom's newly-developed OCF modifier mount, enabling the use of most Profoto OCF light sharpers like spill-kills, barn doors and brollies.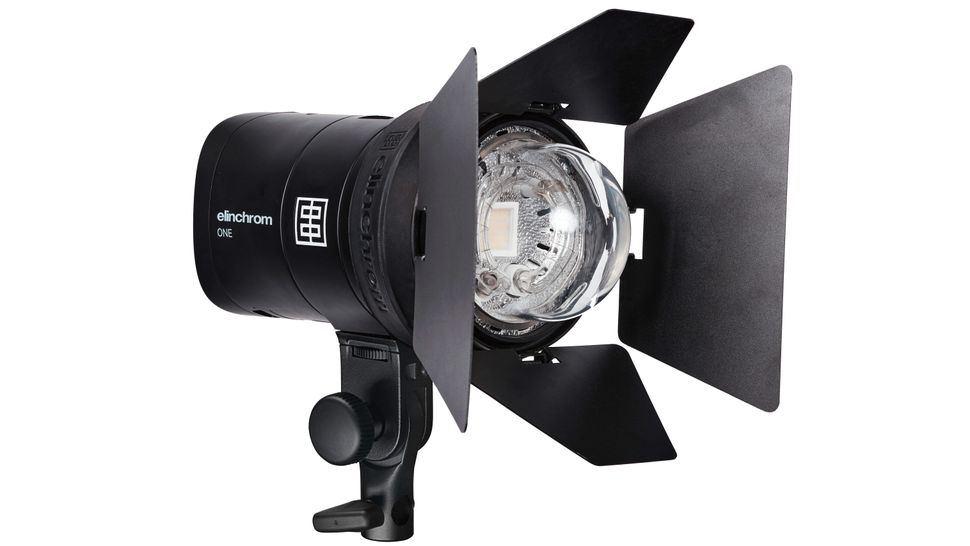 Although max light output is quoted at a relatively low 131 Ws, watt seconds is a measure of power capacity rather than light output. Elinchrom states that actual measured light output from the ONE is equivalent to the illumination from most 200+ Ws flashes. At 1 meter (3.3ft) and 100 ISO, the ONE is rated to achieve f/11.9. With the Diffusion Dome attached, and combined with the HP Reflector, Elinchrom claims the achievable f-stop increases to f/45.2.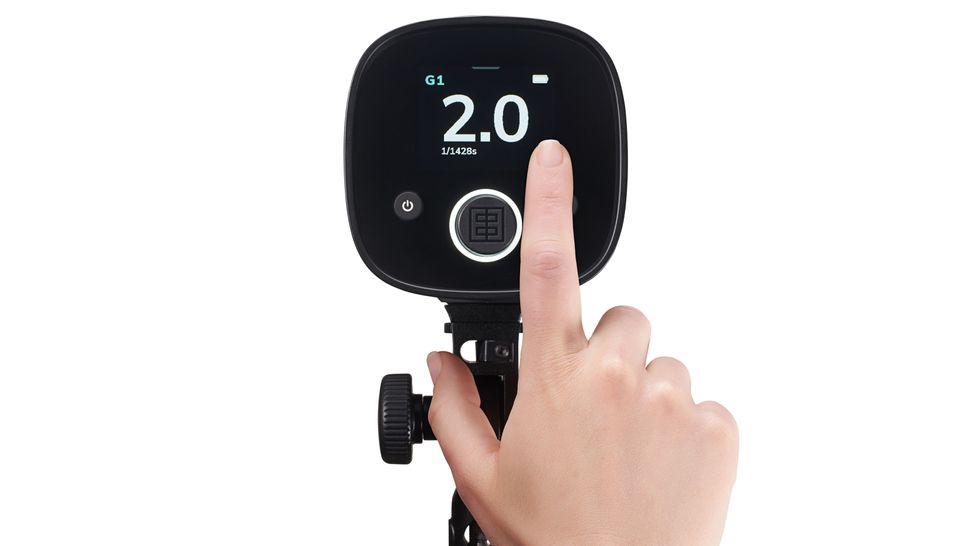 Other noteworthy features include an easy to read touch-screen rear panel and newly-designed menu interface to simplify settings adjustment, while a bi-color LED modelling lamp can output 3000 lumens, with color temperature adjustable between 2700k and 6500k at a CRI of 95.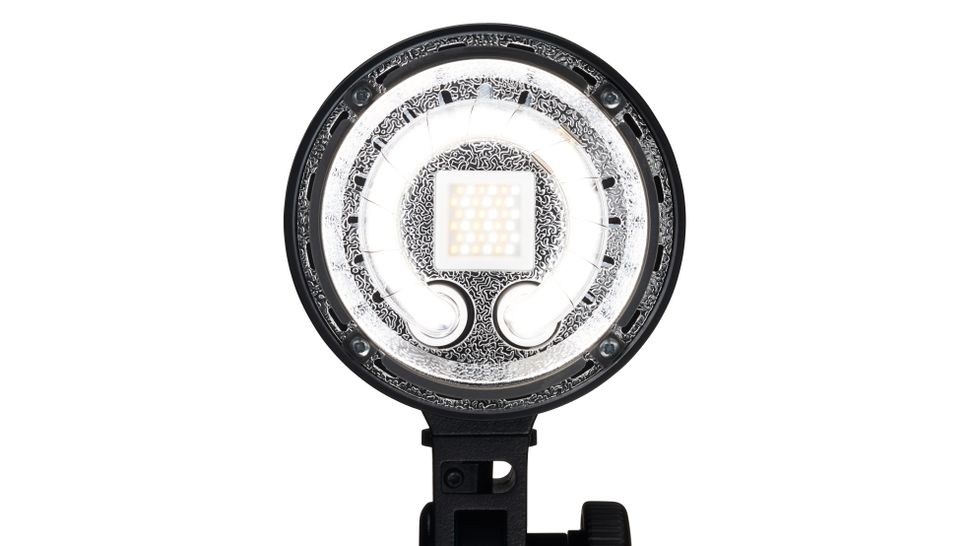 High speed sync of up to 1/8000s is also available to help freeze motion or overpower ambient light, and the ONE incorporates intelligent Pro-Active cooling that learns your shooting style and adapts cooling for maximum effect at minimal noise levels. Even the tilt head is removable, making the ONE more suited to hand-held use.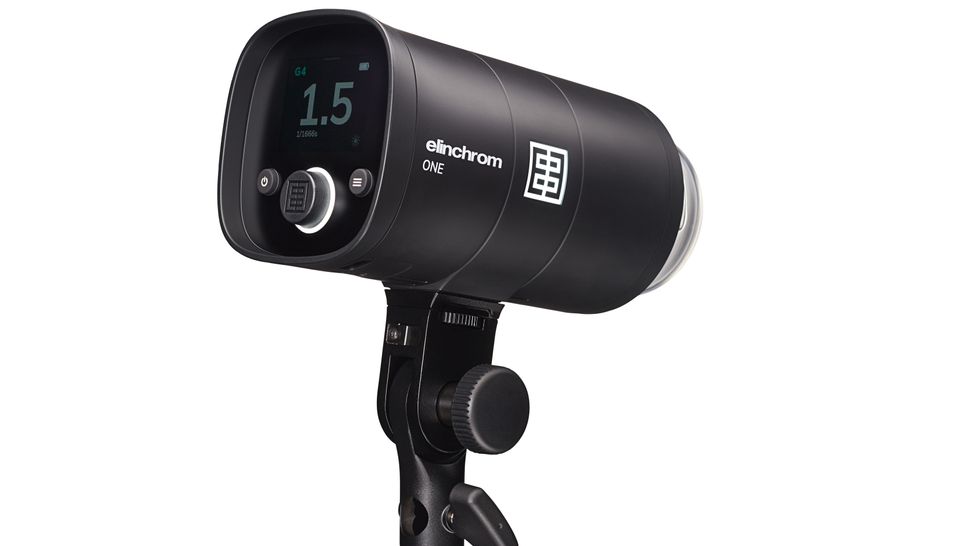 Specifications:
Energy (Ws): 131
F-Stop (1m, 100 ISO, HP Reflector 26 cm (10.2"), max power): 45.2
F-Stop (1m, 100 ISO, OCF Diffusion Dome, max power): 11.9
Power range (F-Stop): 5
Power range (Ws): 7 – 131
Recycling time min/max power: 0.06s / 0.9s
Flash mode: Manual / TTL / HSS (with Transmitter Pro)
Action mode: Faster flash duration over the power range
Flash colour temperature at max power: 5900 K (Action) / 5600 K (HSS)
Flash colour stability over the power range (all modes): ±150 K
Power stability: ±0.5%
Auto power dumping: Adjusts power settings automatically in real time
Input: USB-C
Battery: Li-Ion - Built-in - 41.04Wh
Battery capacity min/max power (LED lamp OFF): 9700 / 725
Battery capacity min/max power (LED lamp ON 100%): 3700 / 550
Charging time (with 65W USB-C Wall Charger): 60 m (80%) – 100 m (100%)
Charging time (with 18W 20000 mAh Power Bank): 80 m (80%) – 135 m (100%)
LED modeling lamp power: 20W / equivalent to 120W / 3000 lm / CRI 95
LED modeling lamp color temperature: Presets from 2700 K to 6500 K
LED run time (LED only, min/max power): 10 hours / 90 minutes
Dimensions (with Diffusion Dome and tilt head): 23 x 16.5 x 10.5cm / 9 x 6.5 x 4.1"
Dimensions (without Diffusion Dome and tilt head): 22.5 x 10 x 10 cm / 8.5 x 3.9 x 3.9"
Weight (with/without tilt head): 1.5 kg – 3.3 lbs / 1.3 kg – 2.9 lbs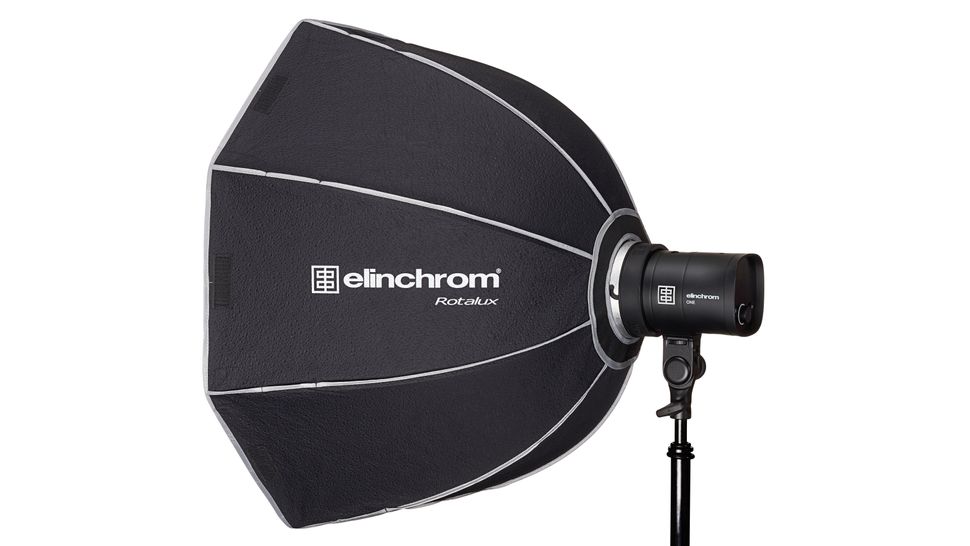 Pricing and availability:
The Elinchrom ONE will be available late August in single or dual flash kits, costing $949/£799 and $1,988/£1599 respectively. Optional accessories include an Elinchrom 20000mAh 18w USB-C power bank, wall charger, custom-fit backpack, plus various OCF flash modifiers.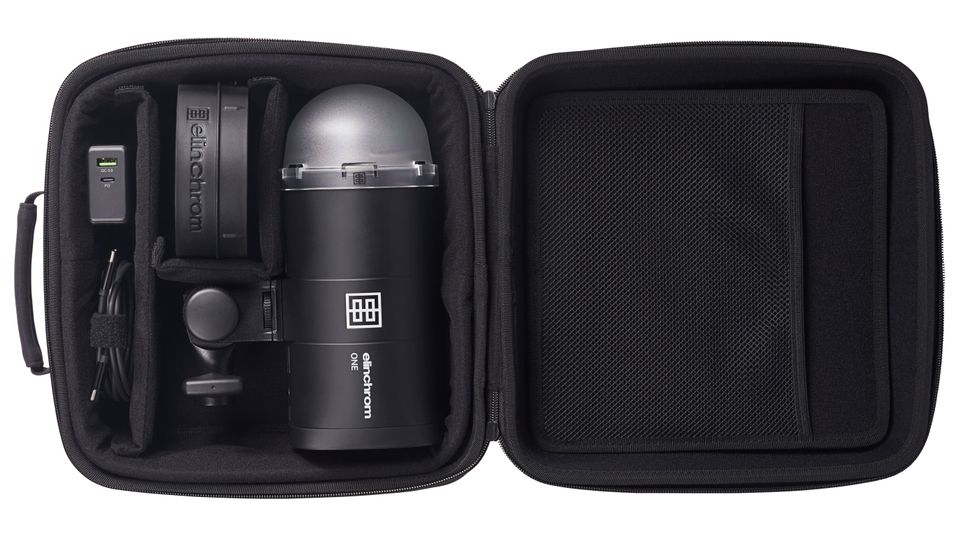 Read more:
The best photography lighting kits
Best video lights
The best LED light panels
Best ring lights
Best off-camera flash triggers
Best flash diffusers and softboxes
Best light stands