From Hull to Saudi Arabia, Olivia Arthur has shown her viewers moments from private or 'unseen' worlds.
"An element of peeking behind closed doors is important for me," she says. "In many ways, photography is all about taking people on a journey you're going on, showing them something they might not have the opportunity to see."
Arthur's work often captures people at home, in bedrooms or living spaces, including quiet moments and couples naked in bed.
"Intimacy, closeness and the relationships between people are all subjects that interest me," she explains.
"I'm fascinated by human relations and how we interact with each other. It's about looking at those little moments and trying to talk about something bigger."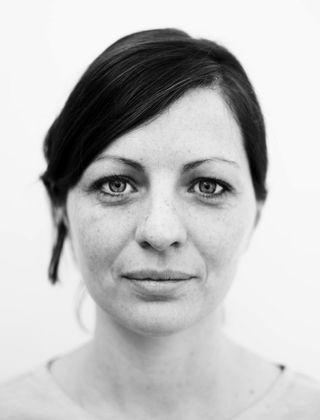 Born in London, Arthur's first experience with a camera was picking up her mother's Pentax ME Super. She developed a love for photography at Oxford University, working on the student newspaper, going on to study photojournalism at the London College of Printing.
After graduating, she moved to Delhi in 2003 to start work as a photographer, and has been on the move since, including an early residency with the Fabrica 'idea factory' in Italy and projects in France, Turkey, Kazakhstan, Russia and Iran.
Arthur often works with different equipment, from Hasselblads to smaller digital cameras, and moves between colour and black-and-white.
"I tend to mix it up a bit," she says. "I'm not someone who feels it has to be done a certain way."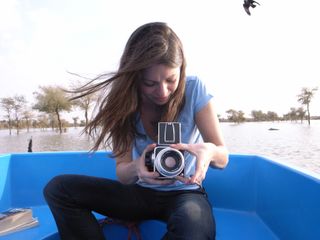 Working in Saudi Arabia for her first book, 'Jeddah Diary', Arthur found using less ostentatious digital cameras helped local women to let her into their lives.
"I originally turned up with my Hasselblad, shooting on film, and that became difficult. It became quite cumbersome, and I found myself in intimate situations with people, hanging out, and it wasn't the right thing to have that camera.
"When I went back on my second trip, I took my digital camera. I found I was making really different pictures.
"With the big camera, I was 'the professional photographer', but with the smaller digital camera, I was their friend hanging out with them."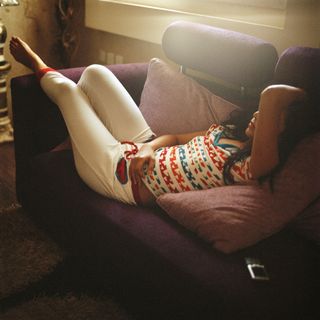 For 2017's 'Waiting For Lorelei', Arthur turned the camera on herself during her second pregnancy.
"I'd wanted to do that for some time, but never felt I had something to tell," she says.
"It felt good to turn the camera around, particularly in an intimate way. If I'm going to go into people's worlds and photograph them, it's important that I'm also ready to share myself and my own world and family in that way."
The project accelerated her interest in bodies and our relationship to our bodies.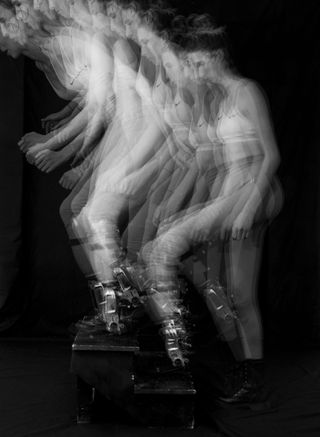 One of her current projects, which she'll be talking about at The Photography Show (and also discussed in her Ted Talk), saw her working with Boston Consulting Group and looking at the blurring line between humans and technology, from bionic and motorised replacement limbs and 'blades' and realistic robots.
"I've become fascinated by bodies," she explains. "I decided to look at how we use technology to repair, but also to enhance, the body.
"This work isn't about photographing people with disabilities, but looking at people using technology in amazing ways."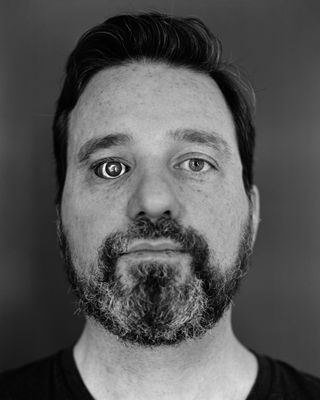 One of Arthur's photographic subjects is Rob Spence, who installed a video camera as a replacement for his eye (which he lost in a gun accident) to record what he 'sees', and has received hate mail from people who feel threatened by his ability.
His case highlights the tension between people's right to film or photograph and people's right to privacy.
"It's ridiculous really," argues Arthur. "Rob has a not-very-sophisticated camera in his eye and, as he walks around, he can look at and record some things through his eye. But the rest of us can also walk around with phones and record.
"Professional photographers have had a hard time in the last few years – there's been a lot of questioning of the role of photographers, or a street photographer going out and taking pictures of people they haven't asked permission from.
"But almost everyone in the world is going out and doing exactly the same, just in a non-professional capacity."
See Olivia Arthur at The Photography Show 2021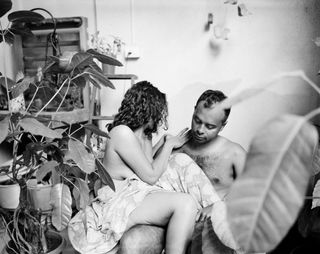 Olivia will be speaking on the Super Stage at The Photography Show & The Video Show 2021, which takes place at the NEC in Birmingham from 18-21 September, 2021.
Her talk 'Culture, People and Machines: Documenting Humans' will take place at 3.30pm on Sunday 19 September.
For more information, and to buy tickets, go to the show website.
Read more
The Photography Show 2021 Super Stage line-up
Best camera
The ultimate guide to street photography