Imagine, if you will, a fantasy land where every lens fits every mount and you can mix and match your gear as you pleased… Unfortunately, in the cold, hard reality we actually live in, we're often trapped by the camera system we bought into when we first started shooting. However, there is a way to pick up a new camera without having to immediately trade in every lens you own as well - an adapter. Now, if you're a Canon user who's been itching to try out the new Nikon Z system, then you're in luck.
Techart has released a Canon EF to Nikon Z TZC-01 Adapter that allows EF-mount lenses from Canon, Sigma, Tamron and Tokina to retain autofocus, aperture control, lens stabilization and more when used on Nikon Z6 and Z7 cameras.
Read more: Best Canon lenses
Techart has advised that the adapter supports AF-S, AF-C, AF-F and MF modes for both still and video shooting. The Nikon Z6 and Z7's lauded Face and Eye Detection software can also be used via the adapter, plus lens vibration reduction as well. Techart also says that Phase-detect autofocus has also been adopted to guarantee that both the AF accuracy and speed will be close to native Z-mount lenses.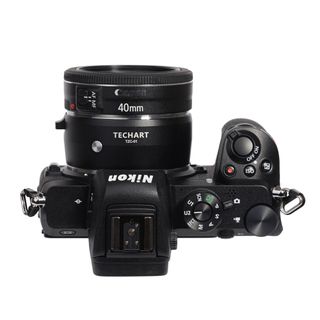 The Techart TZC-01 adapter is currently able to support most of the Canon, Sigma, Tamron, Tokina and Zeiss lenses that use the EF mount. This means legendary pieces of glass such as the Canon 16-35mm L, 24-70mm L, 70-200mm L, Sigma Art series, and Tamron zoom lenses are now available for Nikon Z users. Plus, as if that wasn't already enough, it also comes with a complimentary lens dock for firmware upgrades.
While the quality of Techart's adapter remains to be seen (some adapters will promise the world and then fail to deliver), if it really is able to retain the autofocus capabilities of the EF lenses, then this would be a great way to start using the Nikon Z system without having to bite the bullet and exchange all of your glass at once.
The Techart TZC-01 with a one-year warranty is available for immediate delivery for just $249.
Read more
Best Nikon camera in 2020: Nikon DSLRs, mirrorless Nikon Z and Coolpix
Nikon mirrorless cameras and lenses, the new Nikon Z 50, and where it fits in
Best Nikon lenses in 2020: expand your Nikon system with these lenses