The coronavirus-induced lockdown has wreaked havoc on photographers' ability to take pictures, but Annie Leibowitz has turned her hand to landscape photography, and has even taken part in some remote shoots with subjects.
In an interview that took place during the Adobe Max event, the legendary photographer revealed that the COVID-related challenges have made a lot of people stop taking pictures, though it hasn't stopped us seeing them.
• Read more: Adobe Max roundup
"I think it's been a very distracting time for all of us," said the icon in conversation with Adobe. "Being a photographer as long as I've been a photographer, you don't stop seeing, but sometimes you just don't feel like taking pictures. So it's not like you don't see pictures, but you may not take them."
However, the current situation hasn't stopped Leibowitz taking photographs, even though they're outside the scope of what she's best known for shooting – namely landscape images.
"I am still taking photographs. Having been upstate with my family watching light, and weather sort of go through, I've found myself very interested in landscape and work on the land that I have up there with my family."
• Best cameras for landscapes
• Best lenses for landscapes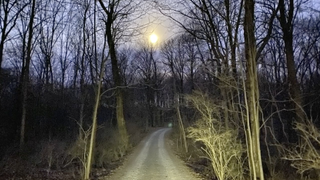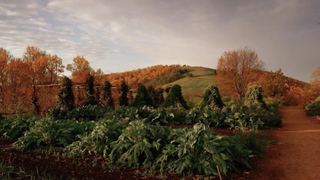 They may not have the glitz and glamor usually associated with her work, but it's fascinating to see a completely different side of such a well-known photographer, and to get a glimpse at what else she is capable of.
While the past few months have certainly put a wet blanket a lot of people's creativity, but Leibowitz suggests that it's a great time to keep a visual diary, "photographing what you see through what you're feeling". As with so many things, the constraints on our creativity can force us to look inward and realize the opportunities that we might otherwise overlook.
Despite the ongoing crisis, of course, Leibowitz is still a working professional – and as such, has still kept herself busy taking on assignments. And as a renowned portrait photographer, this has again seen her have to adjust how she shoots – though she is obviously eager for the 'old normal' to replace the 'new'.
"I've been sort of dabbling in virtual shoots – I've tried to keep them extremely simple, but they really are difficult. As a photographer we're so used to, when you walk into a room you don't just see straight ahead, you're seeing peripherally or you see the sides. And I like, I'm sure, most other photographers are waiting for this time to be over to hopefully to photograph the way we did before."
The whole interview is filled with fascinating insight from the icon, and can be viewed on-demand for a limited time at the Adobe Max website.
Read more:
How to download Photoshop
How to download Lightroom
How to download Premiere Pro