Apple is steadily moving to its new M1 processor and away from its old Intel chip, and while existing software will run just fine under emulation, Adobe has been working on new 'native' M1 support across its Creative Cloud apps in order to fully exploit the enhanced processing speed of the M1 chip and harness Apple's new Neural Engine for its own AI-driven Sensei tools.
This latest update brings M1 native version of Lightroom Classic, InDesign and Illustrator – Lightroom Classic benefits particularly as it doesn't have the best reputation for speed!
Read more: Adobe M1 speed tests!
On top of this, Adobe has rolled out a whole list of updates for its photography apps. As ever, these are free as part of a Creative Cloud subscription and the Creative Cloud app should prompt you to download the updates automatically.
• See also: Why I dumped Lightroom CC and went back to Lightroom Classic

Adobe June updates for photographers
• Premium presets: All of the Adobe photography apps now come with Premium presets designed by "a diverse and talented set of contemporary photographers". Categories include Portraits-Deep Skin, Portraits-Medium Skin, Portraits-Light Skin, Cinematic, Futuristic, Vintage, and Travel, with more to come. These will also vie available in Adobe Camera Raw.
• Lightroom, Lightroom mobile and the Lightroom web app (not Classic) already let you invite others to add photos, and now you can invite them to edit photos too. Other people's edits will be stored as Versions within an image alongside your own.
• Lightroom and Lightroom Classic now get the Super Resolution tool first offered in Adobe Camera Raw. This uses Adobe's Sensei technology to double the width and height of your photos so that a 10MP image becomes a 40MP image. Our initial Super Resolution tests suggest it's probably the best upsampling tool out there.
• Tethered Live View is now available for certain Nikon cameras in Lightroom Classic.
• And AT LAST, Lightroom enables you to set your own custom crop ratios.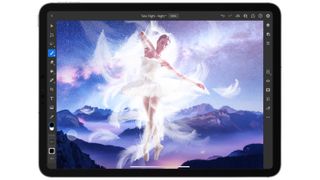 • Creatives using Photoshop for iPad can now download "hundreds" of custom brushes, and it's now possible to draw lines with pixels, not just vectors.
• Photoshop is only one of many Adobe mobile apps. Another is Photoshop Express, and this gets a whole new set of Retouch tools, including correction and enhancement tools like skin smoothing, content aware healing and face aware liquify, but also fun effects such as caricatures.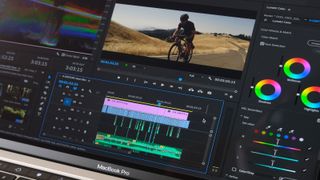 Read more:
• Best photo editing software
• Best video editing software
• Best MacBook
• Best iMac