Photography is an expensive business, not just in the sense of the kit you need to buy but to keep your business going. You need a backup of everything in case something breaks and even then you can only carry so much while out in the field.
At a bare minimum, I'm always with 2 camera bodies, 3 lenses and whatever paraphernalia I need to get the job done. Just from a cost perspective that's around $10,000 / £8,000 / AU$ 15,500 of kit (Nikon Z9 / Z8 etc). So siging up to something like NPS (Nikon Professional Services) and I'm sure Sony and Canon have their own versions of, is important for fast repairs, discounts etc and even free loan devices on their Platinum+ level of membership.
Nikon is based just up the road from where I live on Long Island NY which means it's super convenient for me to send and receive kit from Nikon as needed. Wonderful. Well yes. Until it isn't.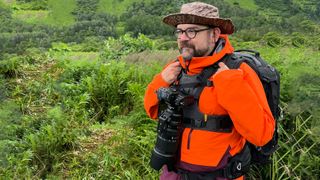 During my last workshop season in Alaska. Somewhere around 90 miles from mobile phone and internet – real wilderness – my camera, specifically the Nikon Z9 had an "episode". The lens decided it didn't want to be attached to the camera anymore and succumbed to gravity's pull, hitting the deck of the boat I was on while exploring Kodiak Island. The mount has sheered completely and to the amazement of those watching my Z9 was still in my hand as the lens rolled around the boat for a few seconds.
To rub salt into the wound, this occurred on the first day of a month-long trip. Thankfully I had a Nikon Z7II as back-up and I had NPS to back me up.
At least I could get to civilization in Anchorage and send this camera in for repair, under warranty because there is no way I damaged the camera, and NPS will send me a loaner while it's getting fixed. That's what I thought the service I had been paying for all these years was about. Yep, Nikon would have my back.
Well no. Not at all.
After playing email hockey with someone at NPS for nearly five days a few issues came to light. Firstly Nikon would need me to send the camera in. Okay, no bother there, but they refused to send me a loaner because of the length of time I needed one and also because I was in Alaska. NPS is meant to be for professionals, not day trippers. What did they expect?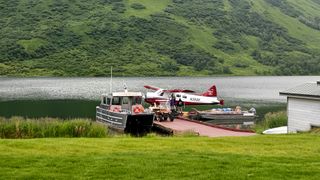 The news that Nikon does not support you while in Alaska – still a US state – was a shocker to me, and the reason given was because of postage. Weird since I sent my camera to them via UPS for around $89 and Nikon use my UPS account to send items back. So what is the real issue? They would repair and send my camera back to my NY address.
This doesn't change my work plans though – I'm in Alaska for another 4 weeks, informed that not only can loan cameras not be sent to Alaska but they don't loan cameras for longer than a week. (To reach this understanding and I'm condensing around 25+ emails bounced between me the Nikon.)
My only option was to buy another camera, the Nikon Z8, which was held for me by the lovely people at Stewart's Camera in Anchorage around a week later. At this point I'm over $4800 down including my NPS costs, postage and a Z8 I didn't want to buy in the first place.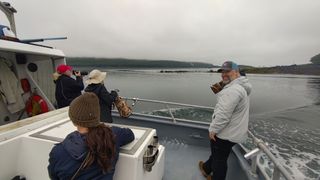 I finished working in Alaska and no sign of my Z9 being repaired. Now I'm informed that there was impact damage on the Z9 which will cost me around $500 to fix. More email hockey and Nikon haa officially worn me down. I had to pony up, despite having many witnesses who saw no impact occur at the time the body and lens separated.
It gets worse. I hadn't seen my Z9 for around eight weeks and no reason was given to why, until it eventually arrived back in NY well after I did.
What disappoints me is that "pro" support should be that, not for a limited subset of photographers that don't travel, or work more than 1 or 2 day gigs at a time. Loaners should be open-ended while a repair is in progress regardless of where you are in the US, especially if it's down to me to shoulder the entire cost of transportation.
Nikon stayed true to its rhetoric that I caused the damage it says no manufacturer warranty would cover it. I'm assuming other pro service offerings have similar restrictions (it'd be interesting to know for sure) but it seems it's only any good for weekend warriors and some studio shooters.
Do I really need to have three of everything while I'm travelling? The costs of being a photographer are high enough as it is and the income isn't keeping up with inflation as company budgets slide. It's all fun until something breaks and I'm not entirely sure paying for support is the answer, but is spending more money on back-breaking transportation of kit the answer either?
Maybe the answer is supporting photographers better in the first place. Hell, I'd pay more for a service that supports those with the "have camera will travel" business model.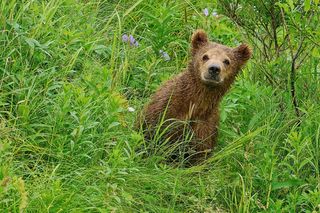 To form your own views of Nikon Professional Services, you can see their offering online – this experience is with NPS USA but there is also an NPS UK.
As well as the manufacturer's schemes, you could look into the best camera insurance options.