Apple has released its new range of M3-powered MacBook Pro laptops, and if its marketing is to believed, they look rather good (we'll bring you our comprehensive independent review soon). Even the pricing seems at least palatable, with a base 16-inch, 18GB model coming in at $2,499.
But what if you get over-enthusiastic with the customisation options and spec up the flagship 16-inch M3 Max machine with the best of everything - 128GB RAM, an 8 terabyte SSD - what kind of dent (sorry, crater) do you think that'd put in your bank balance? $4,000, $5,000?, surely not as much as $6,000?
Ha, nowhere near. A fully specced-up 16-inch M3 Max MacBook Pro will run you to a whopping $7,199, and that's not including any optional software extras. So in today's Digital Camera World morning team meeting we posed the question: how much camera gear could you buy for the same money? And we're not talking about something like an entry-level Canon EOS R100 and a dozen budget lenses here. No, what kind of heavy duty, premium camera equipment could you be shooting with for the cost of just one MacBook Pro. Spoiler alert: it's a lot!
(The following prices were sourced from B&H on November 8th 2023)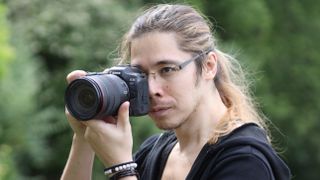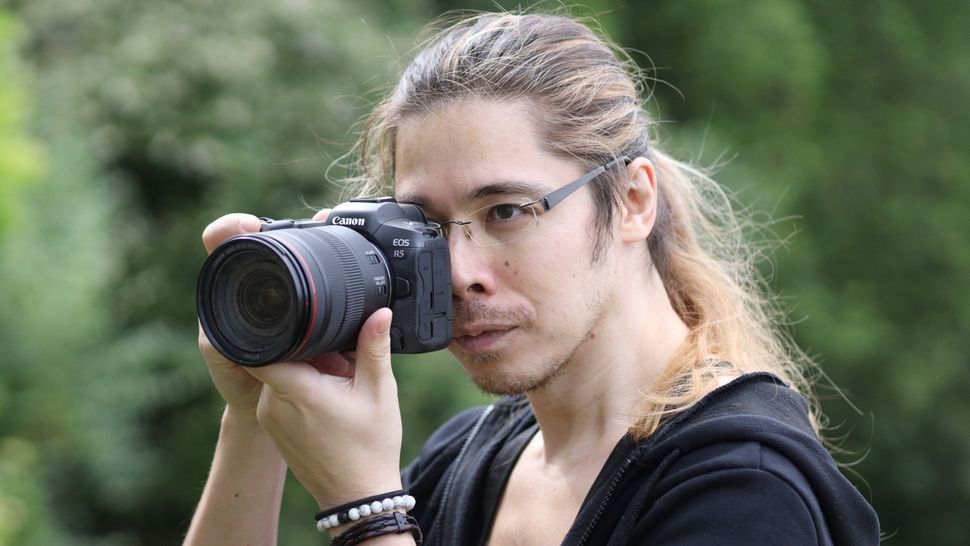 Let's start with Canon. Right now there are some handy price reductions on the EOS R5 which can currently be picked up for $3,399. You could then kit this out with a $1,299 RF 24-105mm f/4 L IS USM and a $2,499 RF 70-200mm f/2.8 L IS USM, all for a total outlay of $7,197.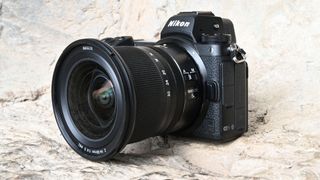 But what say you'd like a few more lenses in your kit bag? Switch to Nikon and your $7,199 buys you a Z 7II ($2,497), plus no fewer than FOUR lenses:
• Nikon Z 14-30mm f/4 S ($1,147)
• Nikon Z 24-120mm f/4 S ($1,097)
• Nikon Z 180-600mm f/5.6-6.3 VR ($1,697)
• Nikon Z 85mm f/1.8 S ($697)
There's even change left over for a $62 PNY 256GB EliteX-PRO60 UHS-II SDXC card.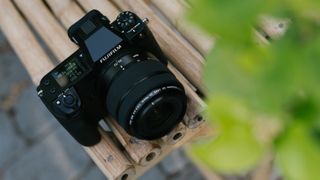 "Suuure, but full-frame is for the poor - only a medium format kit is good enough for me" I hear you cry.
Well, your luck's in, as that same $7,199 could instead bag you a Fujifilm GFX 50S II ($3,199), plus a GF 32-64mm f/4 R LM WR ($1,849) and a GF 100-200mm f/5.6 R LM OIS WR ($1,599). You could even add a studio lighting kit like the Interfit Badger Unleashed 2-Light Backpack Kit ($560), but only if you don't mind going $8 over budget :\
"All well and good, but I've already got an extensive camera kit. I want to drop $7,199 on something bigger. More impressive. More childish!"
Well ladies and gentlemen, I give you... a 2011 Ford Crown Victoria ex police interceptor, for the bargain price of $6,500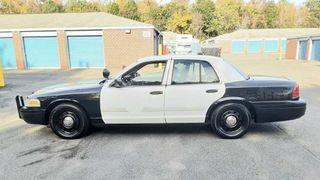 Fulfil a childhood dream, and drive around secure in the knowledge that no road user well ever cause you any grief. Even 128GB of RAM in your MacBook can't give you that level of God complex.
But coming back down to earth: please think carefully when you're configuring your new MacBook. Sure, a modern MacBook can't be upgraded, so it's wise to get as much RAM as you can afford at the point of purchase, but will your workflow ever really need 64GB RAM, let alone 128GB? Likewise, speccing anything larger than a 1TB SSD will invariably cost more than simply connecting a separate USB external hard drive or SSD of an equivalent capacity.
We love a nice new MacBook here, but even we can't justify splurging over $7,000 on one.