Our aim in this guide is to help you find the best Apple MacBook Pro 16-inch deals available on the latest 2023 models with the M2 Pro chips.
It's not always easy finding the best deal on Apple products, but if you buy at the right time or from the right retailer you can often find a saving on Apple's range of premium laptops.
We know that the best MacBooks may never be as cheap as their PC equivalents, but that extra investment gets you a device that regularly sits atop our list of the best laptops available today. They also offer excellent value for money in the long run over other laptops that you may need to replace every couple of years.
And the good news is that MacBook deals are relatively regular. The most significant reductions are often saved for the biggest sales events of the year, but you can usually find a discount or two every so often that takes a decent amount off the high starting price. After all, every little helps!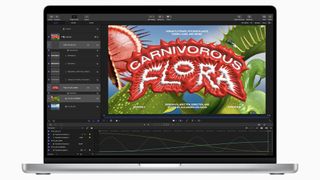 The new MacBook Pro 16-inch with the M2 Pro chip is capable of transforming pro workflows across a wide range of applications, from art to science to app development. Users looking to upgrade from Intel-based Mac models will experience even more dramatic improvements in performance, battery life, connectivity, and overall productivity. MacBook Pro also maintains performance whether users are plugged in or on battery.
With the new MacBook Pro 16-inch M2 Pro chip users are able to take advantage of lightning speed in render-heavy applications, while image processing is up to 80 percent faster.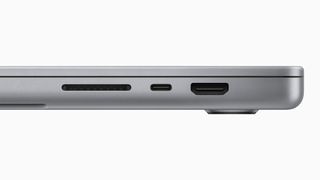 This new MacBook Pro 16-inch with M2 Pro features a 12-core CPU with up to eight high-performance and four high-efficiency cores for up to 20 percent greater performance over M1 Pro.
This new MacBook also allows for up to 32GB of unified memory to in installed, users can tackle large projects and run multiple pro apps with blazing speed and thanks to its next-generation GPU with up to 38 cores, it can deliver up to up to 30 percent more graphics performance, and the Neural Engine is 40 percent faster, speeding up machine learning tasks like video analysis and image processing, making this the perfect machine for professional content creators on the go.
Preorder MacBook Pro 16-inch M2 Pro at Apple US