The best head torch is perfect any activity that takes place at night or in a dark space, where you need to work hands-free.
So whether you're into photography, astronomy or camping, or just want to pop into the garden to check a weird noise, you'll be glad you bought one. A head torch can also be invaluable for any type of delicate close-up work you do, such as cleaning the sensor of your camera.
But which is the best head torch for you? Well, depending on your budget, you'll probably want something that's lightweight, waterproof, rechargeable and which maintains its beam power for as long as possible. In our guide, you'll find a variety of models for different uses, and covering a range of budgets.
Best head torch in 2023
Why you can trust Digital Camera World Our expert reviewers spend hours testing and comparing products and services so you can choose the best for you. Find out how we test.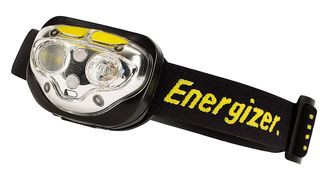 Energizer's strap-on-and-go, LED equipped headband-style head torch comes with a trio of AAA alkaline batteries. A pivoting lamp head allows the light to be directed where you want it, leaving you hands-free, while the lens is said to be water resistant and shatterproof, resisting damage from drops of up to a metre.
So you don't get left in the dark without warning, a red low battery indicator lamp starts flashing when power is failing. Six modes, including a red and green option, allow you to cleverly preserve night vision, and there's also a dimming option to control light intensity. Overall, this is a cheap and fuss-free headlamp that's good for most purposes, although note that it's not rechargeable.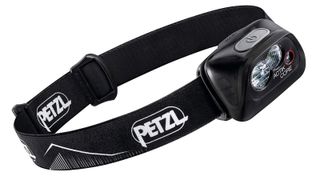 With a usefully detachable and washable headband that has reflective elements for night time visibility and safety, this lightweight (75g), one-size-fits-all option features a rechargeable battery that's fully charged in three hours. Alternatively you can use three optional AAA batteries for those embarking on longer trips.
It's easy to use via a handily placed single button, and you can adjust both the beam of light and its intensity and color – including a red light mode for night vision. Further peace of mind comes via a five year user guarantee. Detachable, washable and rechargeable, this head torch has a lot to offer. So even though it's not the absolute cheapest on our list, we think it offers the best overall value.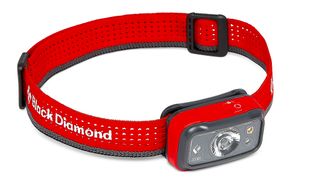 Getting your eyesight accustomed to the dark takes time, and so stargazers and astrophotographers use red light to avoid losing this hard-earned visual sensitivity. The trouble is that lots of head torches force you to toggle through the white light to get to the red light, negating the advantage of this night vision mode.
The Black Diamond Cosmo, however, you can switch the red light on and off with no danger of turning on the white light. It also has a fully dimmable red illumination, so you only need to dial up as much light as you actually need to adjust your telescope and camera equipment.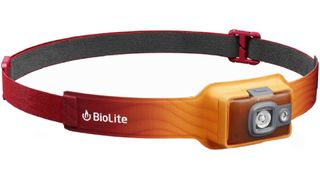 This BioLite headlight weighs just 50g, so you can easily forget you're wearing it, especially as it doesn't bounce when you walk. And yet it gives off a powerful 325 lumens of brightness, giving you a beam distance of up to 229 feet (70m).
Convenience further comes in the shape of micro USB charging of its rechargeable battery, and the fact that its front panel can be tilted downward to train on whatever bit of camera kit you're adjusting. Its light modes are versatile, in that a classic white spot beam can be swapped for a dimmable red for night time activity.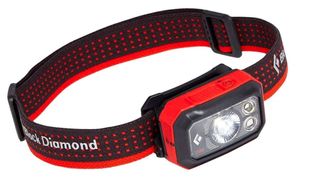 The Black Diamond Storm 400 is waterproof for up to 30 minutes at a one-metre depth. It's dustproof, too, and relatively powerful at 400 lumen strength. Plus it has a memory brightness function, so that it will revert back to the previous power setting after it's been turned off and on again.
Requiring four included AAA batteries enables it to last for up to a whopping 200 hours on its lowest setting. Okay, so it's not rechargeable out of the box, but there's nothing to stop you from using your own rechargeable batteries in it. Further features include the ability to dim or strobe the light, with various color settings including not only red night vision but also green or blue, with a secondary switch provided for fine tuning.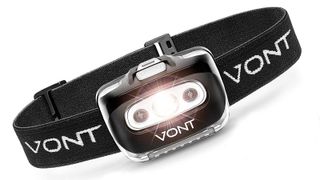 Want not one but two head torches? This one comes in a bundle of two, with batteries included, offering excellent value. Waterproof and drop resistant, it comes with seven different light modes that you can flick between with a single switch and, dependent on viewing requirements, ranging from low to high power for both the main light and its side lights.
The light itself is tilted at a 45° angle for, its manufacturer claims, easier viewing and the avoidance of neck ache. Powered by three regular AAA batteries to deliver a setup said to be lighter than an egg, the Vont Spark comes with a lifetime warranty to help you sleep soundly at night.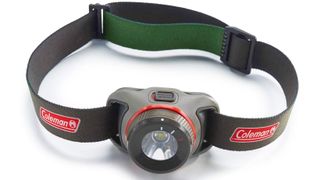 This circular lamp has a light switch that physically disconnects the three AAA batteries from the lighting circuitry, thus extending cell and torch life by minimizing the chance of battery drain or corrosion. It's a great feature that will be loved by those who only need a head torch for emergencies, or who are likely to leave it in a bag for extended periods between expeditions. The circular beam claims a maximum range of 125m, when its 250 lumen lamp is used at maximum power.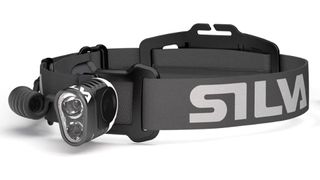 Want a head torch that's super-bright? Here's our top pick: a 1200 lumen marvel that can throw out light to a distance of 160 metres (525 feet). Offering three brightness levels, it will last up to 10 hours at full power, 16 hours on medium mode, or 40 hours on super-low mode (80 lumens).
There's a battery indicator, a built-in low battery warning and a reserve mode, which automatically adjusts the light to a setting that ensures you get back home safely with 30 minutes of guaranteed light. We also like the large on/off button that's easy to operate even with gloves on. On the downside this head torch is expensive, but you need a lot of light thrown on your subject, that may justify the cost.
Read more
Best LED light panels
Best cameras for astrophotography
Best lenses for astrophotography
Best tripods
Best gloves for photographers
Best touchscreen gloves
Best waterproof jackets for photographers
The best walkie talkies
The best satellite phones