Watch video: How to remove chromatic aberration in Photoshop
Chromatic aberration (also known as color fringing) occurs when different wavelengths of light are refracted at different angles as they pass through a lens element. This prevents the wavelengths from arriving at the same focal plane as the camera's sensor, and since different wavelengths represent different colors, this results in the lurid fringes we'd all rather avoid.
This effect is amplified at both wider apertures and the longest or widest focal lengths of a zoom lens. Lens manufacturers work hard to avoid chromatic aberration and other distortions using various mixes of elements and specialist elements, such as Nikon's Super ED and Short-wavelength Refractive glass. But all lenses are susceptible to at least some chromatic aberration – and that's where the best photo editing software comes in!
You're most likely to encounter noticeable color fringing when shooting in high-contrast lighting conditions, but that's not to suggest you should avoid these situations. Editing software has made chromatic aberration easy to remove in post-production and in this article we'll show you a couple of easy ways to combat chromatic aberration in Adobe Photoshop CC.
You can remove chromatic aberration using Photoshop's Lens Correction filter, but the quickest way to banish fringing is to check the Remove Chromatic Aberration checkbox in either Camera Raw or Lightroom's Lens Correction panels. Photoshop comes into its own if you want to selectively edit your shot or remove stubborn examples of color fringing via a non-destructive method using layer masks.
How to remove chromatic aberration in Photoshop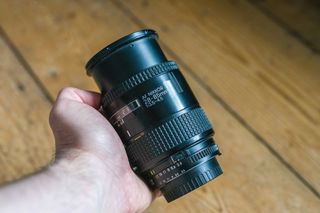 1. Vintage vibes
High-end lenses have become very adept at reducing chromatic aberration and some – like the new Nikon Z 70-200mm f/2.8 VR S – manage to prevent it almost completely. Older lenses, however – like our Nikon AF-n 28-85mm f/3.5-4.5 – tend to be more prone to fringing. Luckily, though, editing software enables you to reduce this distortion.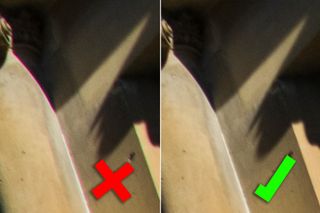 2. Lens corrections
Both Adobe Camera Raw and Lightroom feature similar Lens Correction panels. The Remove Chromatic Aberration checkbox does a good job of automatically removing color fringing, while the Defringe sliders in the Manual tab allow you to refine the effects further.
Use masks and blending modes to banish harsh fringing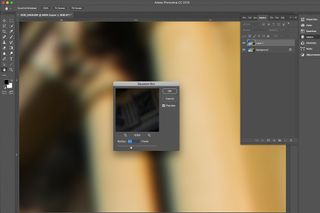 1. Bit of a blur
Open your image in Photoshop and duplicate the 'Background' layer with Cmd/Ctrl + J. Select your duplicate layer in the Layers panel and navigate to the top toolbar. Click Filter > Blur > Gaussian Blur to bring up the Gaussian Blur window. We set our Radius to 8.0 pixels, but this will depend on the size of your image.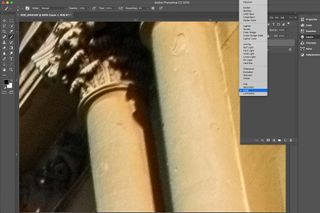 2. Blending modes
Ensure your blurred layer is still selected and click the Blending Modes dropdown menu in the Layers panel. This will be set to Normal by default, but you'll want to select Color. Your image will now look sharp again and the chromatic aberration will either be gone or appear considerably less saturated.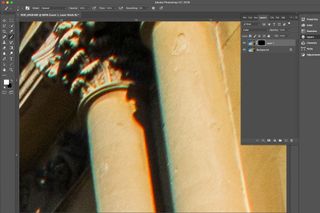 3. Make a mask
Unfortunately you may find the saturation of other parts of your image has been reduced. The best way to combat this is to mask the layer and selectively remove the color fringing. Do this by selecting the Add layer mask icon at the bottom of the Layers panel and invert it with Cmd/Ctrl + I.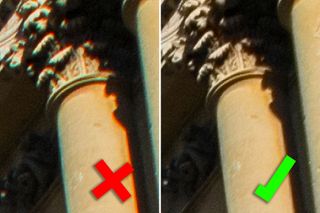 4. Brush it away
Select the Brush tool and choose a soft white brush. You can now paint over areas of chromatic aberration to reveal the Color blending mode layer beneath. If you stray too far off course, simply change the colour of your brush to black and paint to restore your original layer.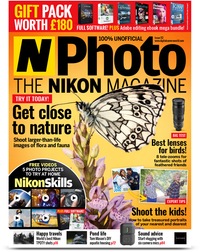 N-Photo: The Nikon Magazine is a monthly publication that's entirely dedicated to Nikon users. For the best news, reviews, projects and more, subscribe to N-Photo today!
Read more:
The best photo apps right now
The best Photoshop alternatives
Best photo editing software
Best free photo editing software